For the poster advertising the UMSL percussion and vocal point concert, I explored handmade type. The type reflects rhythm and movement in the music. Elements from the poster were used to create a vinyl album cover and a minute long animation to go along to my section of Stained Glass.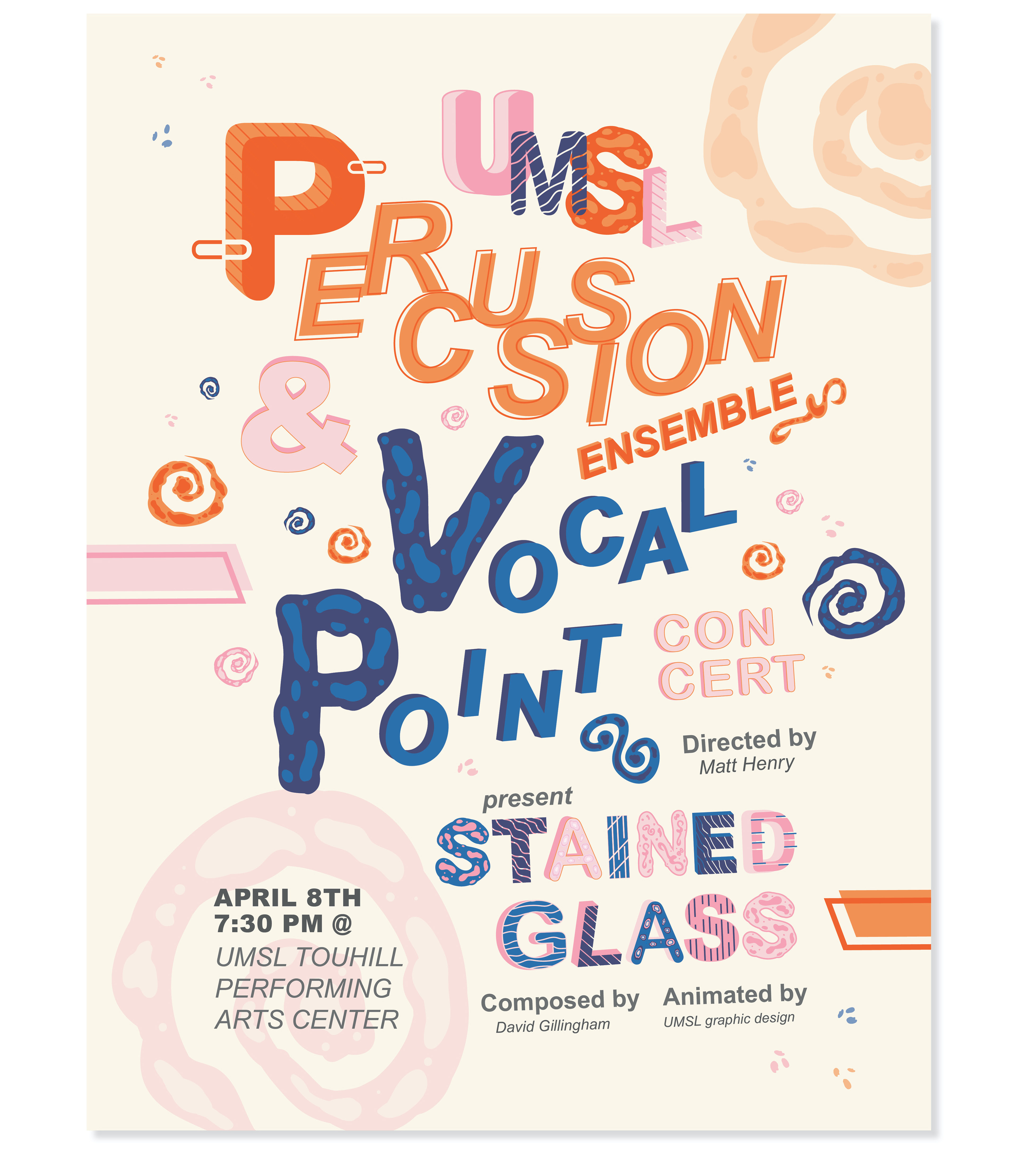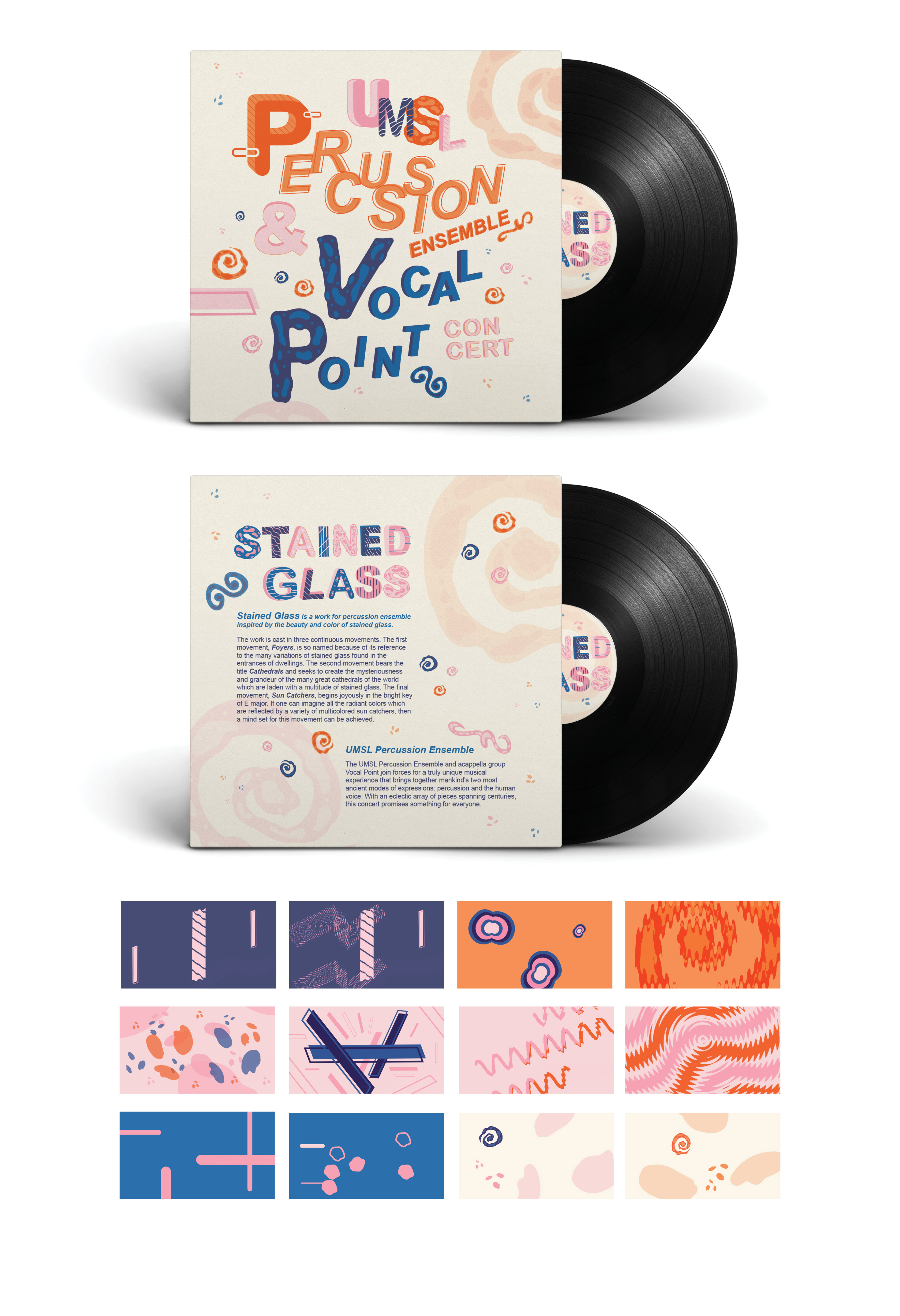 Coffee Branding & Packaging Design
The objective for this project was to conceptualize and brand a coffee company. My company Amp Coffee is targeted towards alternative music lovers. For my logo, I drew inspiration from records and sound waves. For my packaging, I created patterns referencing various aspects of music.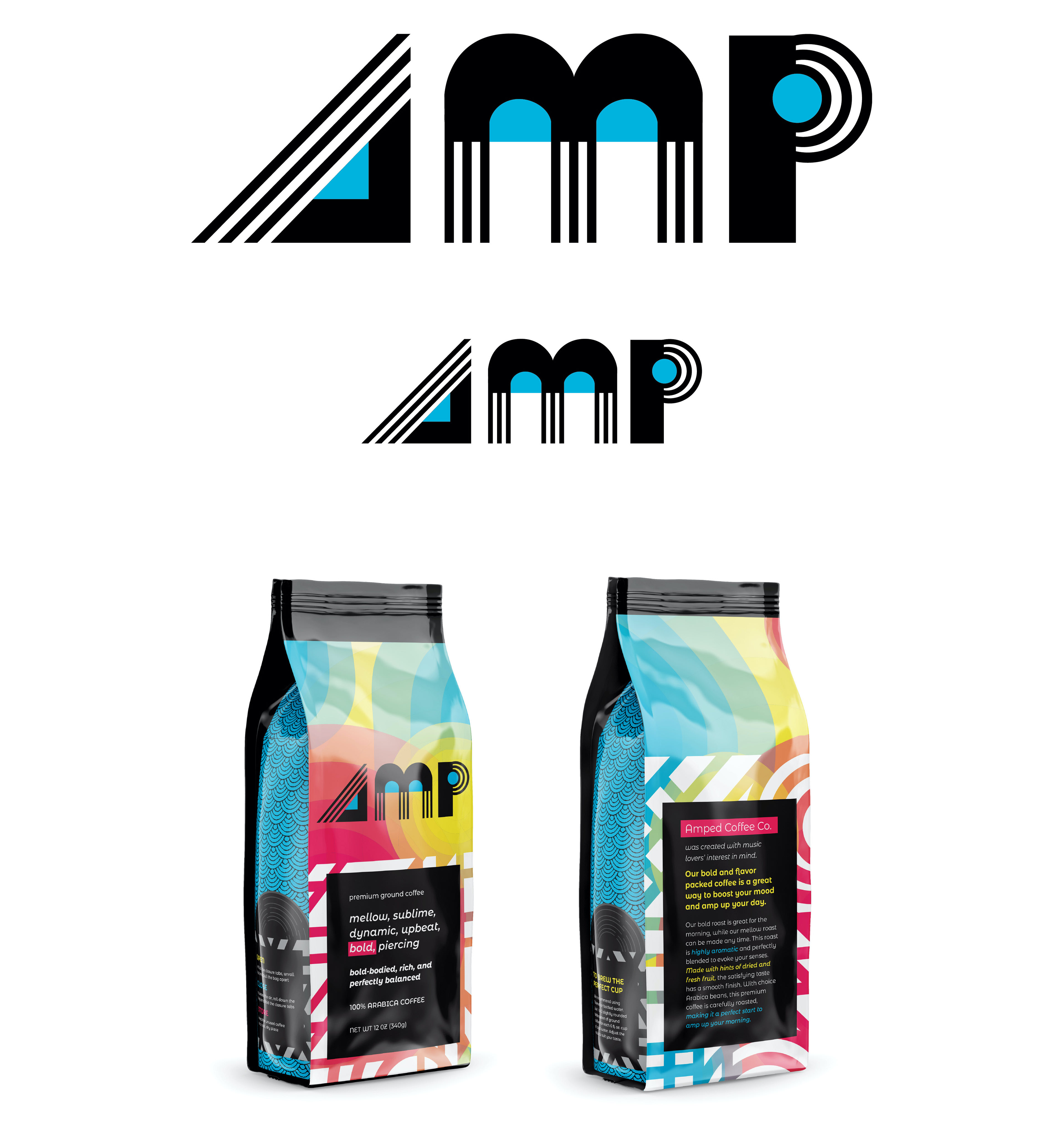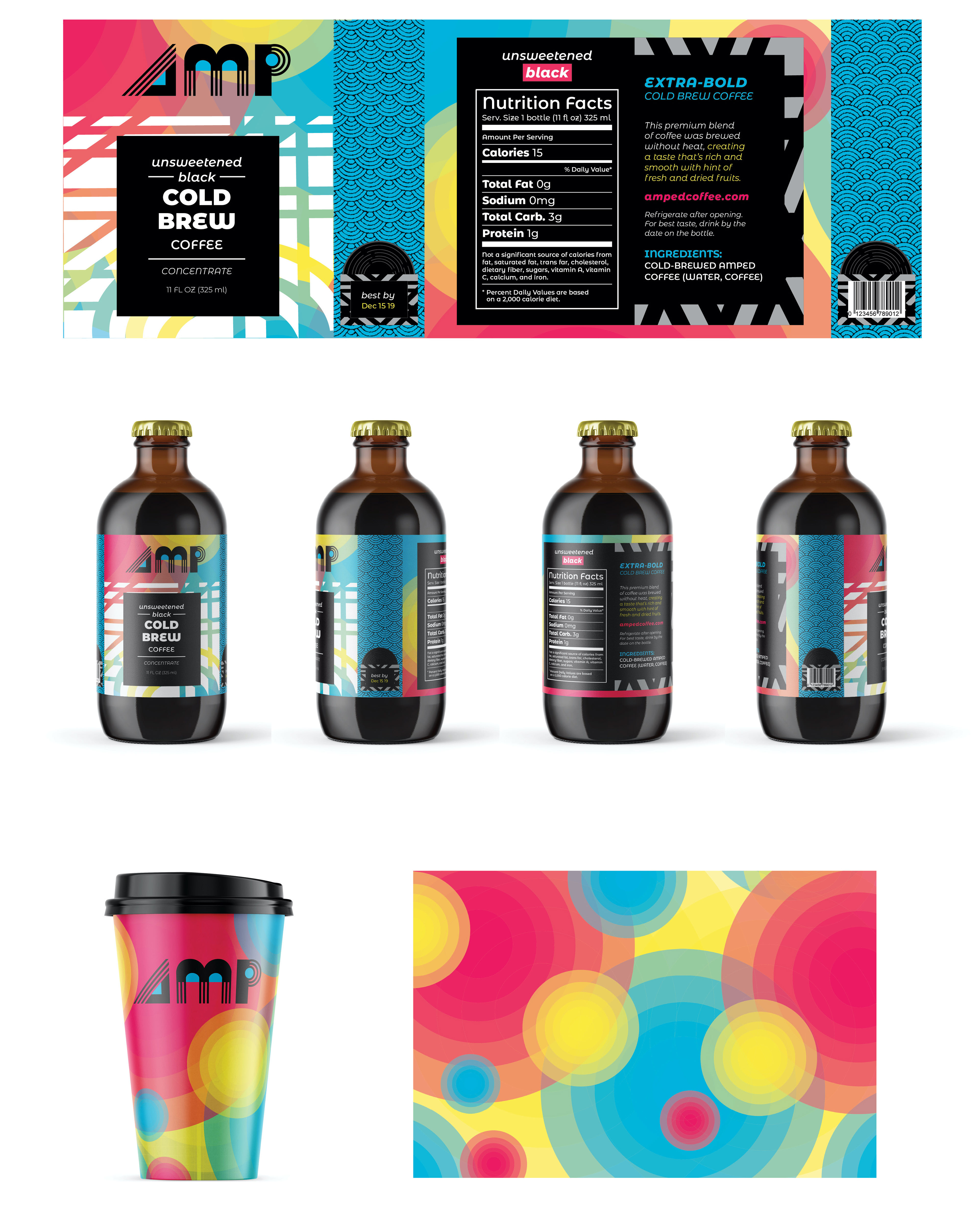 Give & Goal Campaign Design
This group project was designed by Andrew Clark, Blake Estes, Maddie Green, and me. Our mission is to level the playing field amongst countries all around the world by providing real soccer balls to play with instead of using scrap materials.​​​​​​​