Science Exhibit Design: The Wood Wide Web
My goal was to create an engaging exhibition design that explains a scientific topic. My exhibit, called The Wood Wide Web, focuses on mycorrhizal networks, the underground system of fungi and tree roots that help the forest communicate. My illustrations, which incorporate drawing and printmaking, are inspired by children's storybooks to increase engagement in the exhibit among viewers of all ages. The color palette features organic colors with a pop of red, as fungi are often brightly colored against a backdrop of greens and browns. An illustrated catalog accompanies the exhibit, featuring additional illustrations and supplemental information that viewers can take home and enjoy. The result is a whimsical, engaging exhibit that offers viewers an inside look at this magical world.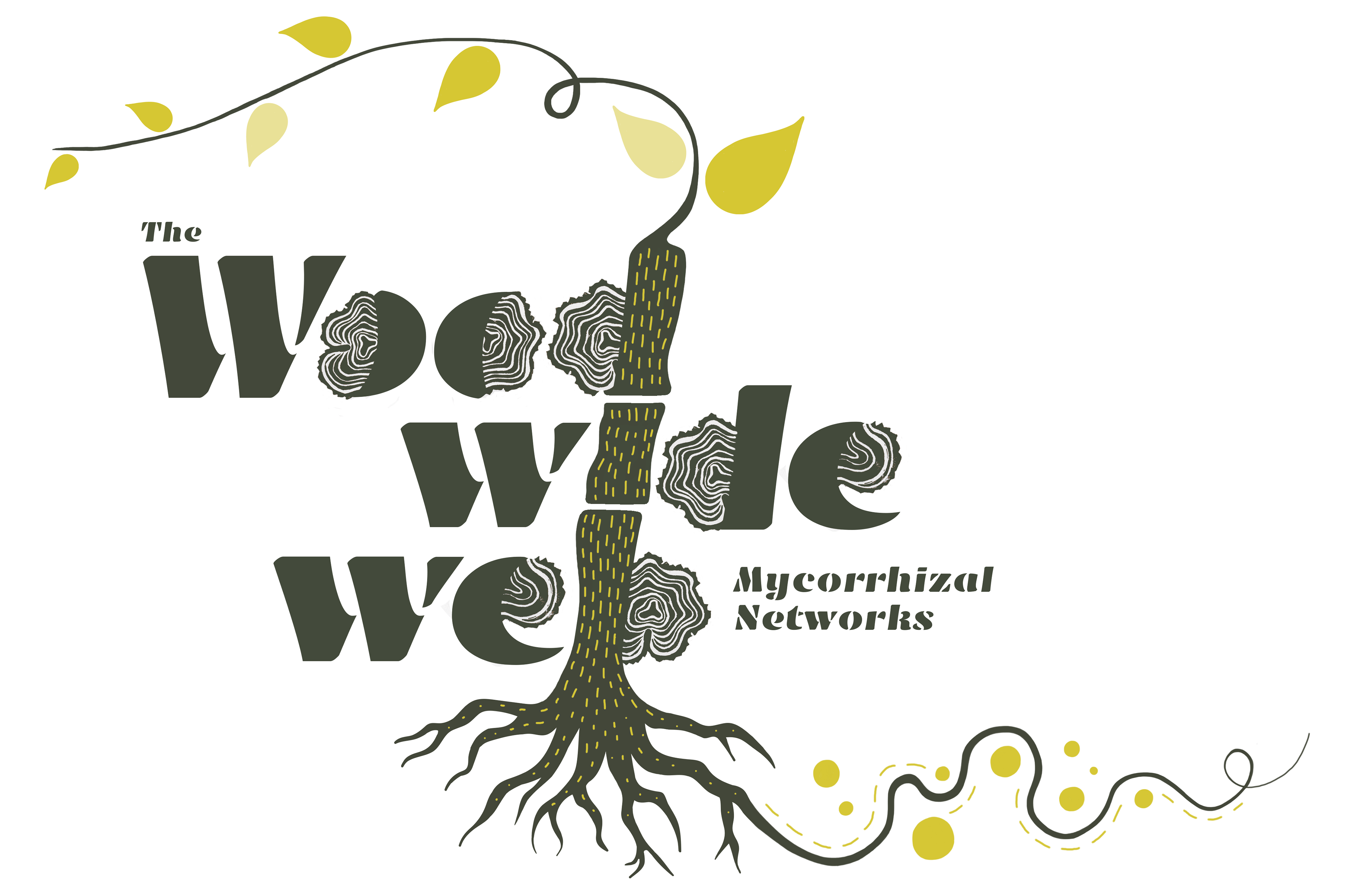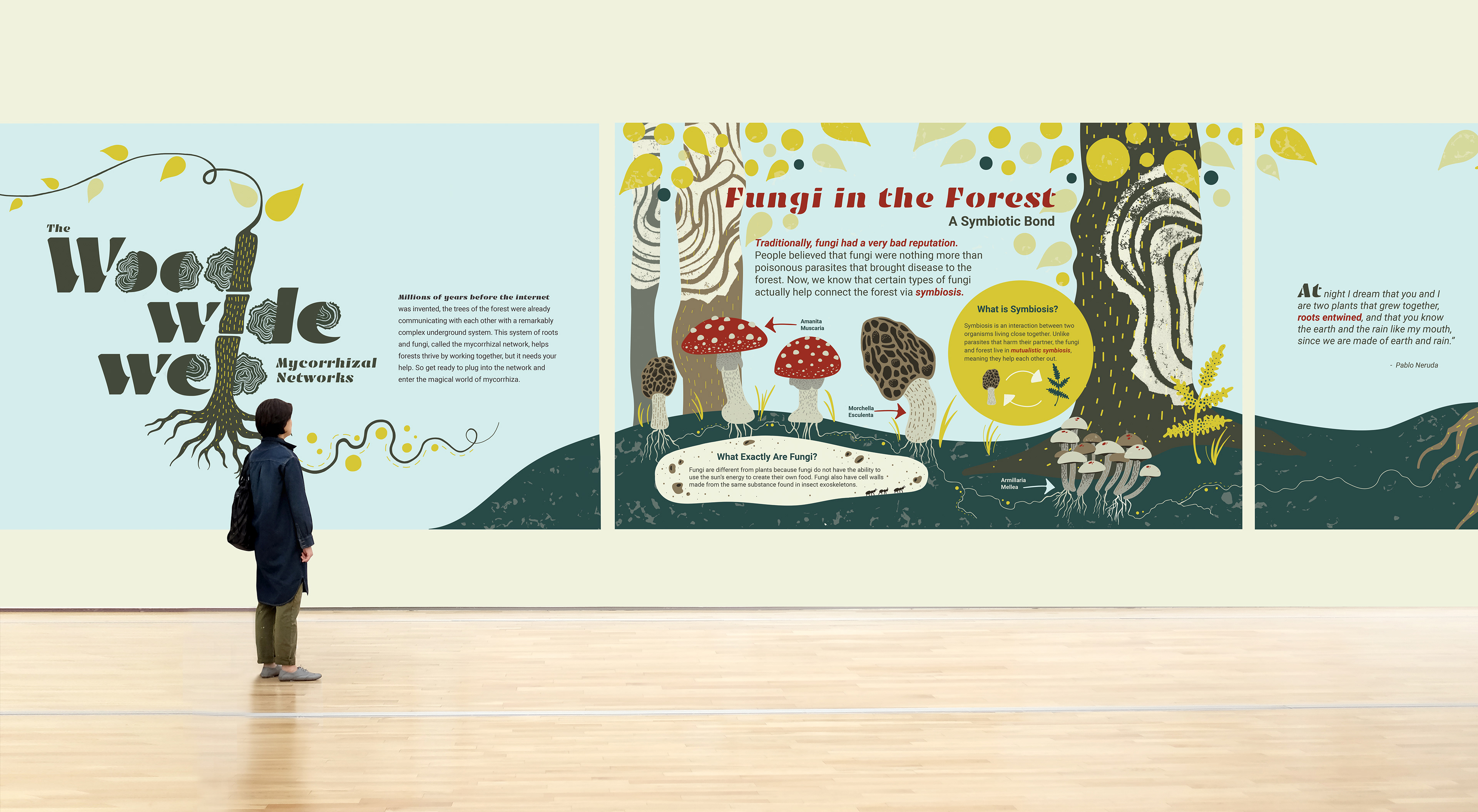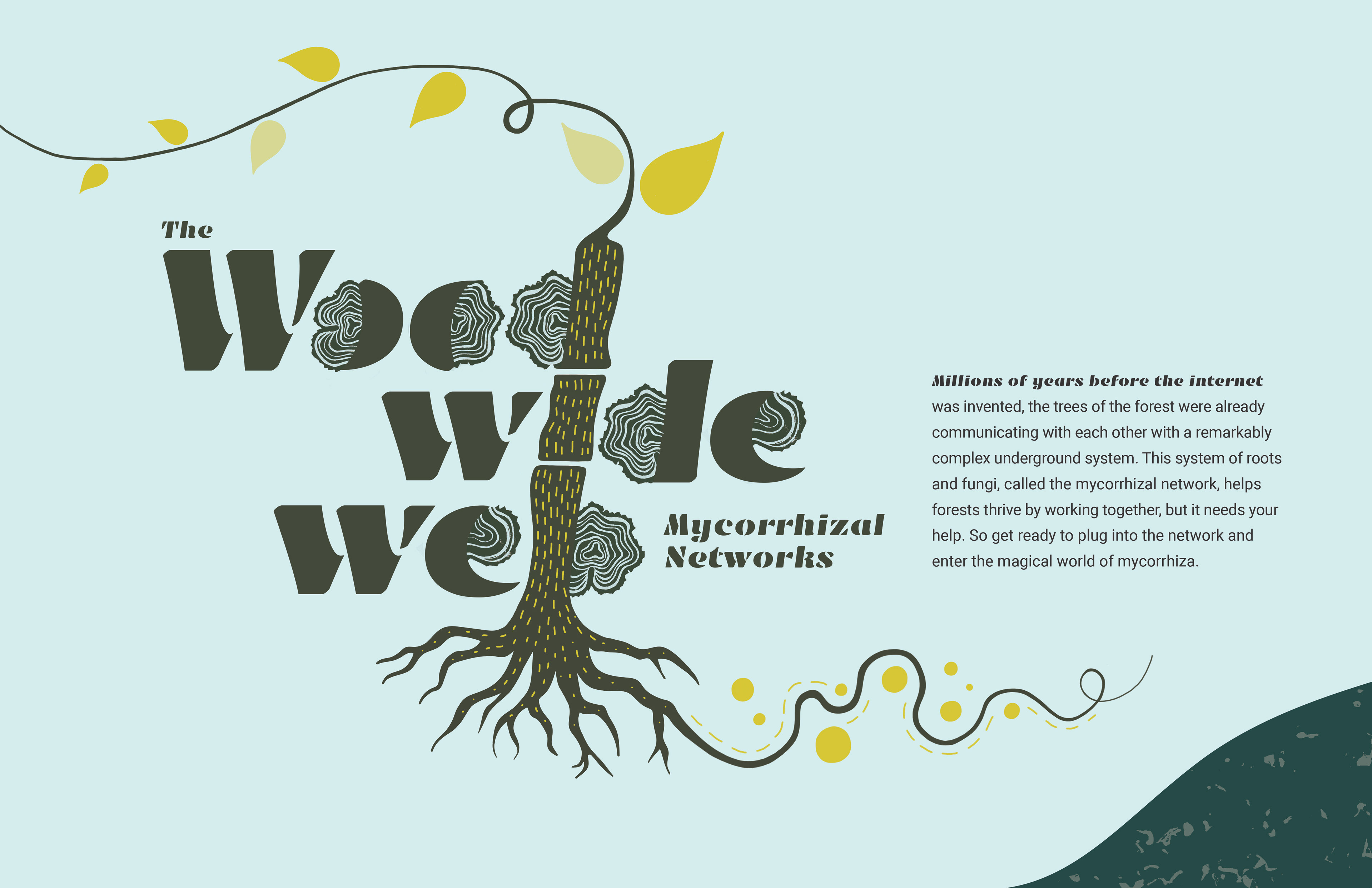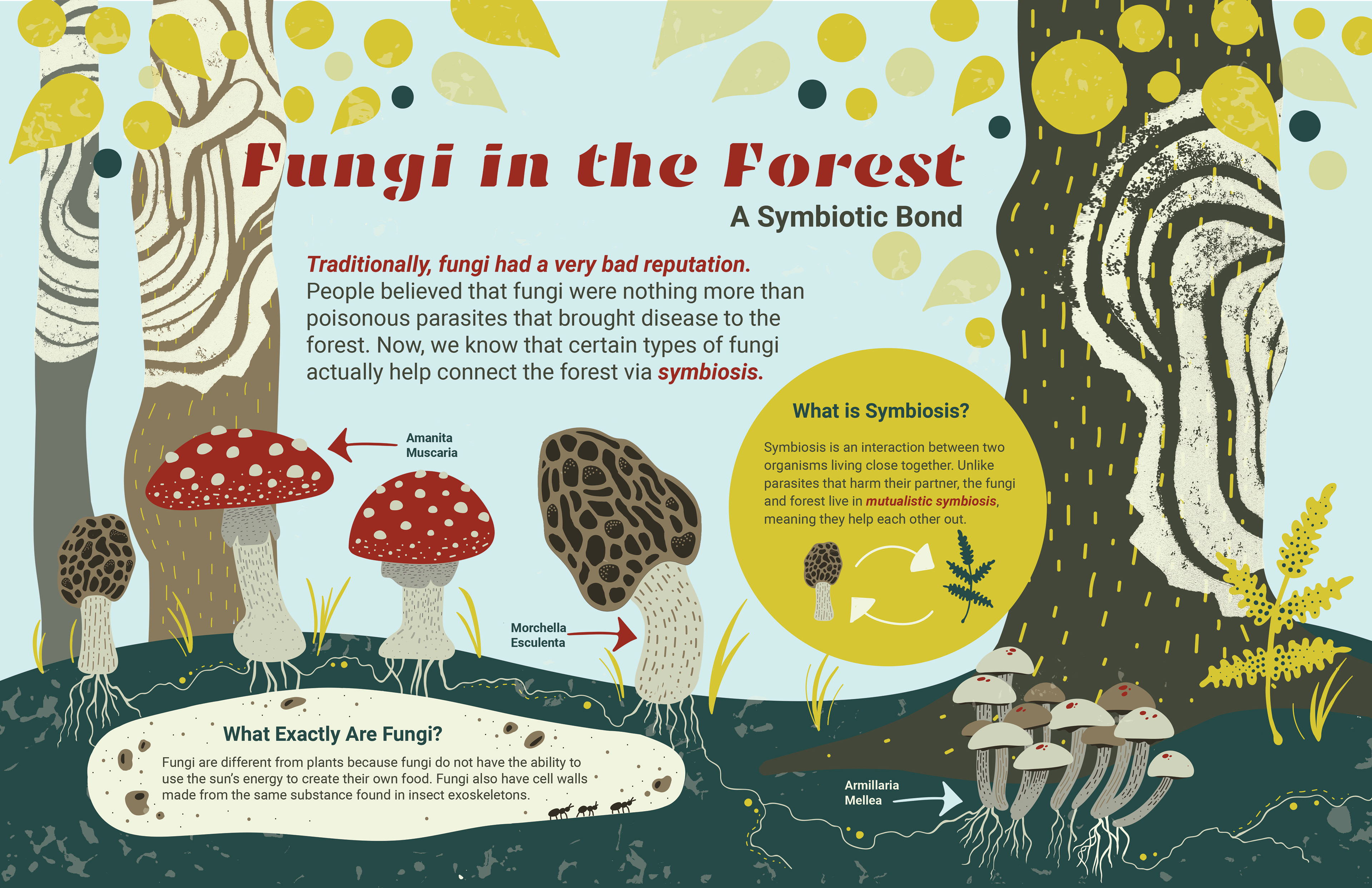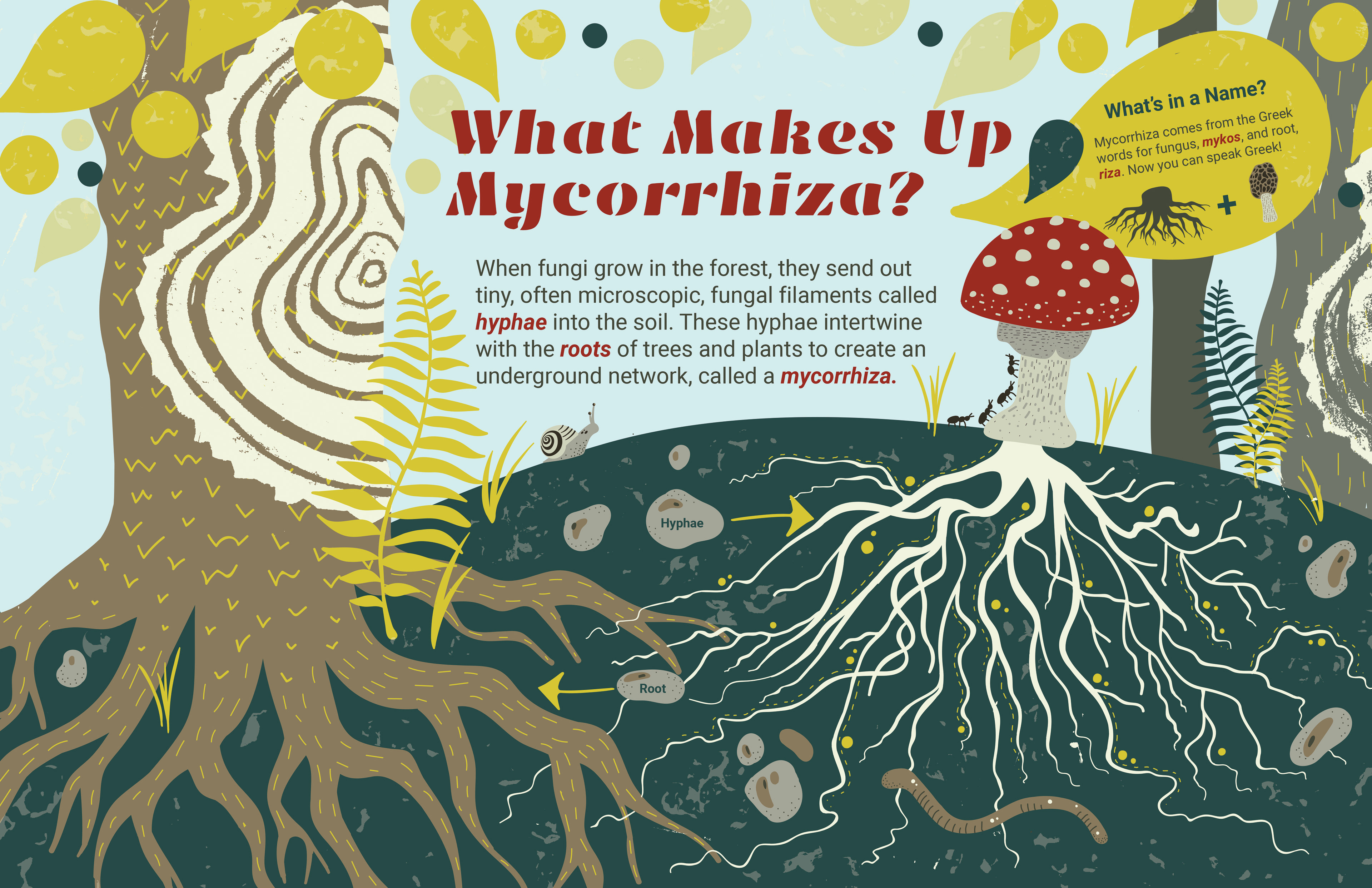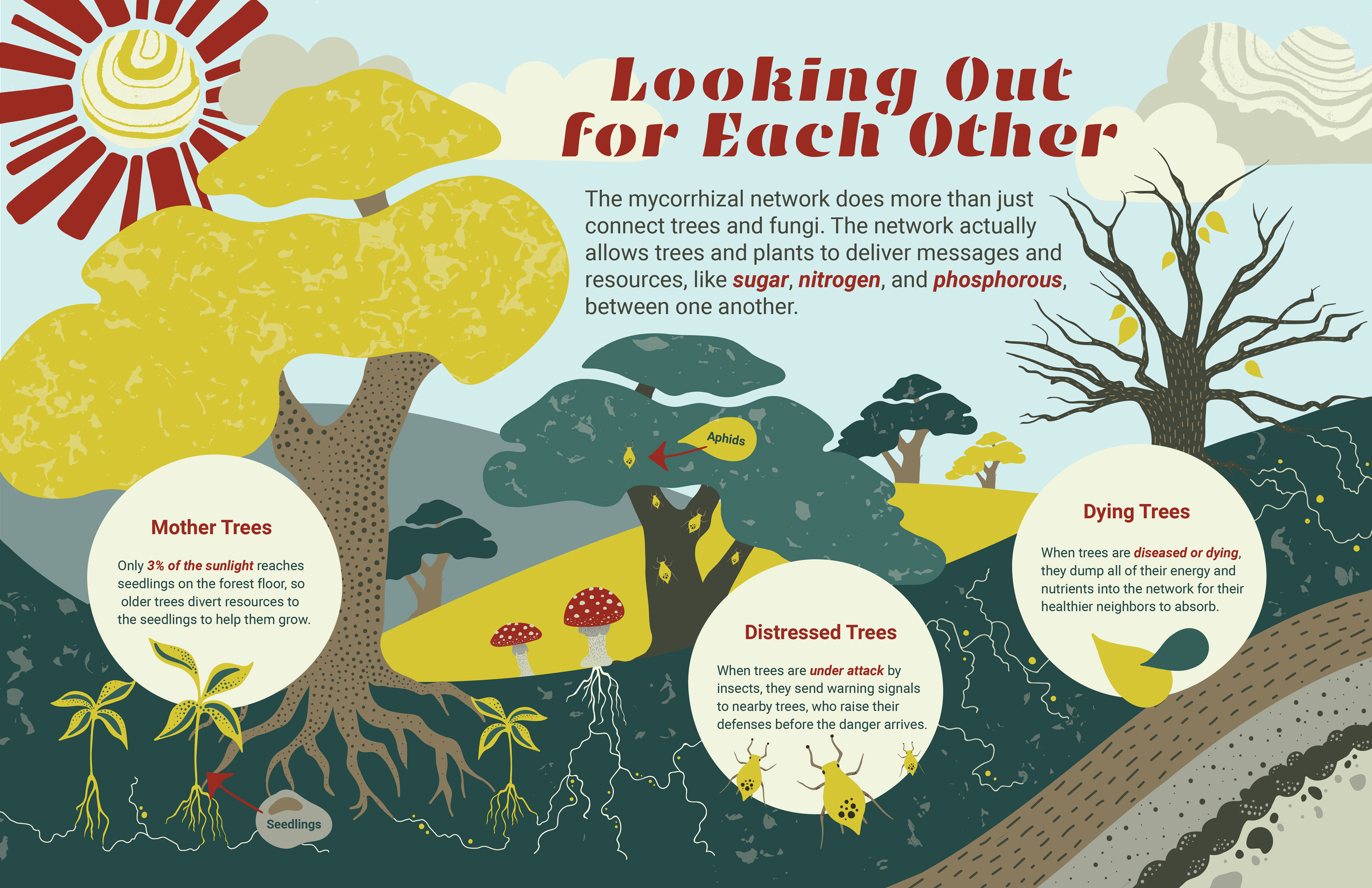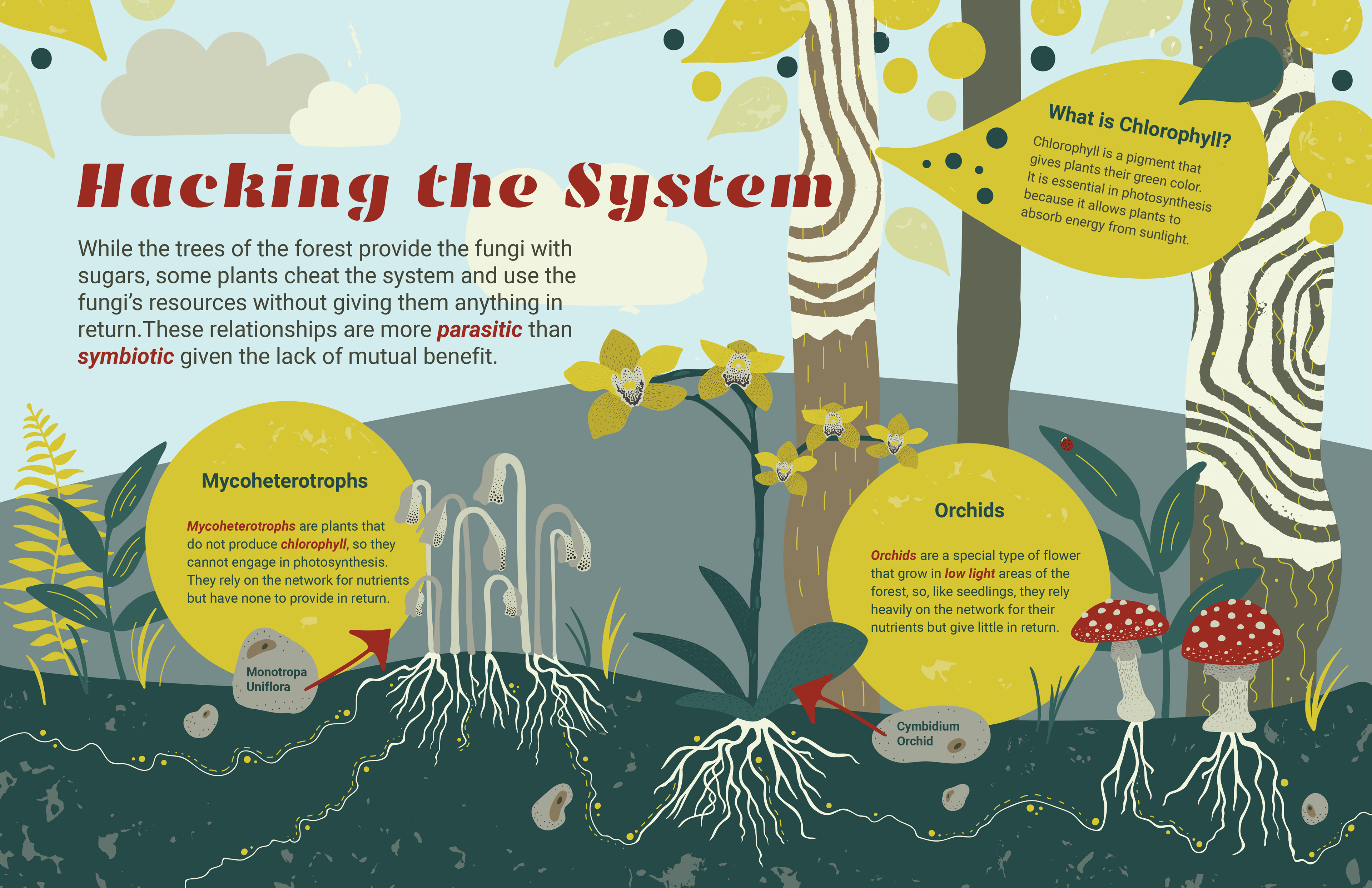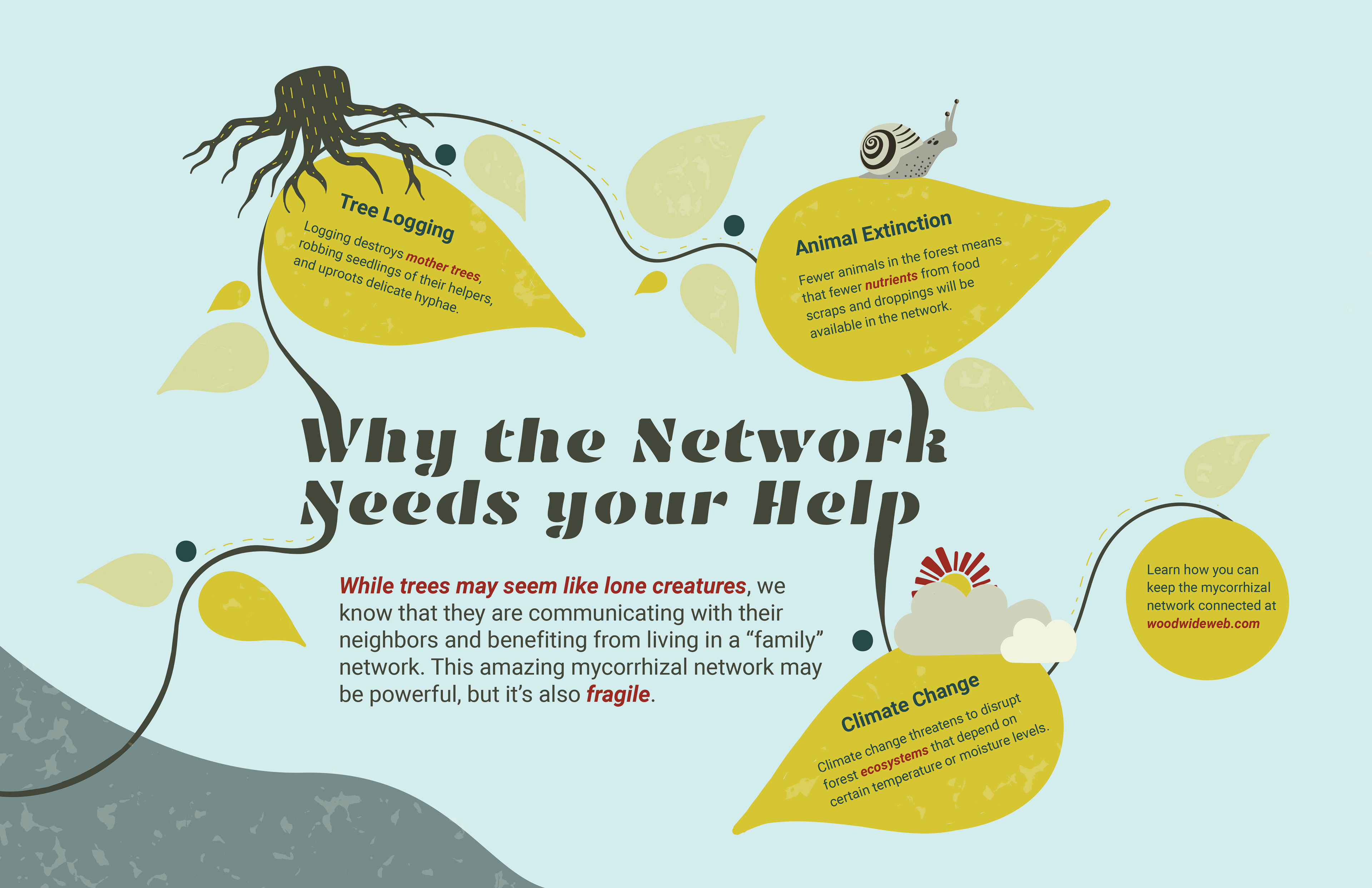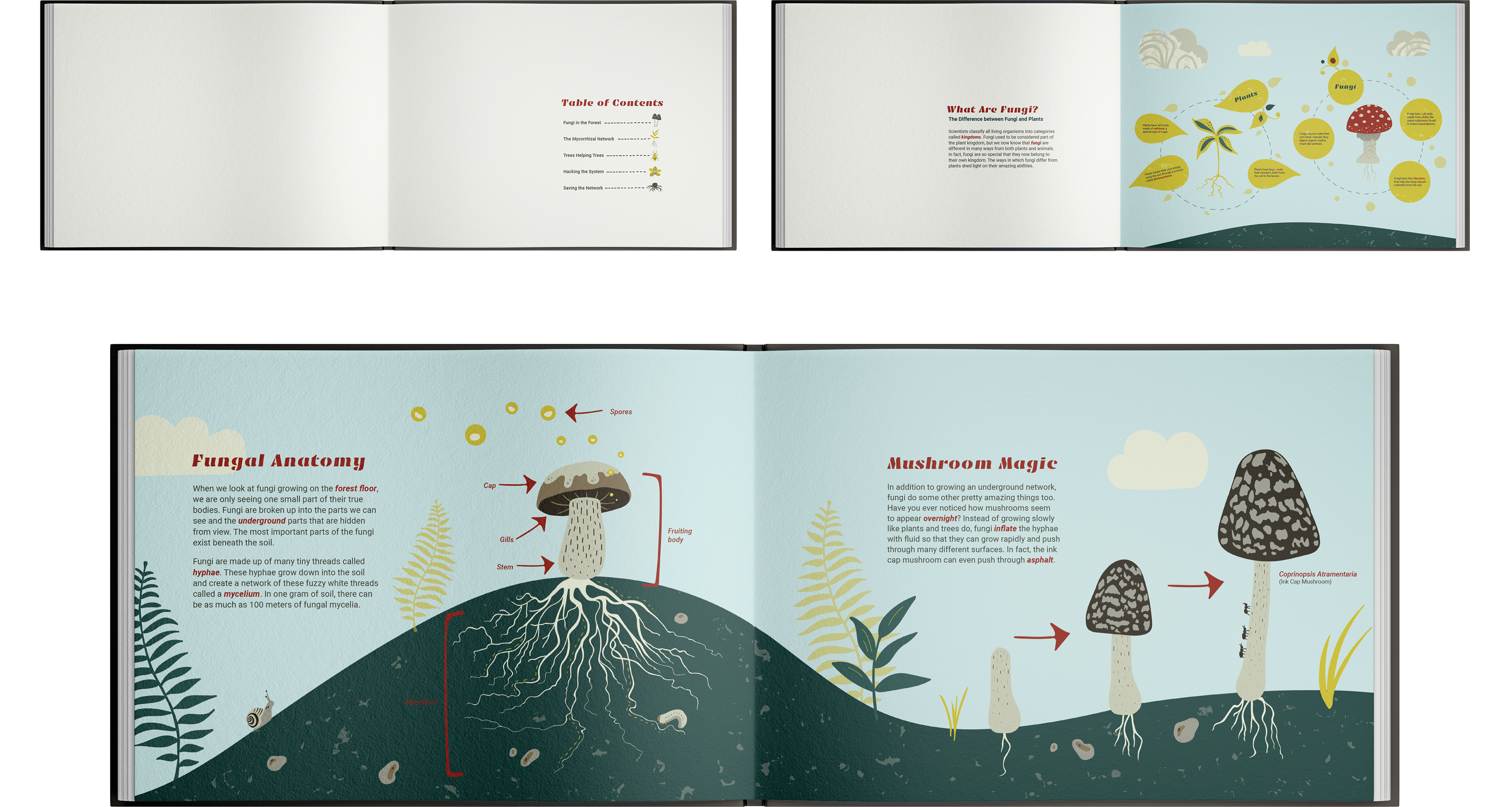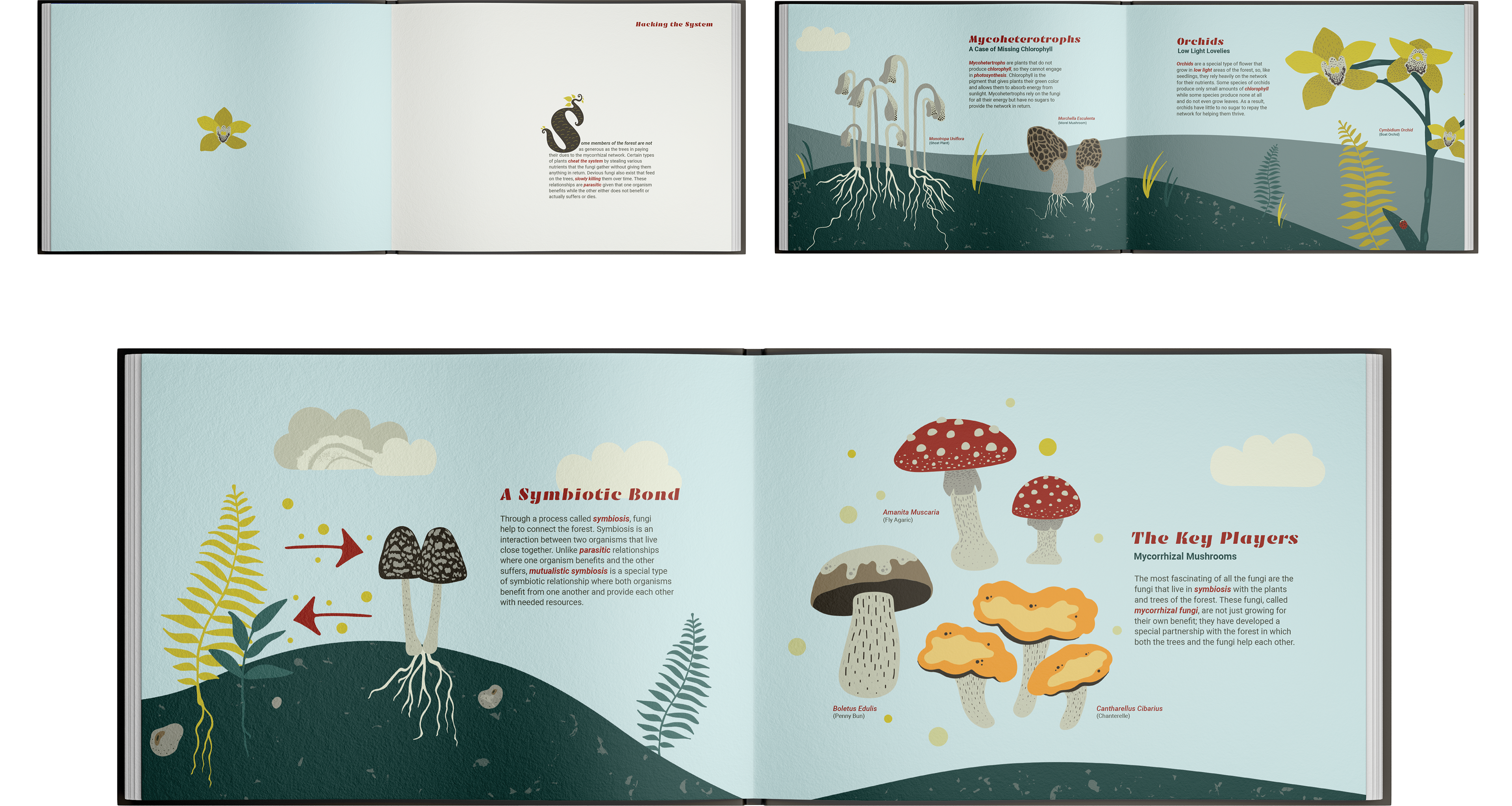 Graphic Standards Guide: The Gallery Arts District
I was tasked with creating a logo, conceptualizing a fictional brand that the logo represents, and creating a brand standards guide for that brand. I first created the logomark from characters that I printed at Central Print, a letterpress studio. The result is dynamic and reminiscent of city intersections as seen from above, so I conceptualized a neighborhood arts district in a large metropolitan city called The Gallery as my brand. My graphic standards guide illustrates the complete branding guide, including approved illustrations and icons, photographic styles, and typography. The color palette is inspired by the neon lights of a city at night. The result is youthful, vibrant, and eclectic, conveying all the attributes of a modern metropolitan city.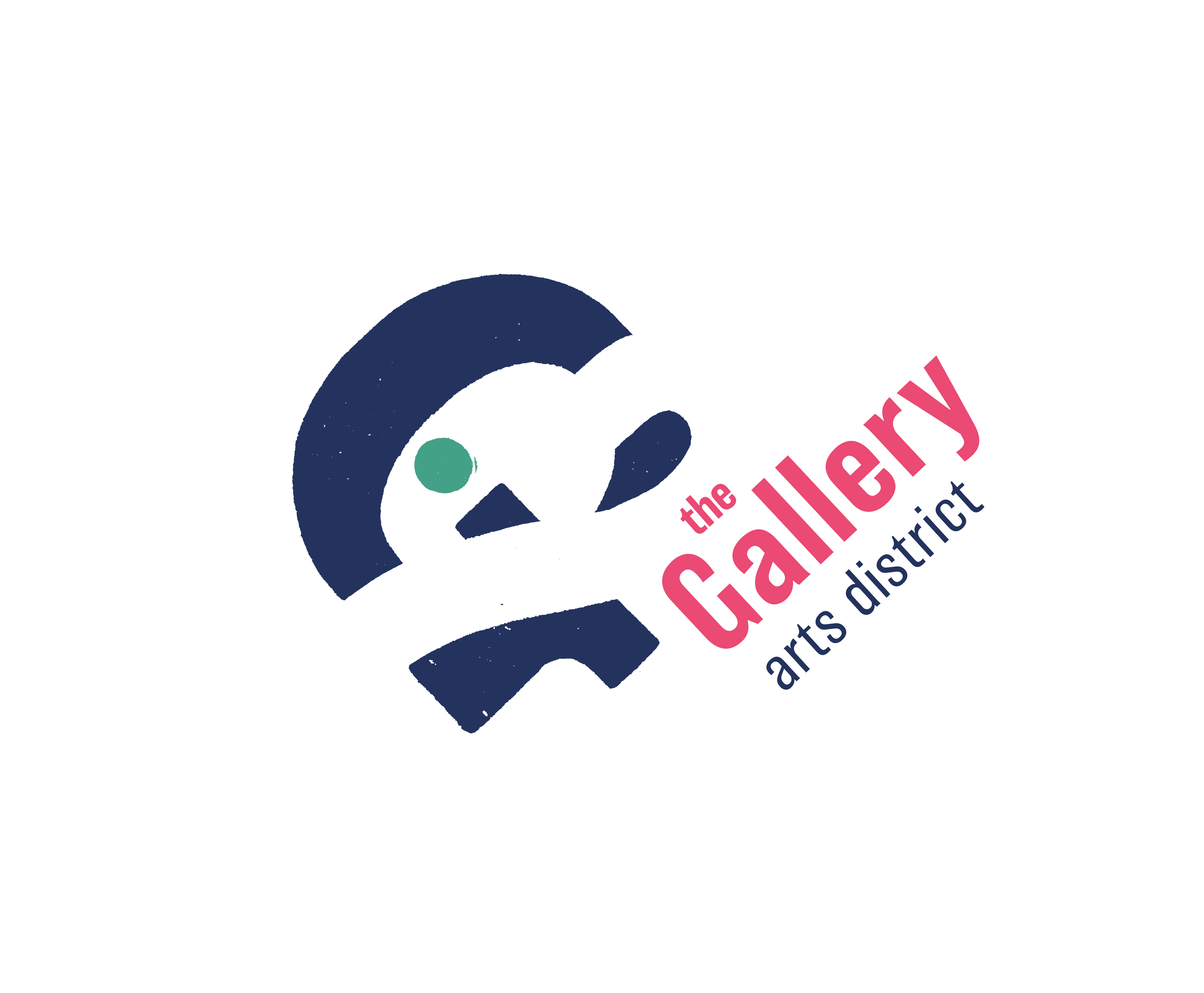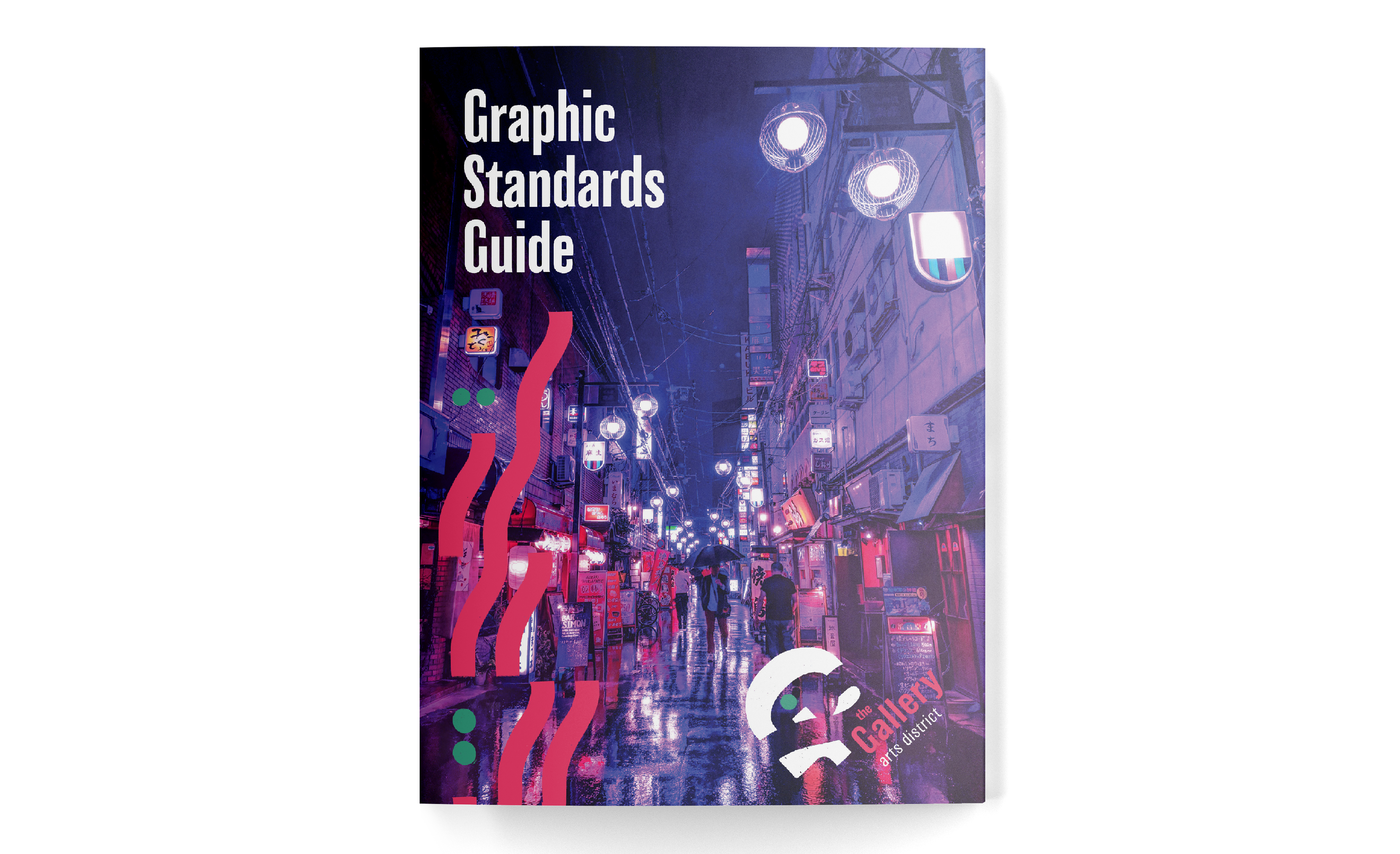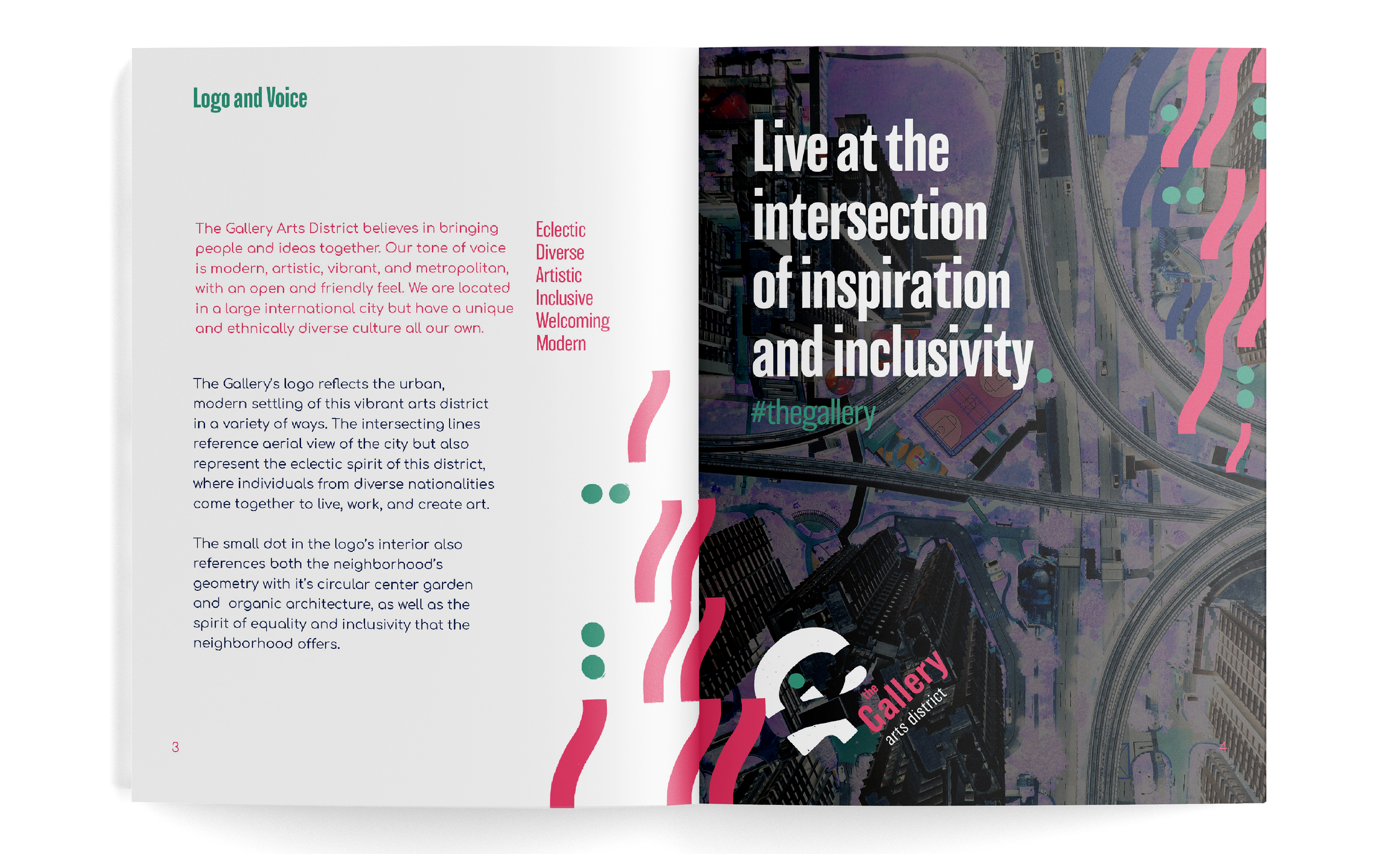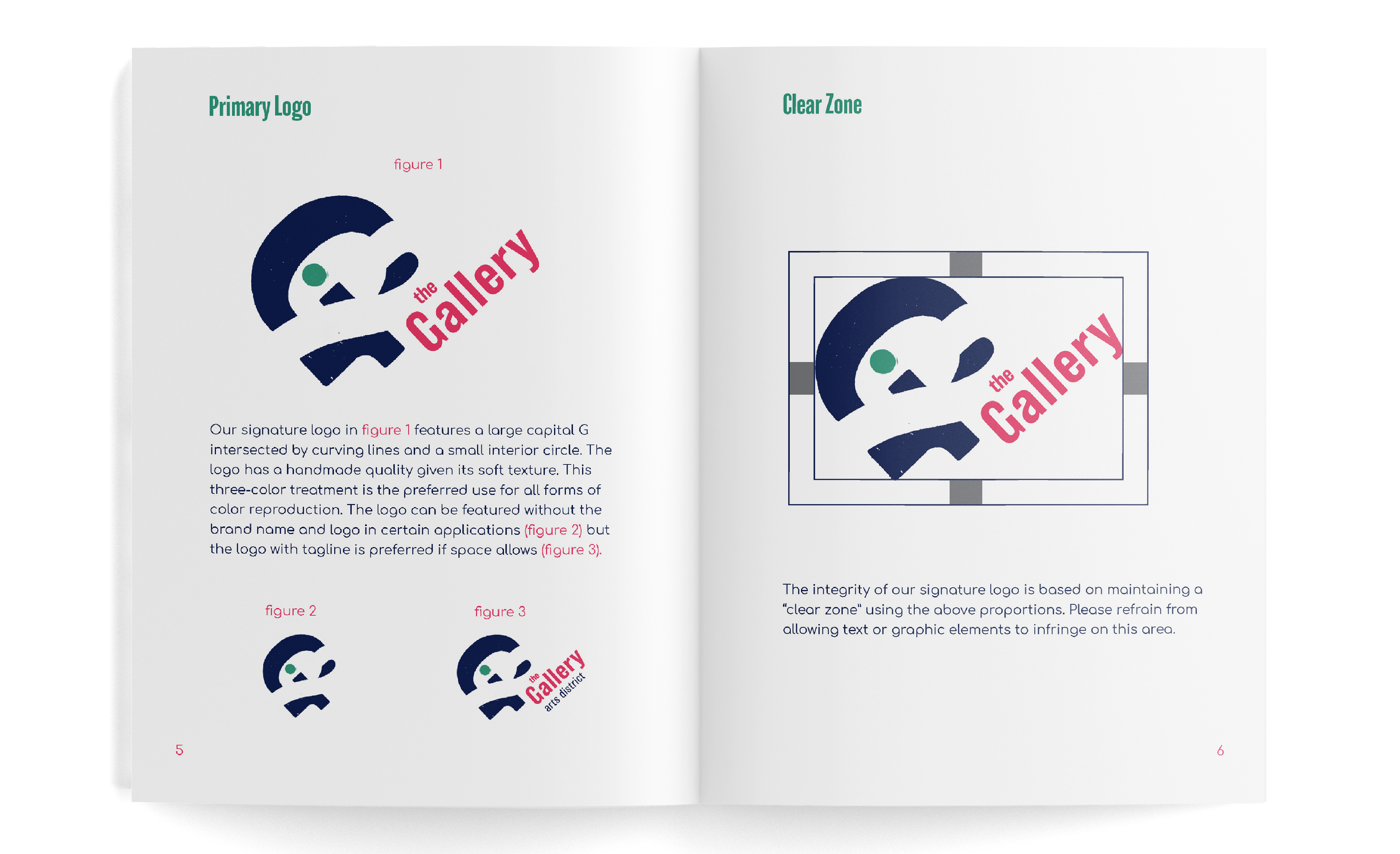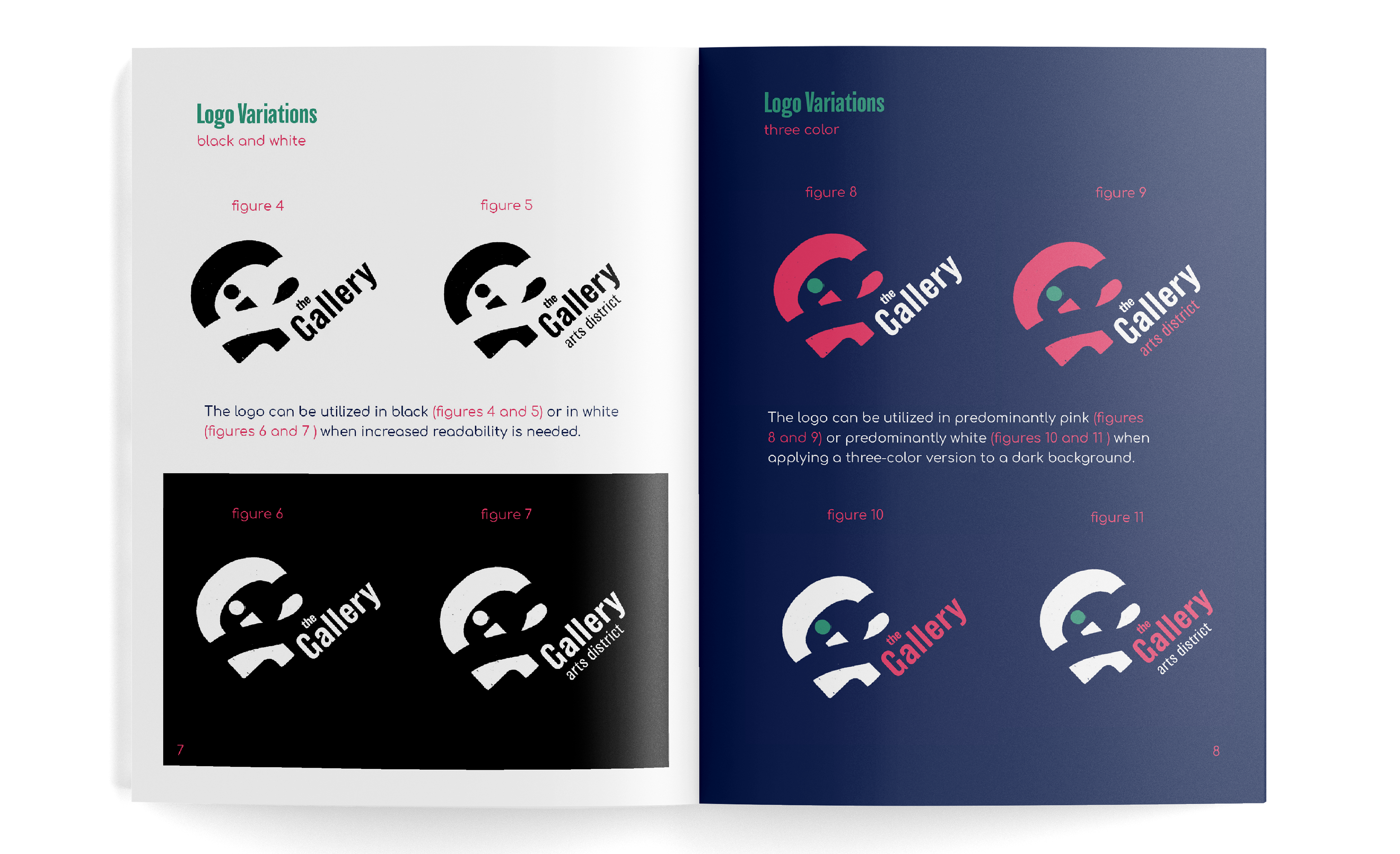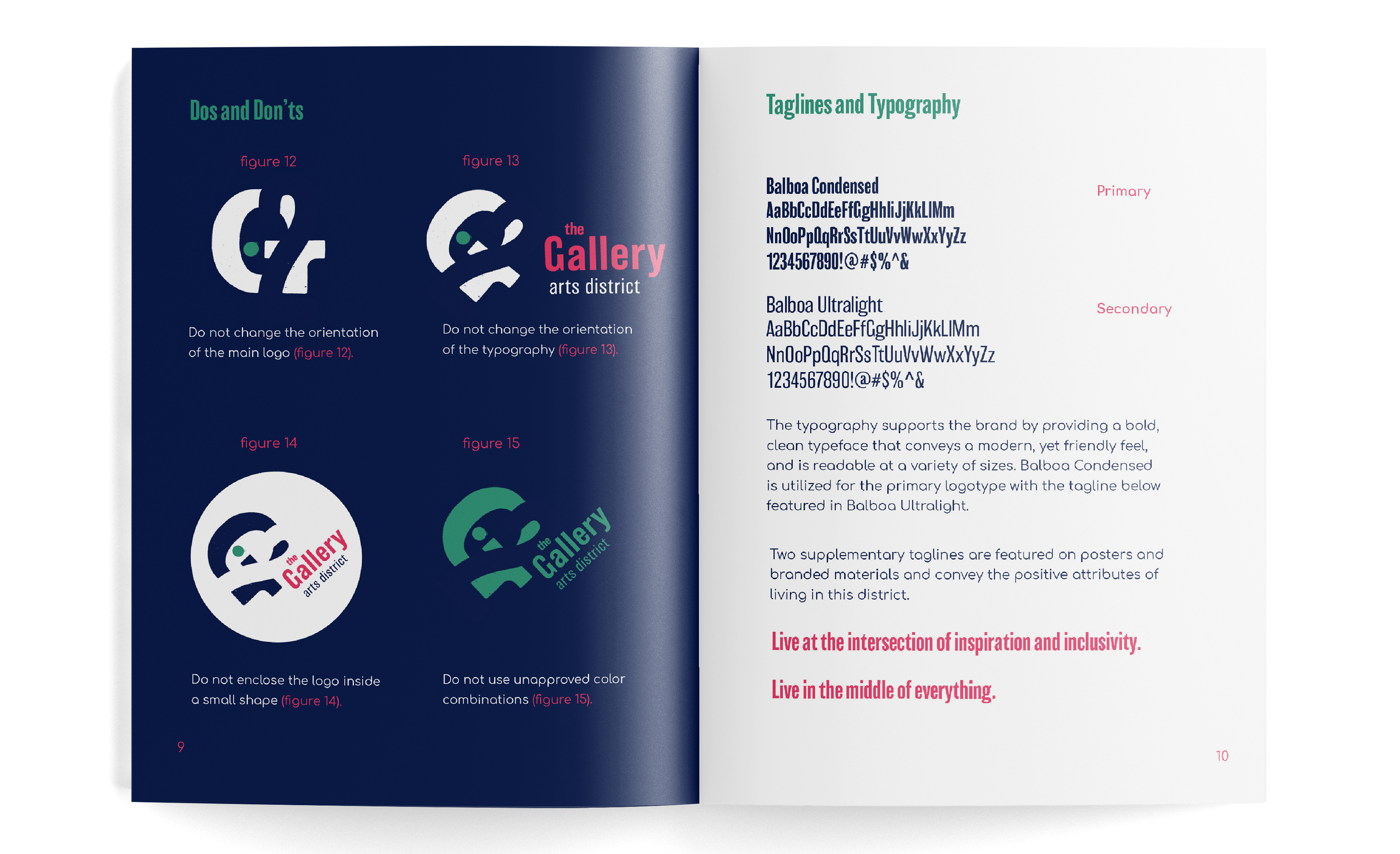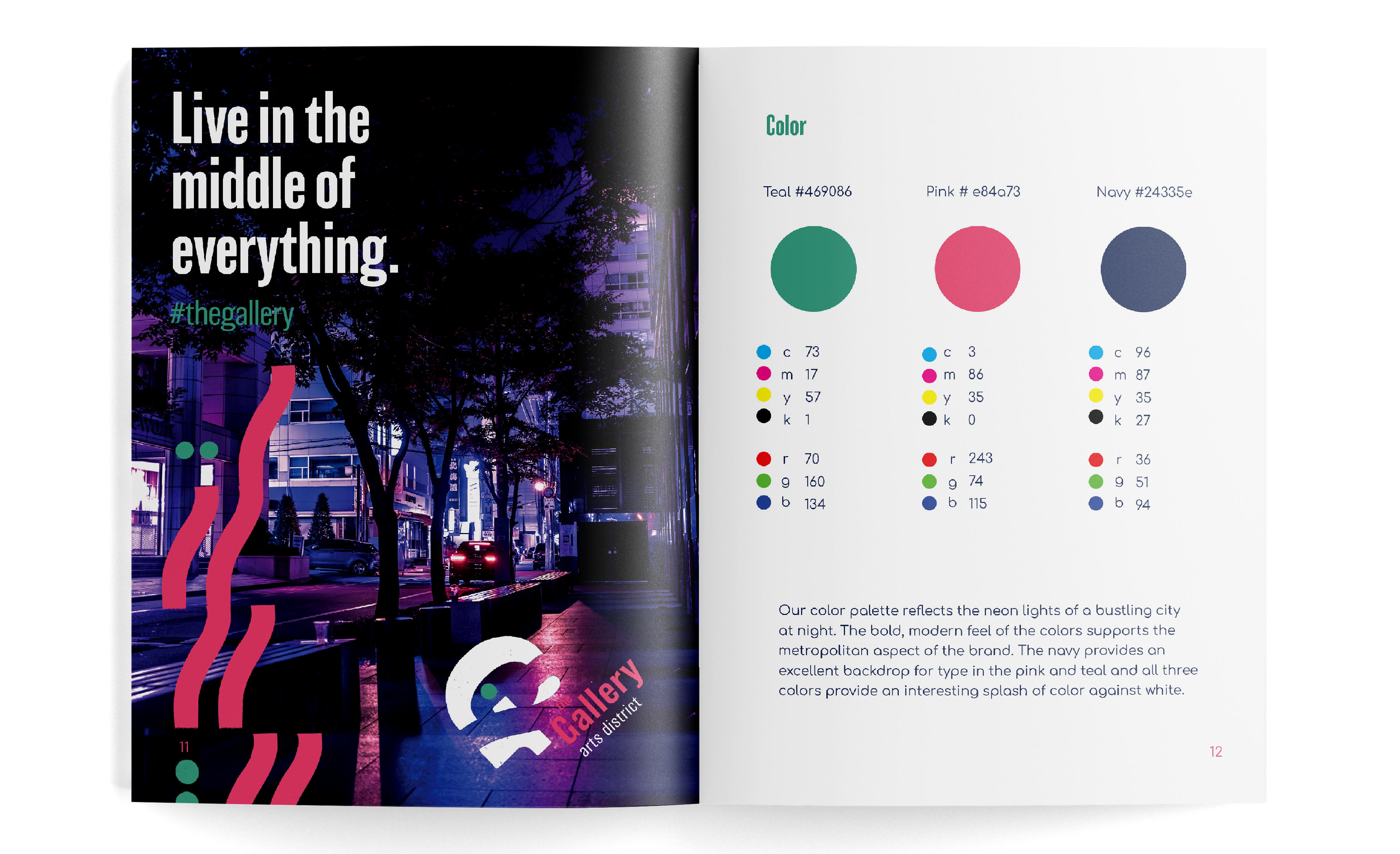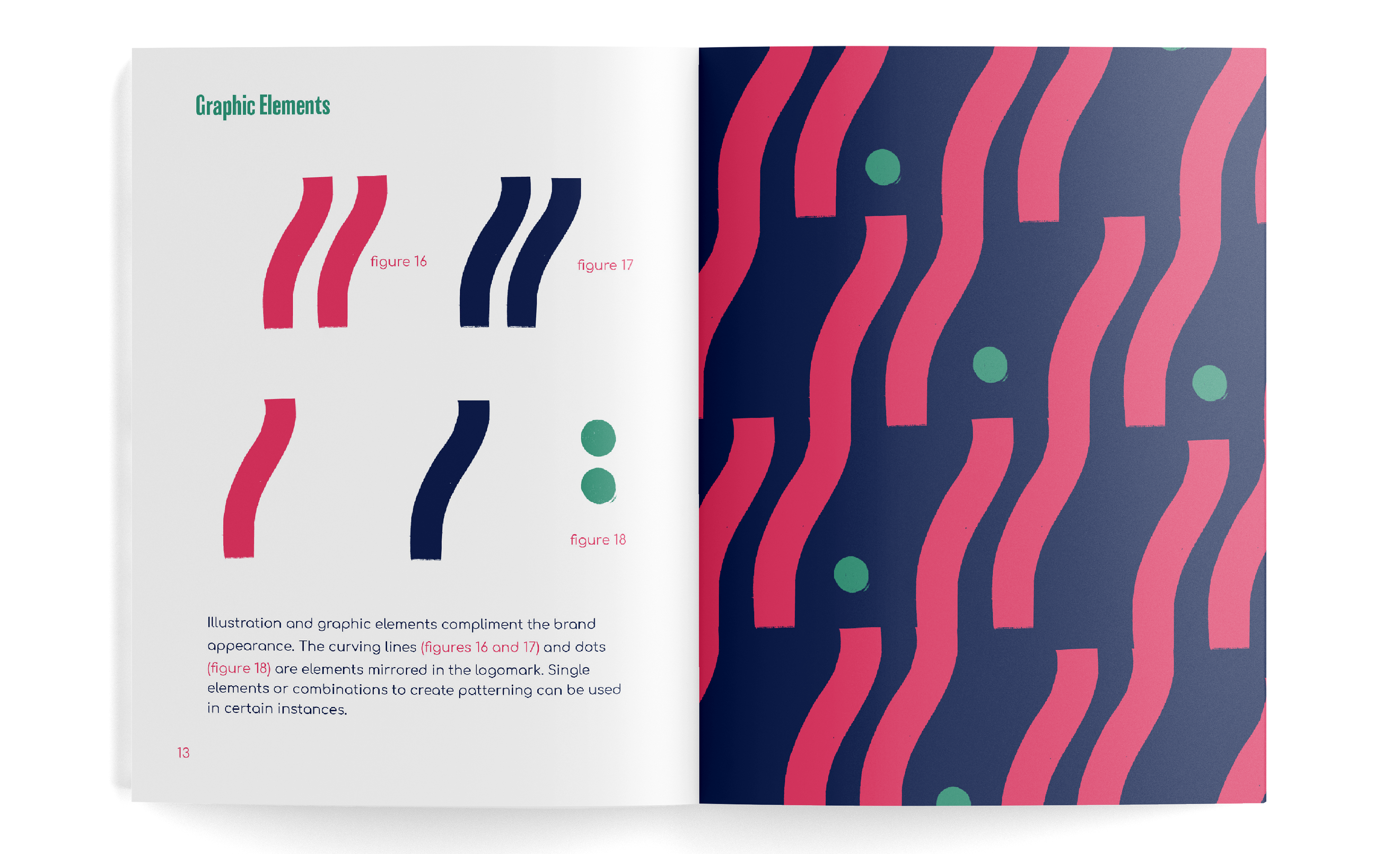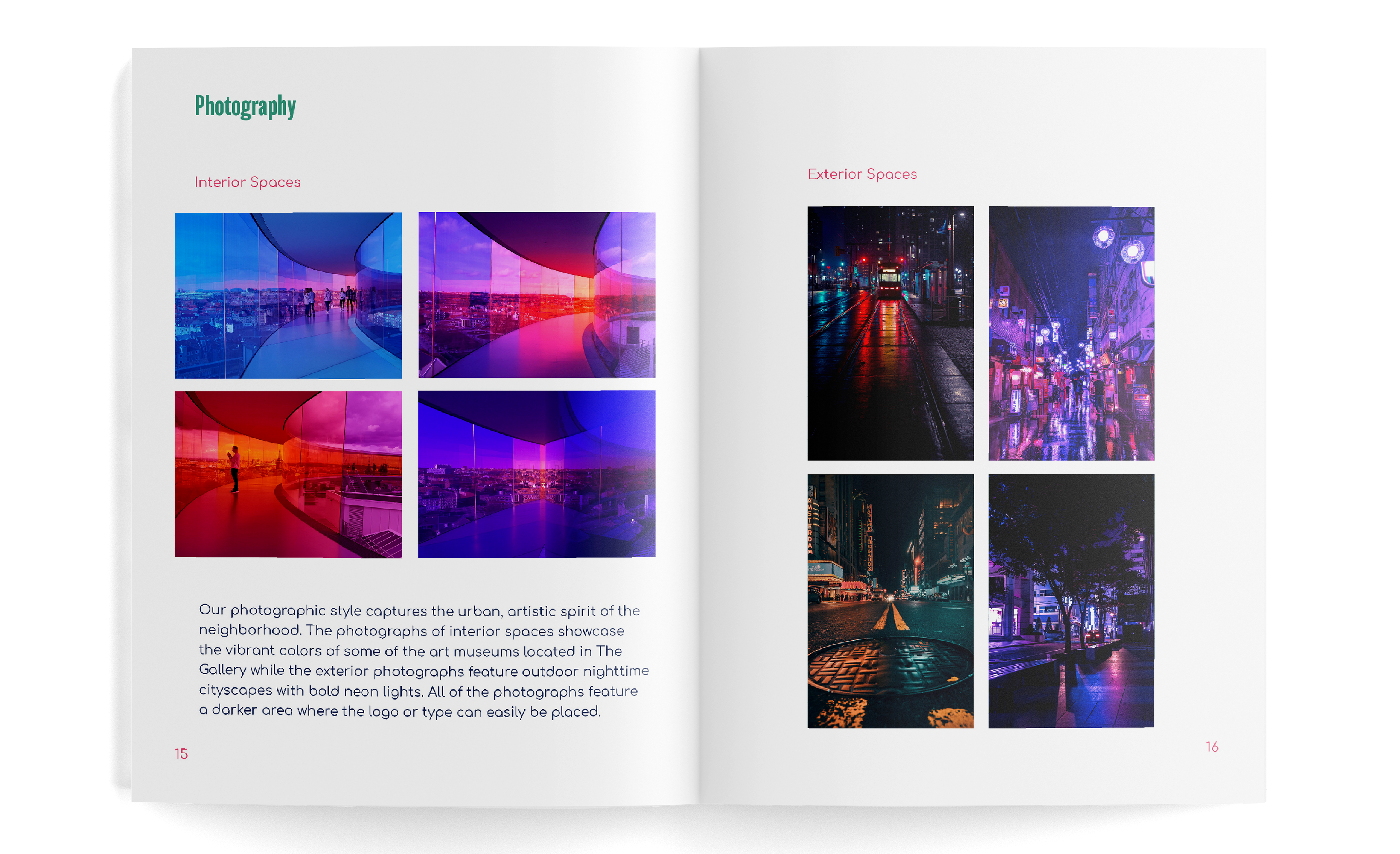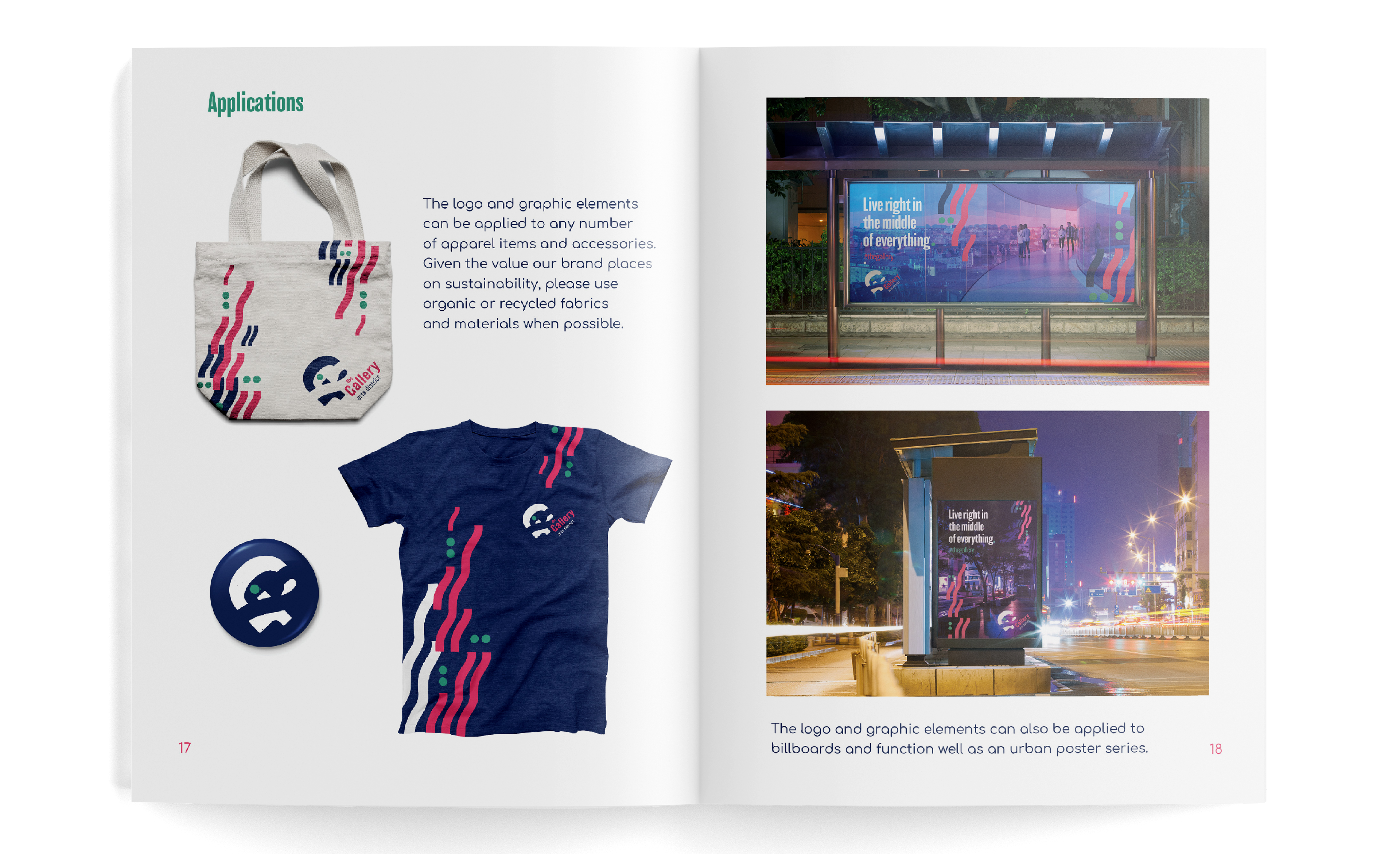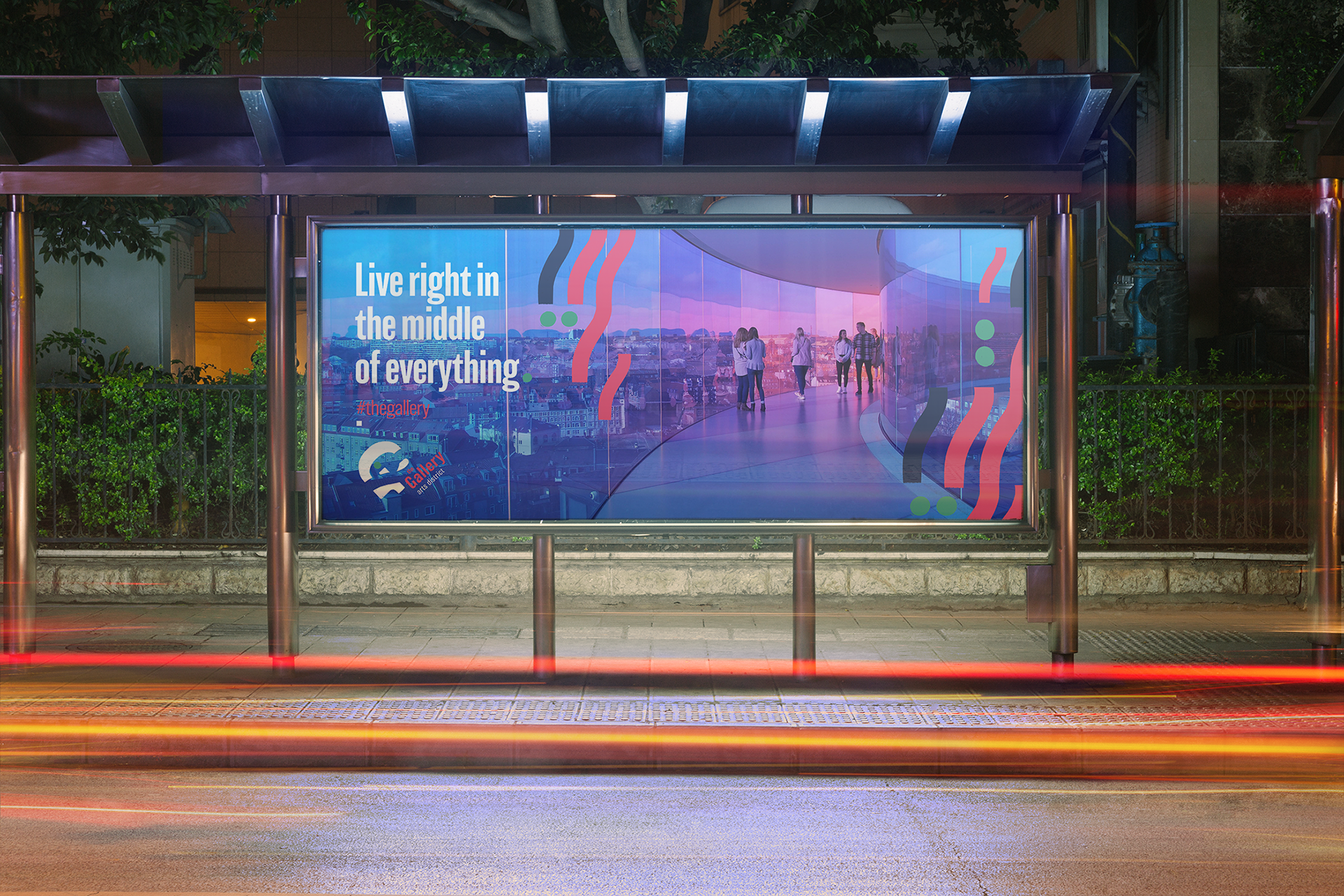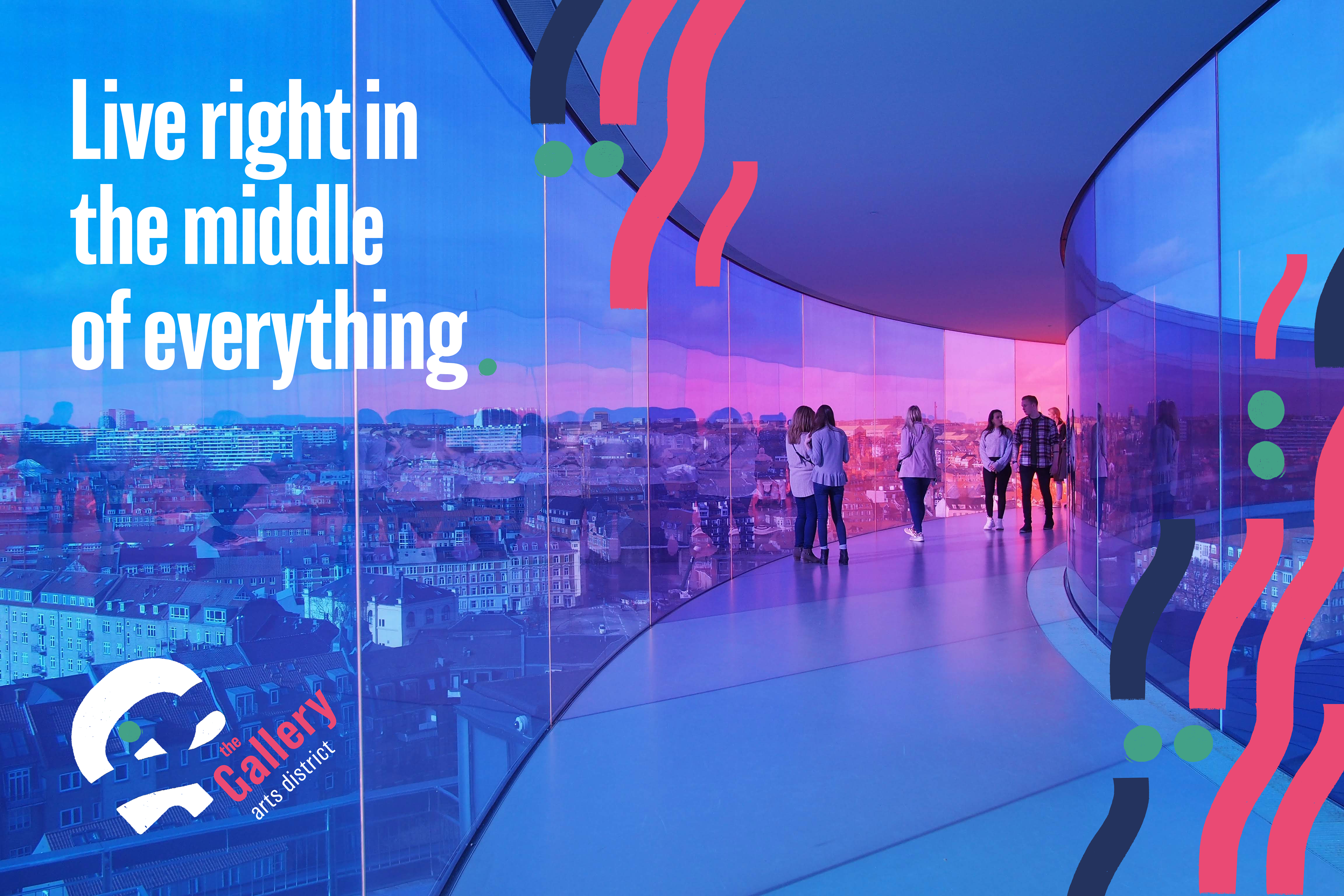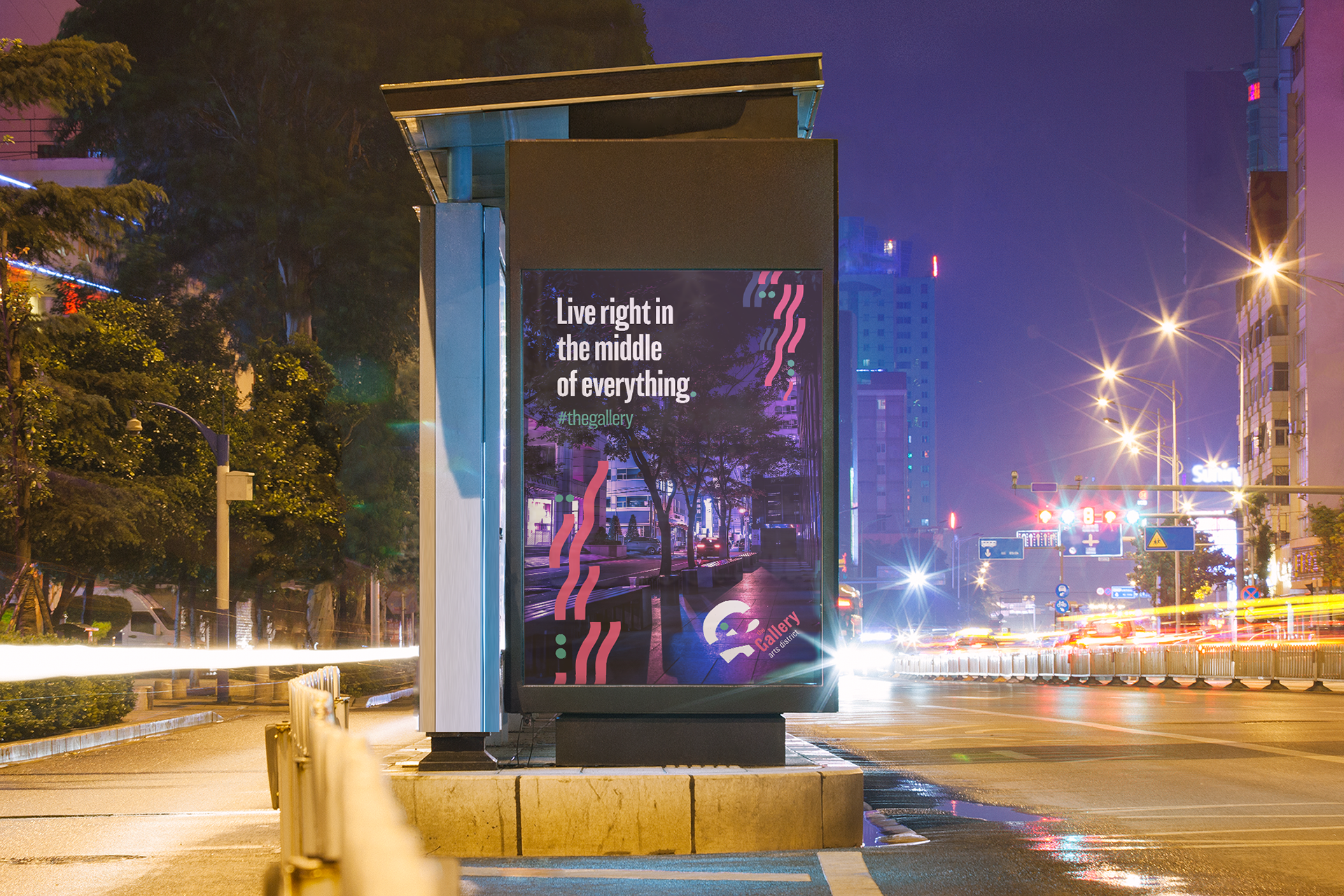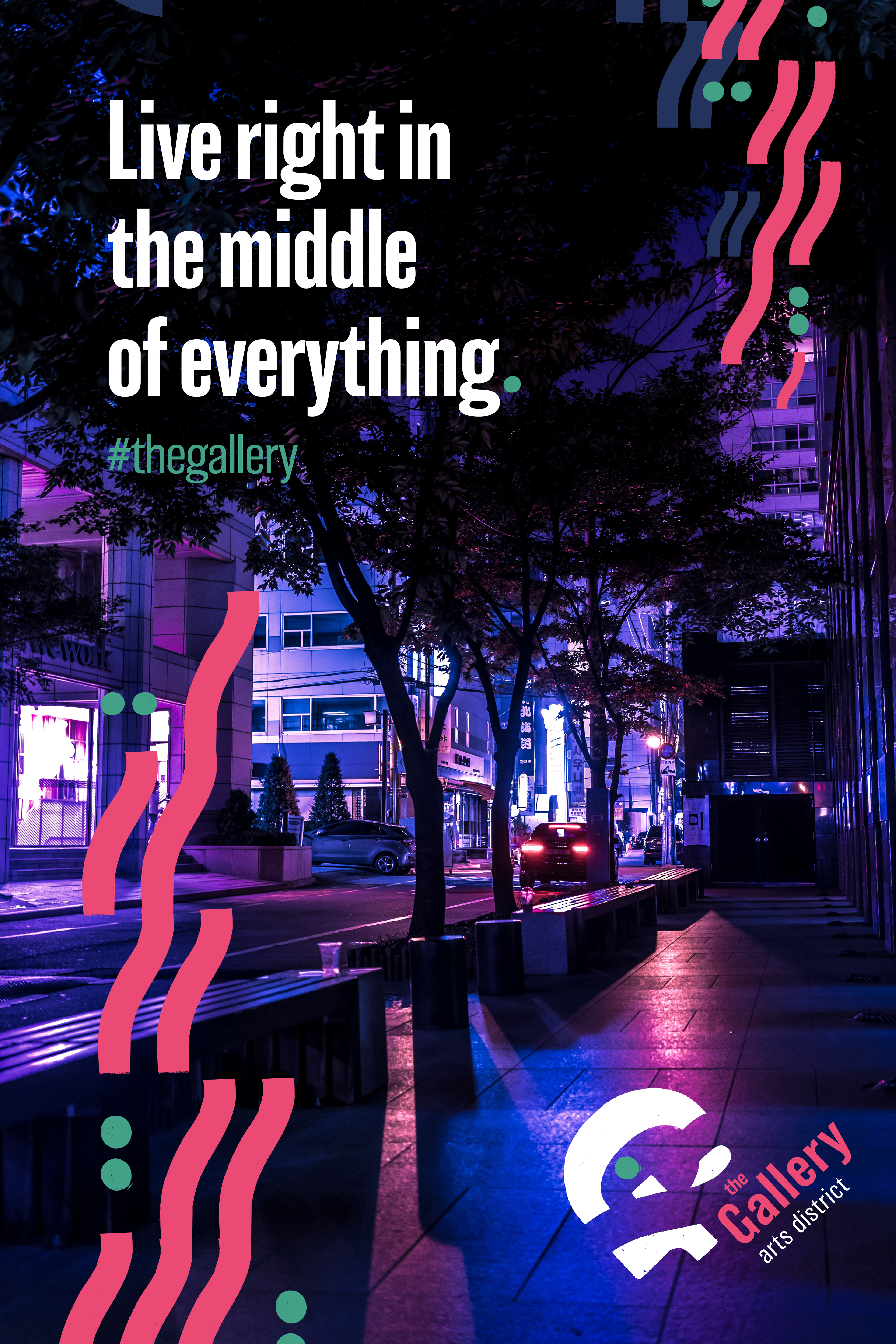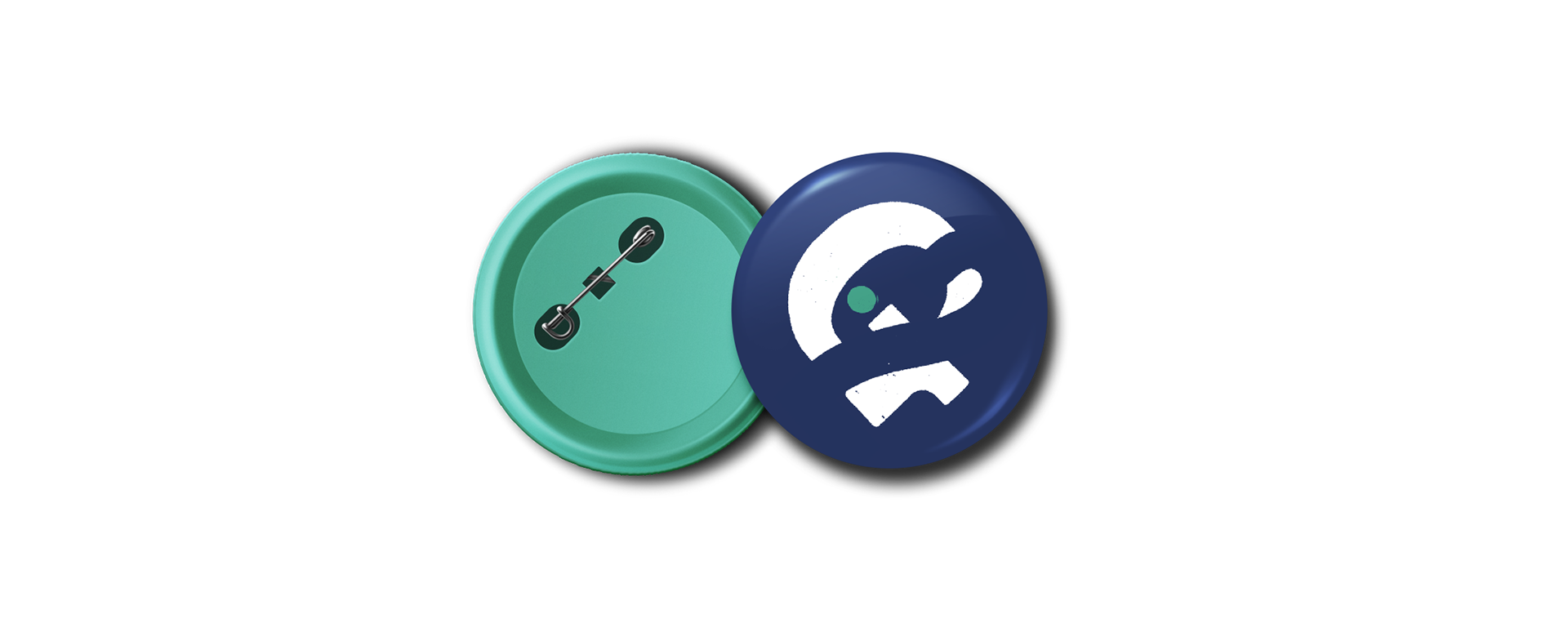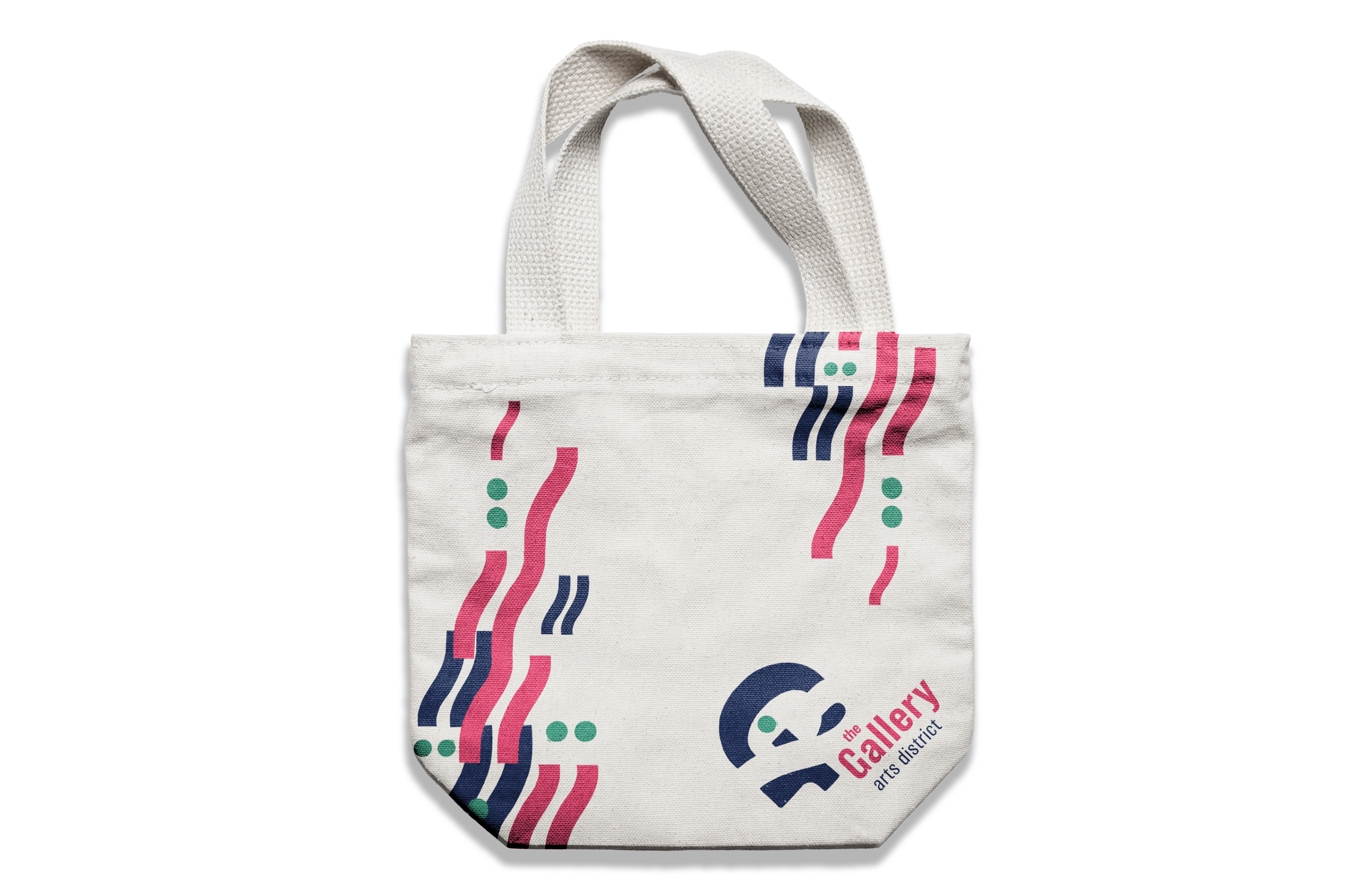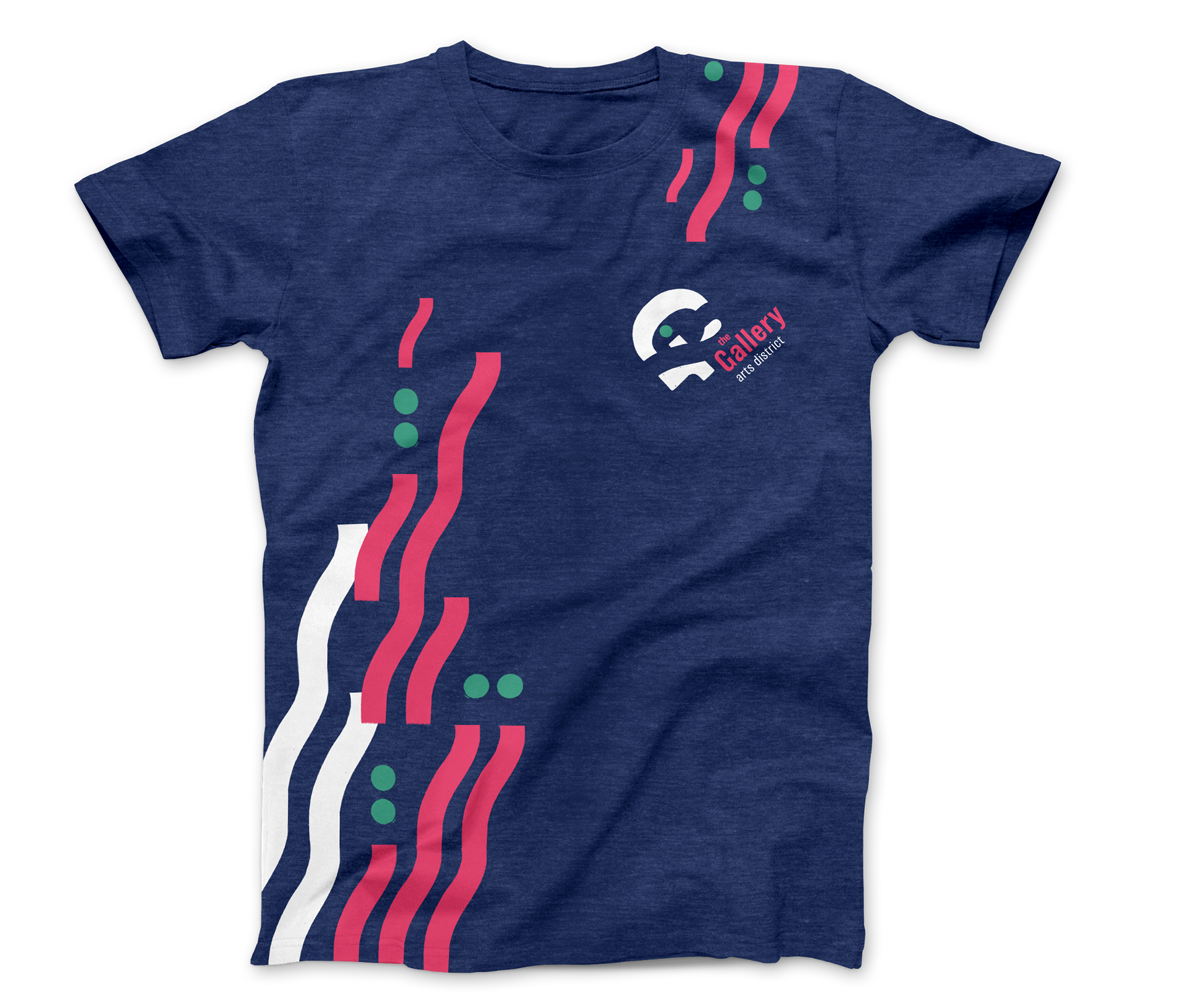 Poster Design: Type Hike Arch
I was selected as one of 60 St. Louis designers to create a poster for Type Hike Arch, an event to commemorate the one year anniversary of Gateway Arch becoming the 60th national park. Given that my view of the Gateway Arch is usually from an airplane window as I fly in and out of the city for trips, I created an aerial view of the St. Louis riverfront. I used printmaking techniques to create the type in the style of a swirling river and also utilized bold vector illustrations. The poster was exhibited on February 22, 2019 at Brennan's Work and Leisure in St. Louis, Missouri and is also archived in the Type Hike Arch catalog. ​​​​​​​