My goal was to conceptualize and brand a chai tea latte coffee company. My inspiration came from my own love for chai tea lattes and latte art. Gold Infusion is a high-end coffee company that infuses creative flavors together to bring a twist to chai tea lattes. With that twist I added pops of color and custom patterns to go along with each different flavor. For my logo design I wanted to create a mark that combines latte art with the G in Gold Infusion. I wanted the logo mark to be easily recognizable with just a glance. To go along with the packaging I created a cold brew design, animation, and coffee cups/bags for advertising.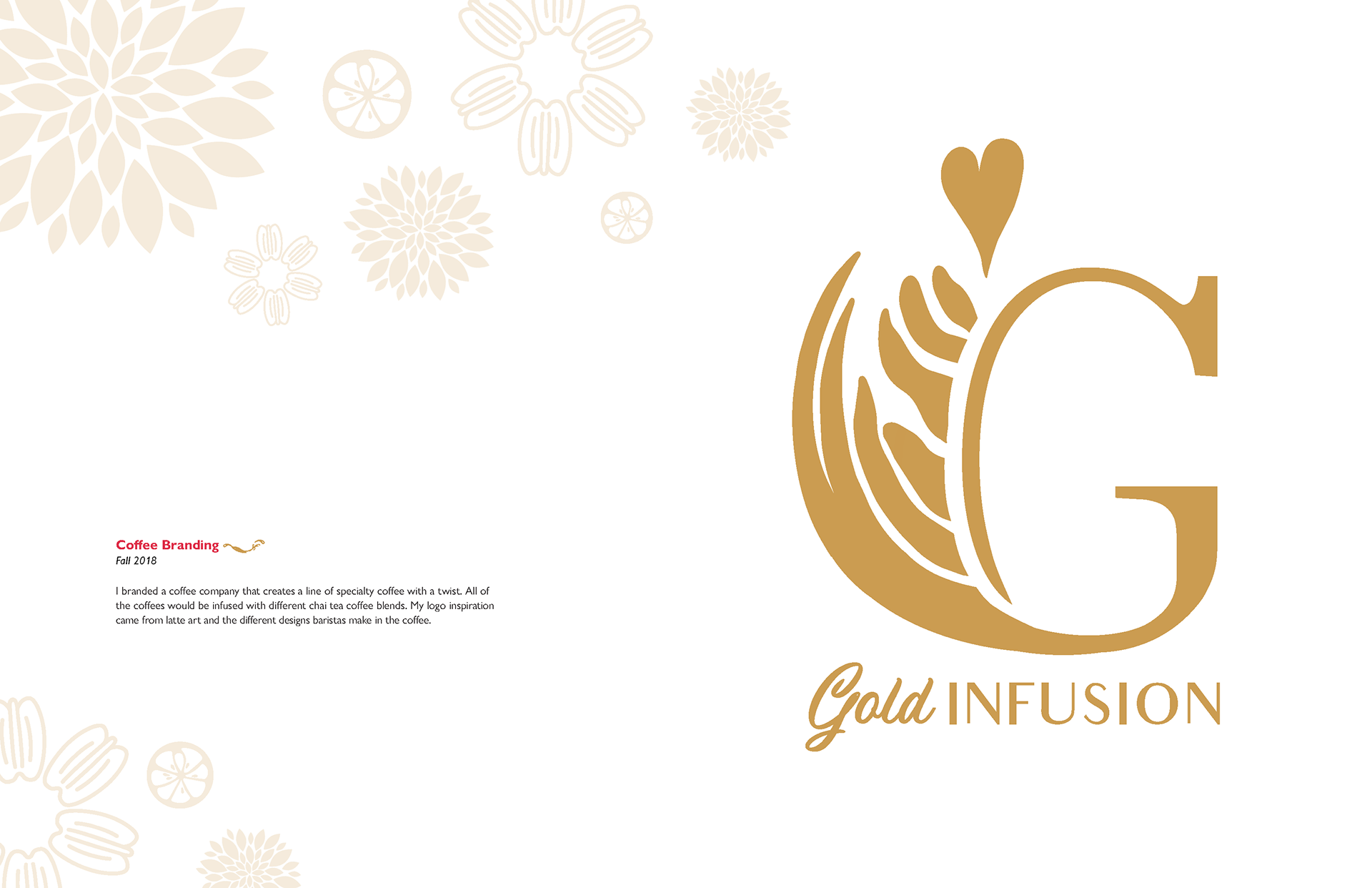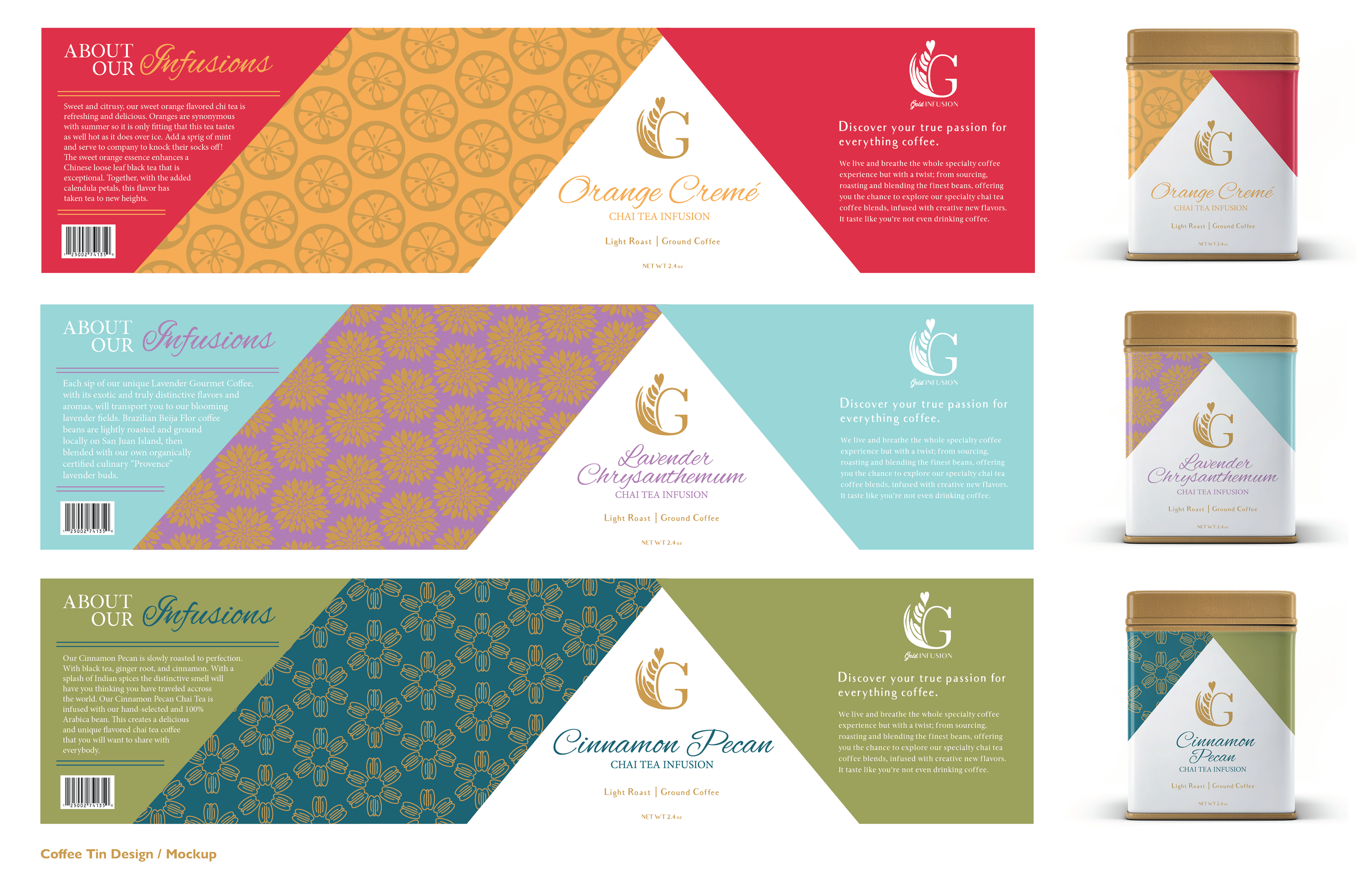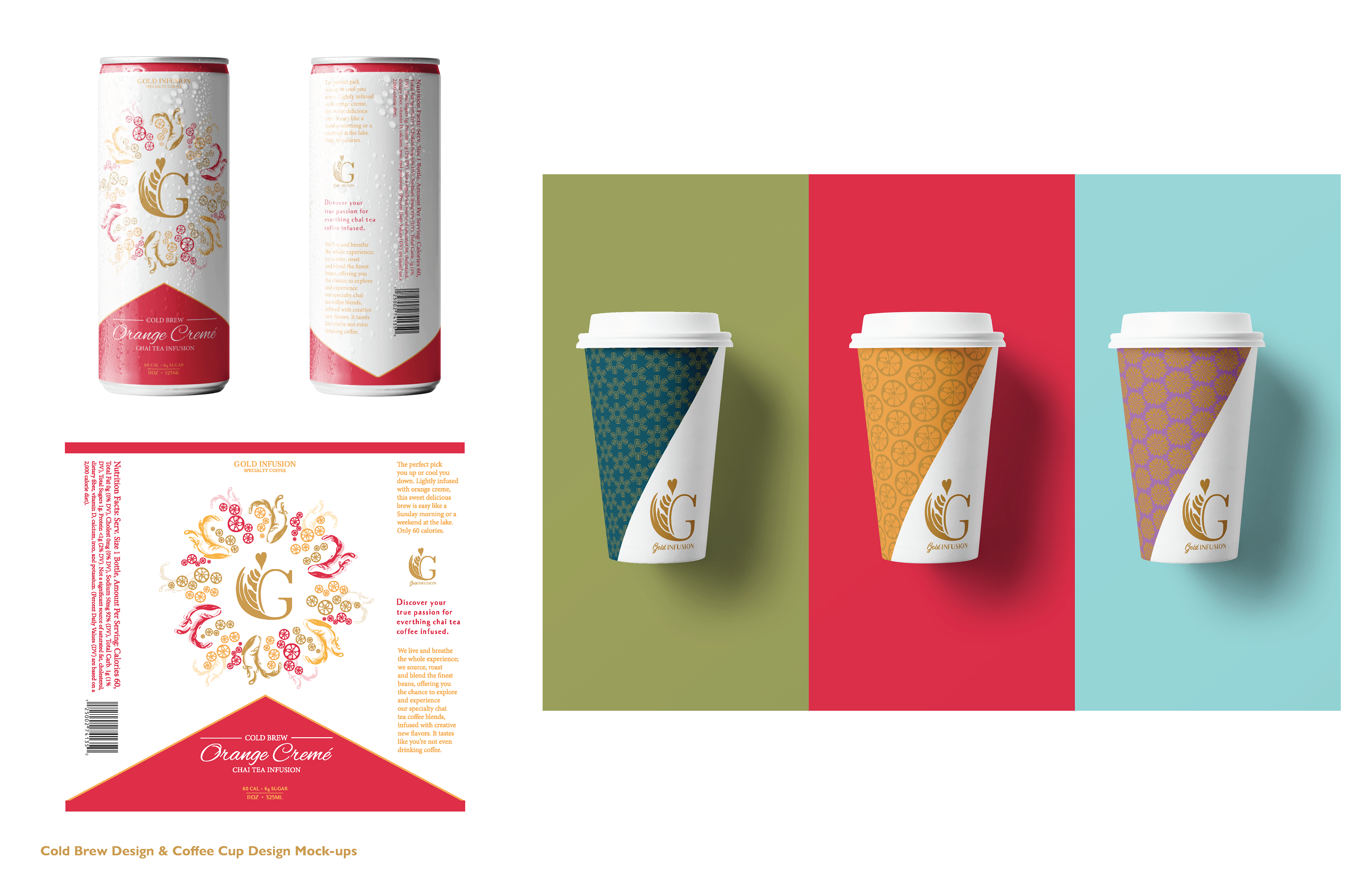 BETTY & Co. is a fashion and lifestyle brand for the nonconforming super girl. We create adventure-inspired, purpose-driven products that motivate our consumer to live richer more engaged lives. From our foundation in swim wear, BETTY & Co. stoves to meet the surfing needs of women all over the world –– making big waves every step of the way. I first created BETTY & Co. signature logo from characters that I printed at Central Print, a letterpress studio. My graphic standards guide shows the complete branding guide, with approved patterns and icons, typography, to applications. The color palette was inspired by sunsets and how the wave looks when it curls.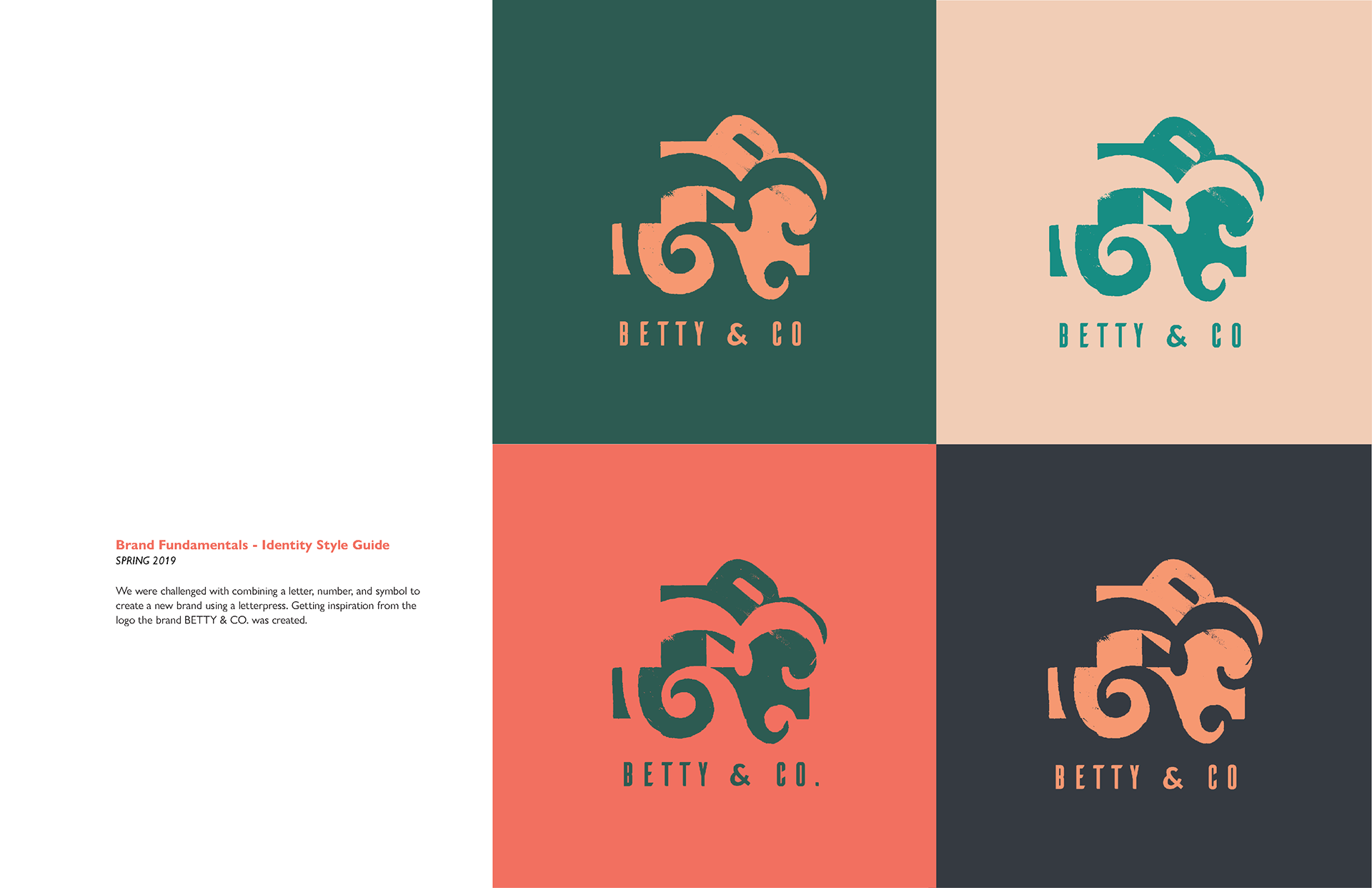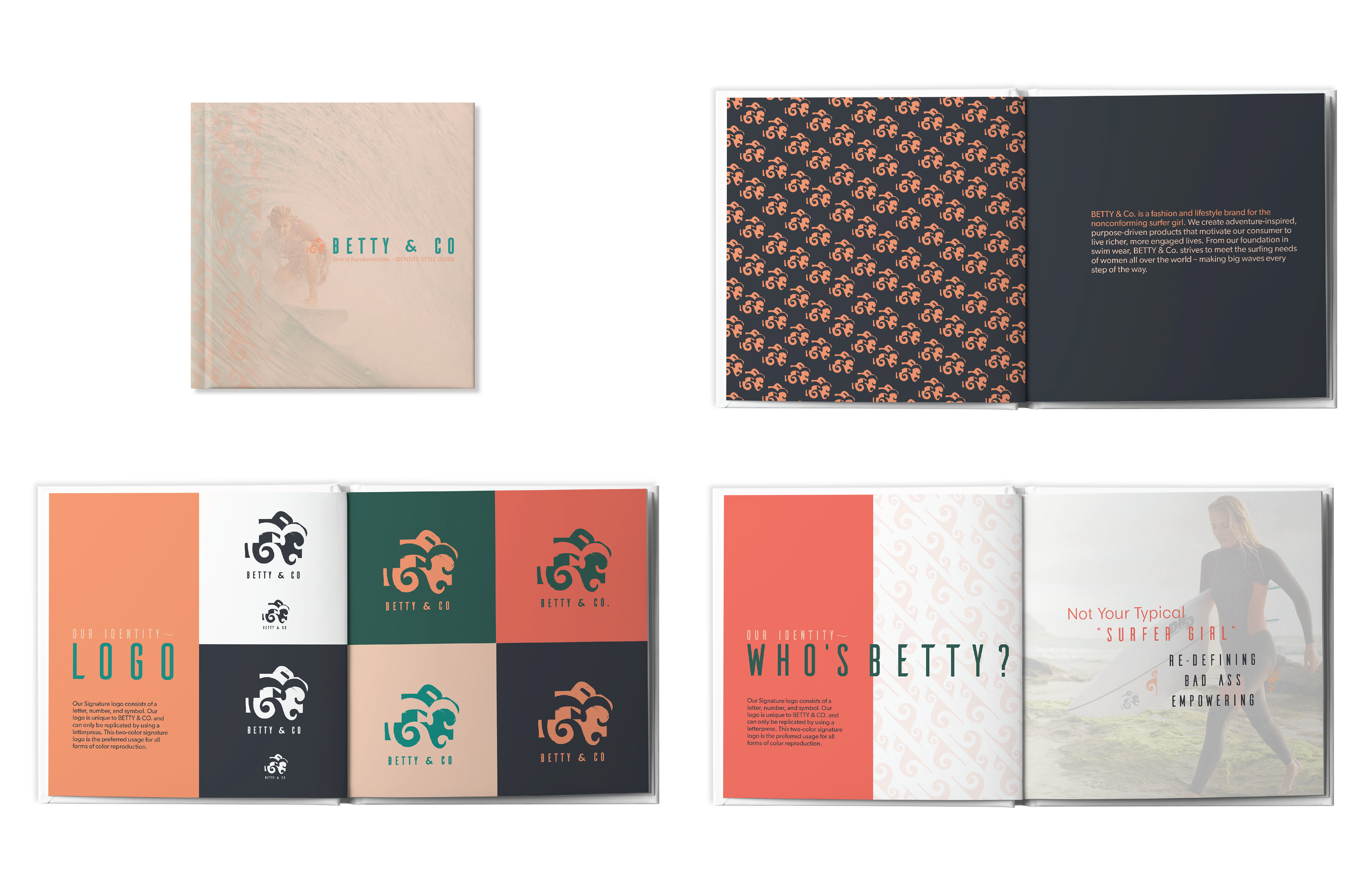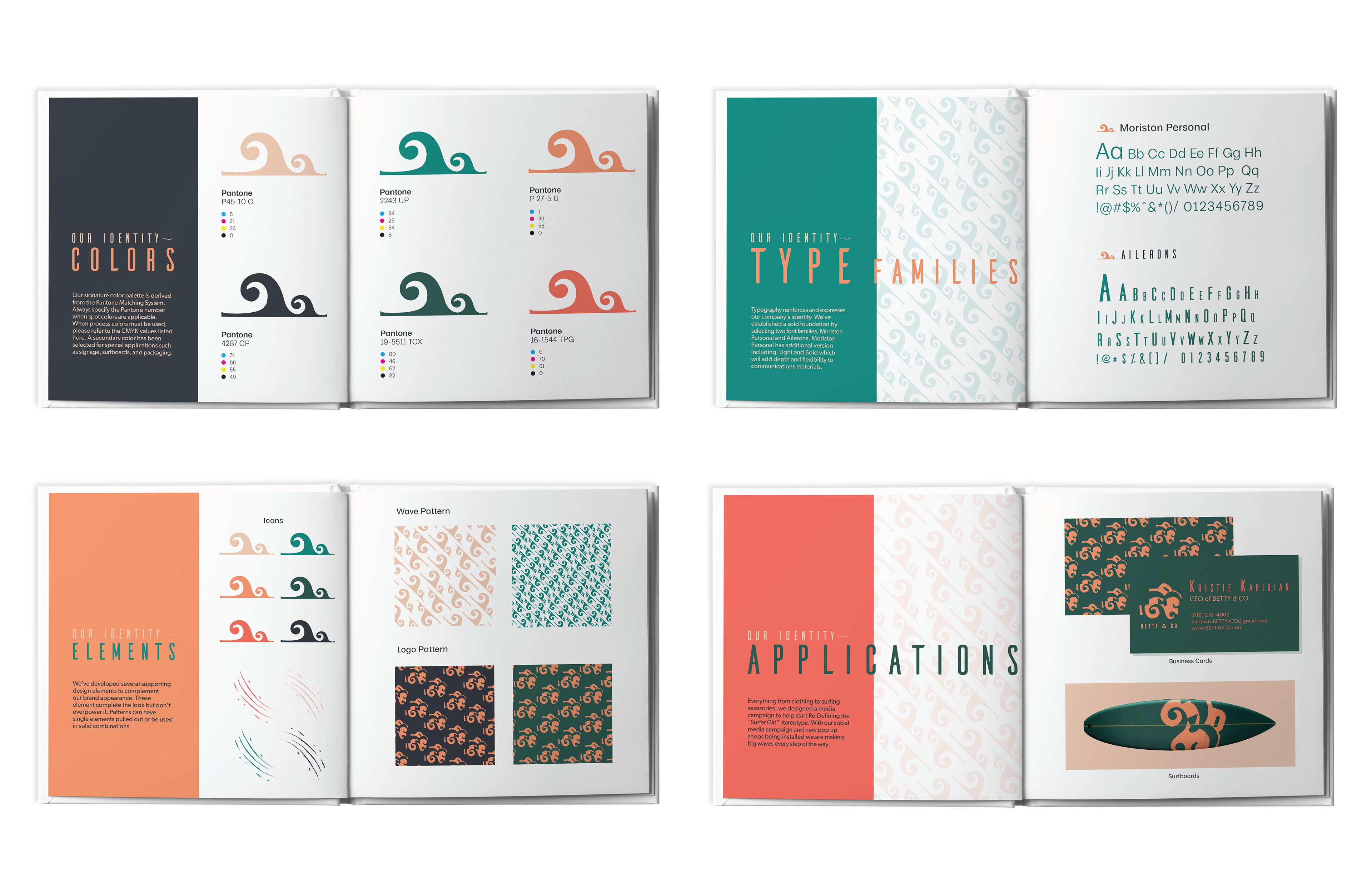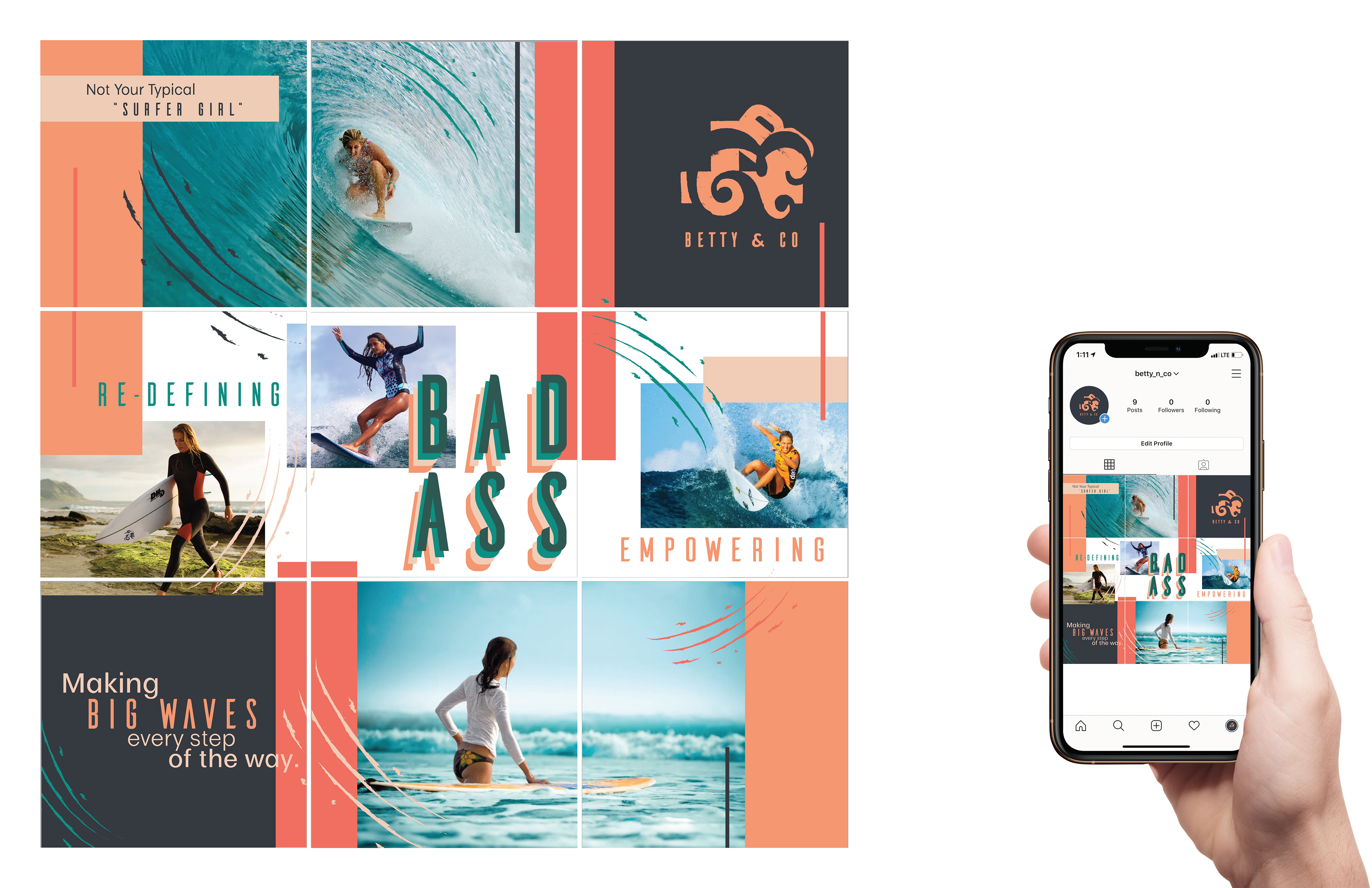 Design for Good: Me to Zoo
In this project, we worked with a team of four student designers to create a design solution for a local social or environmental issue. We chose to design for an exhibit with the goal of raising awareness of the conservation efforts in which the St. Louis Zoo participates and to raise money for these efforts. The main brand, Me to Zoo, references the ways that the community can give back to the St. Louis Zoo while the sub-brand, Zoo to You, highlights the efforts the zoo engages in that benefit the local community and the world.