The process of bringing coffee to the US and making it delicious is arduous and time consuming. On average, the beans pass through at least nineteen people, so that became the focus of this design. I created nineteen different logo marks of the number nineteen, and the package designs reflect different regions coffee can come from.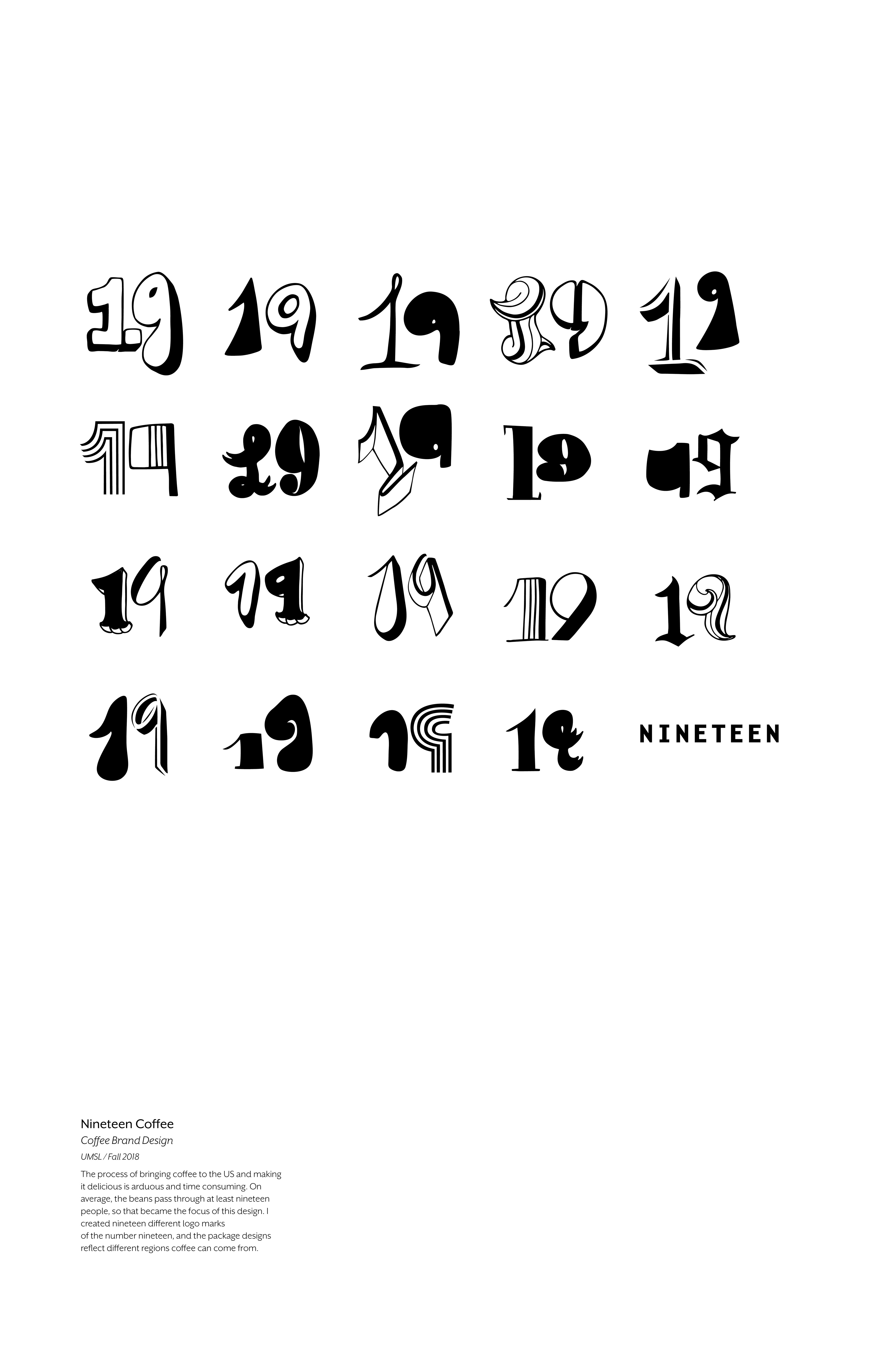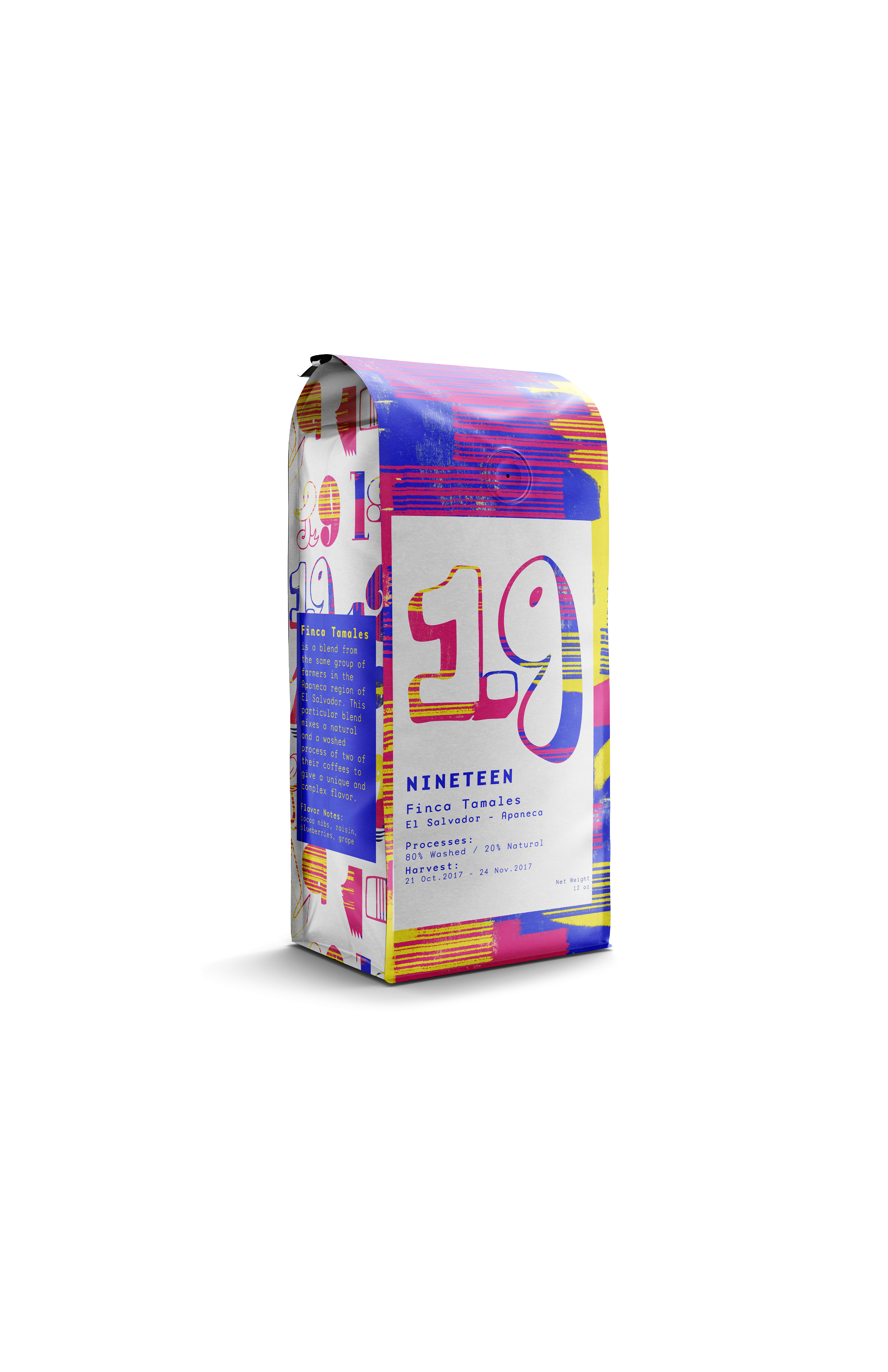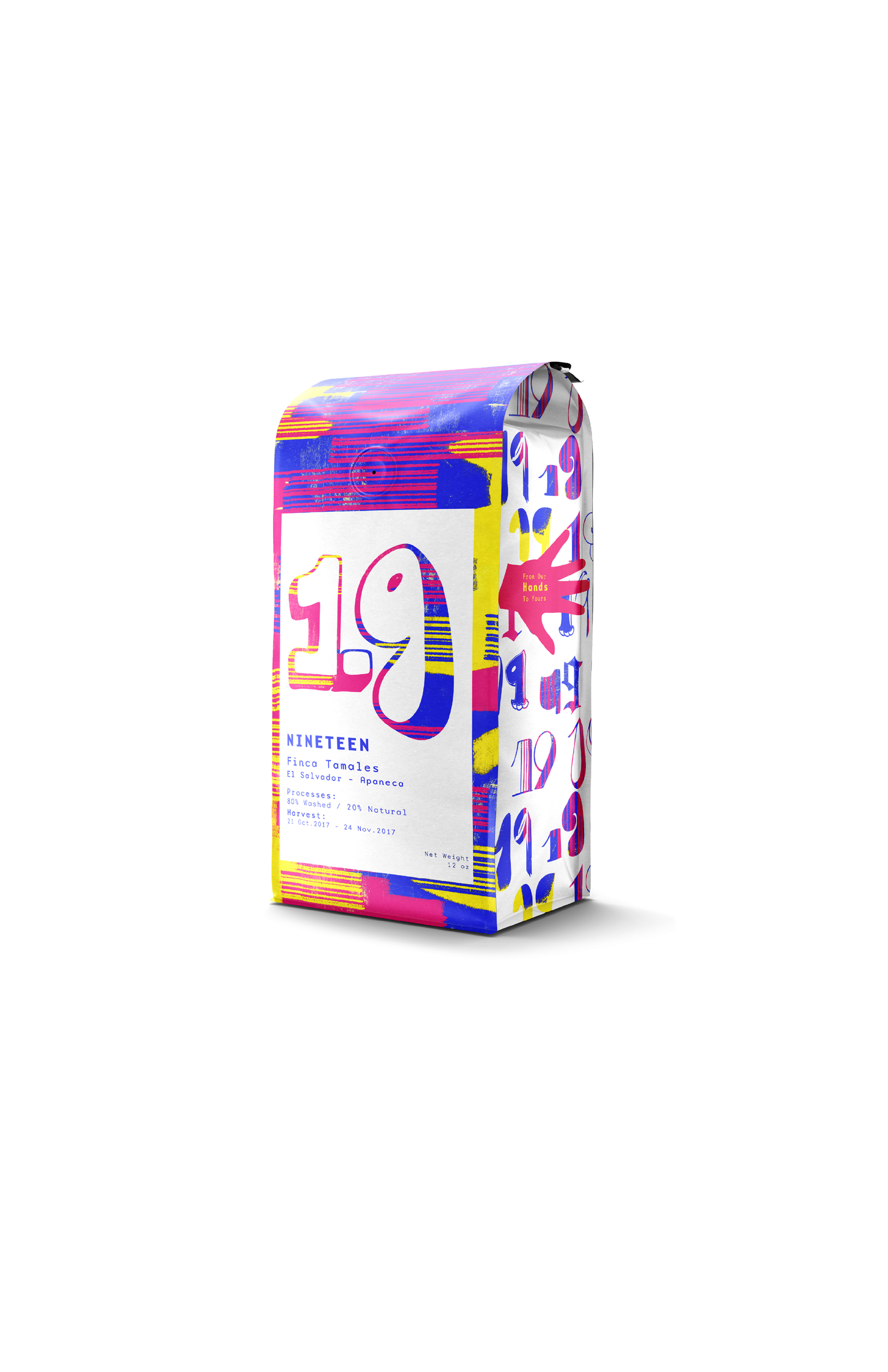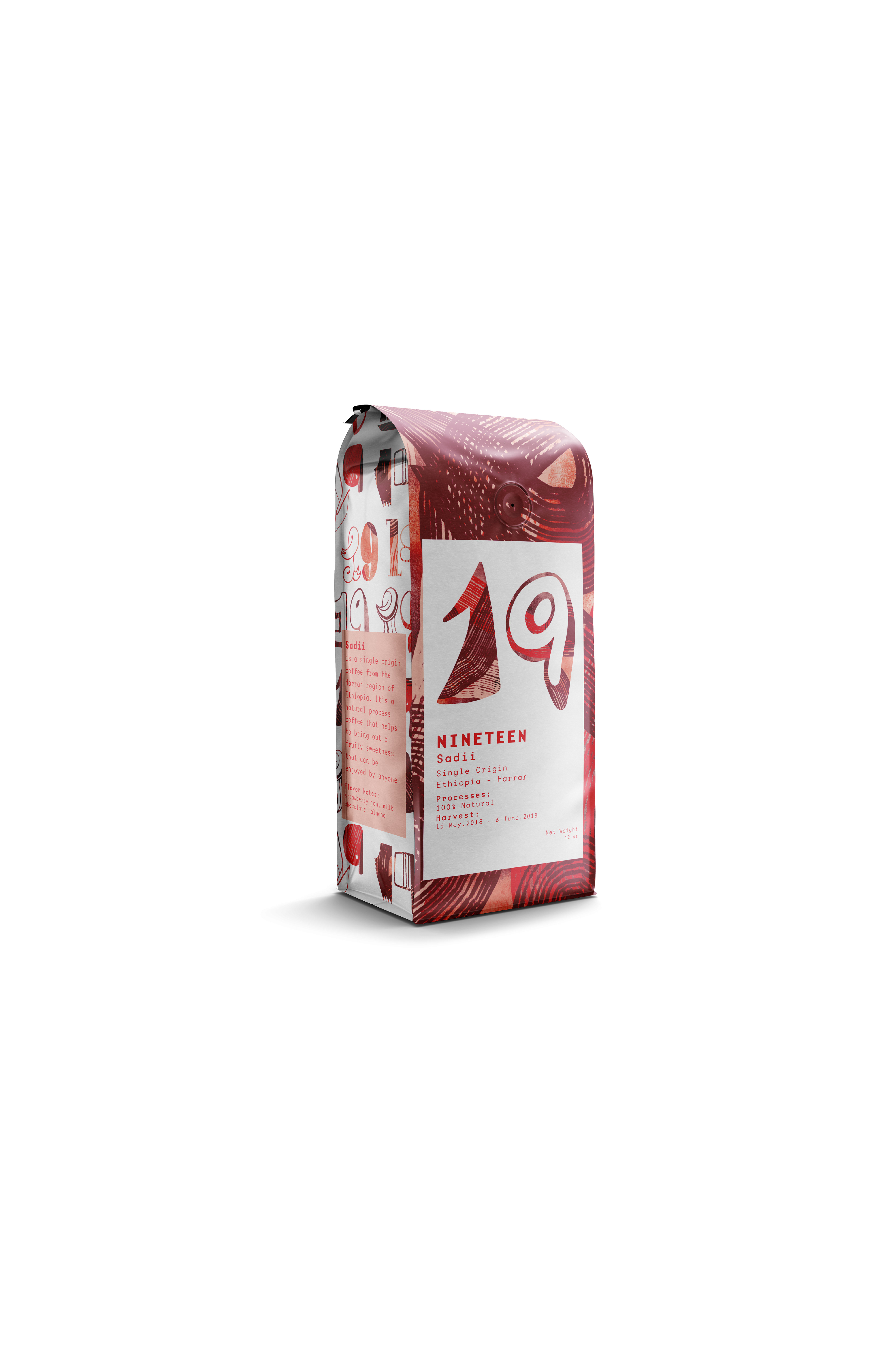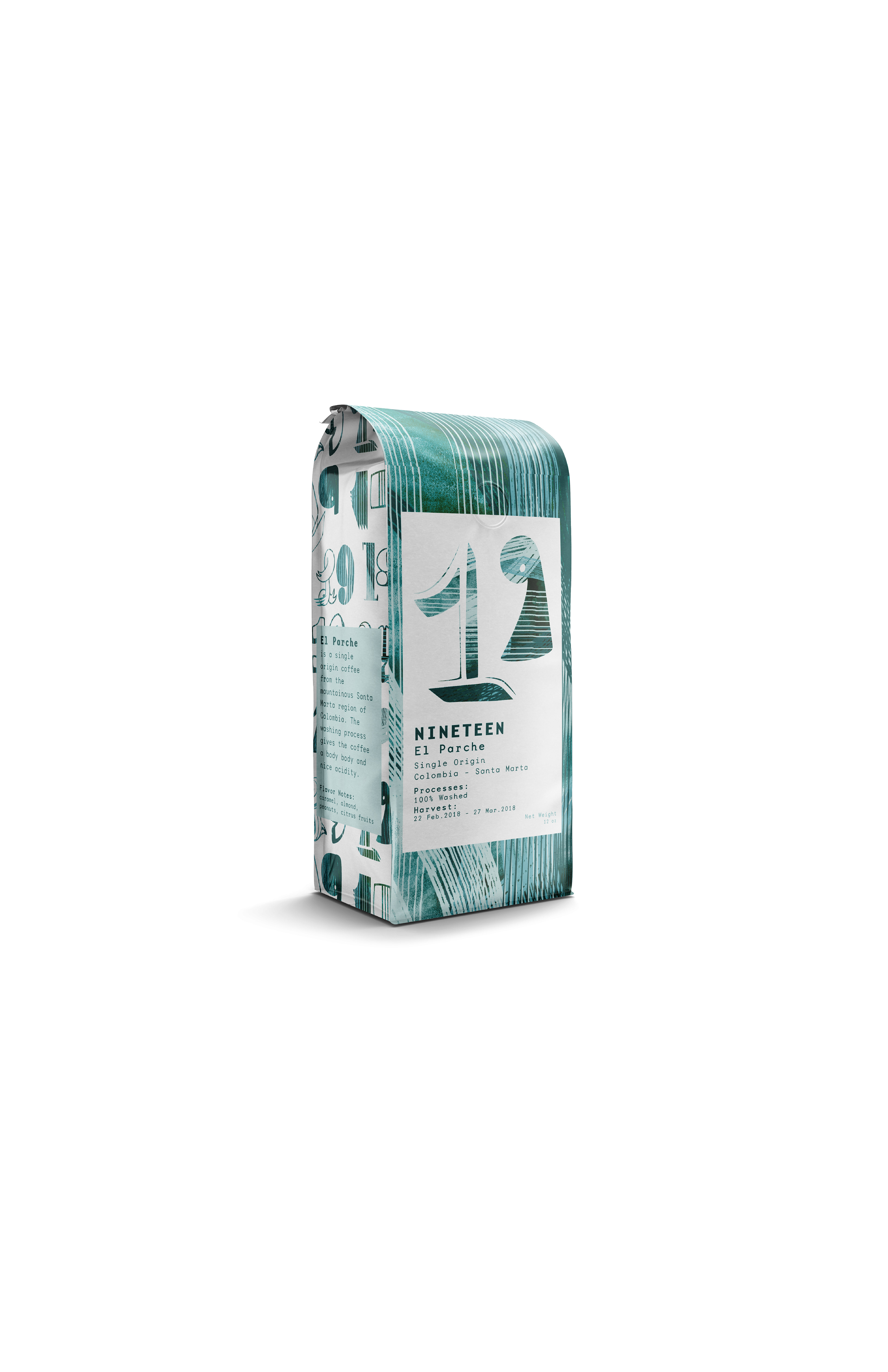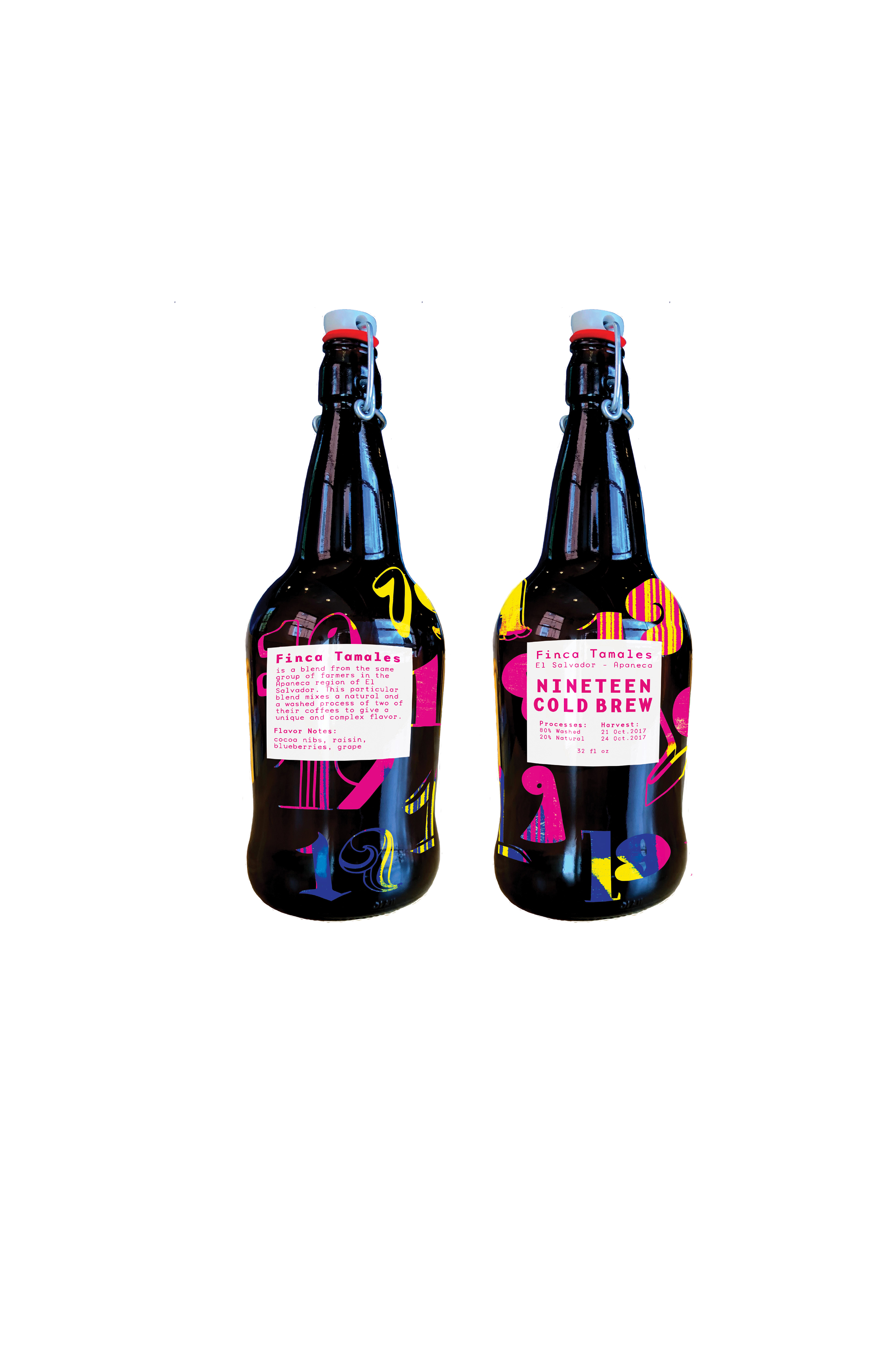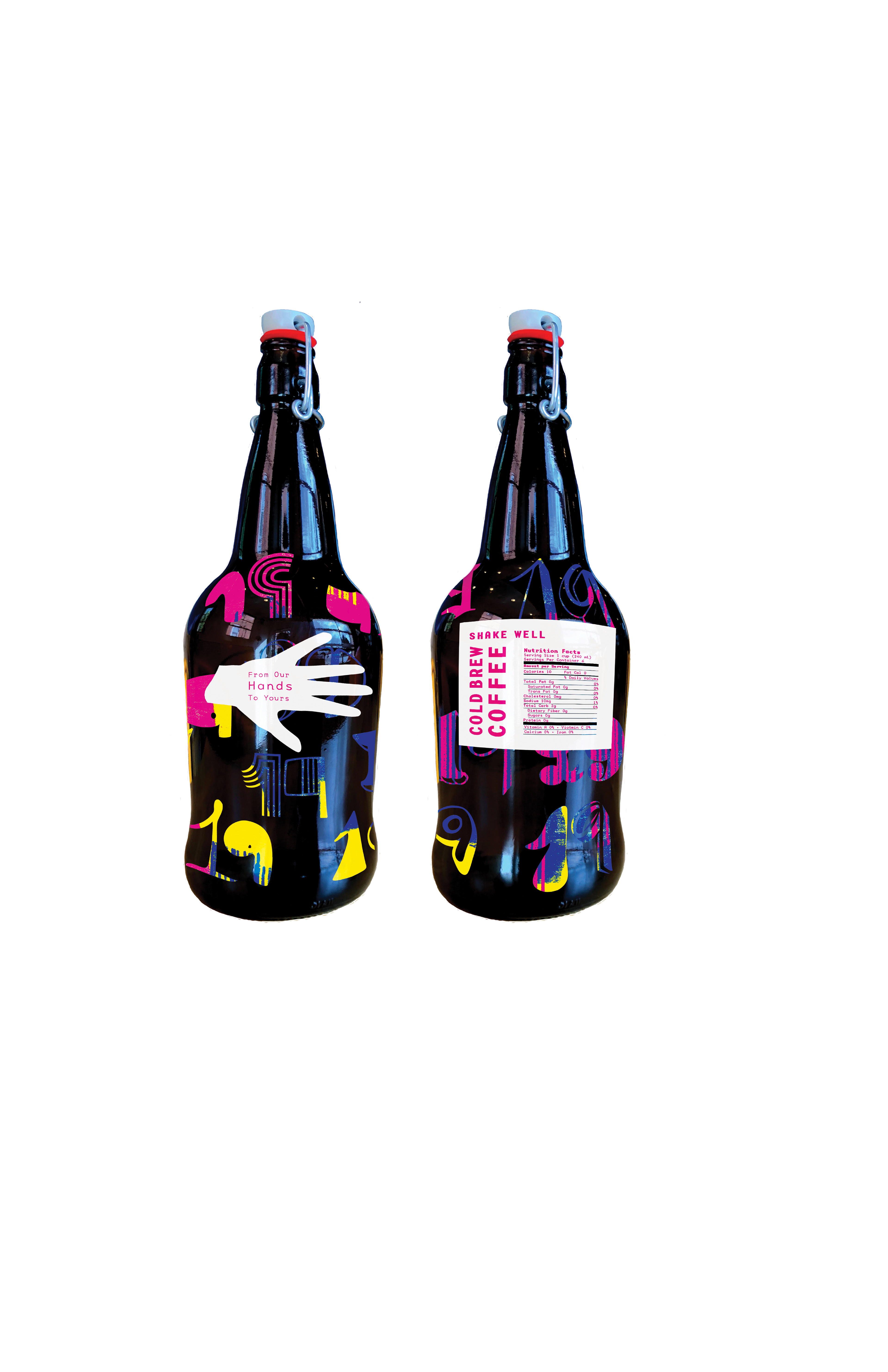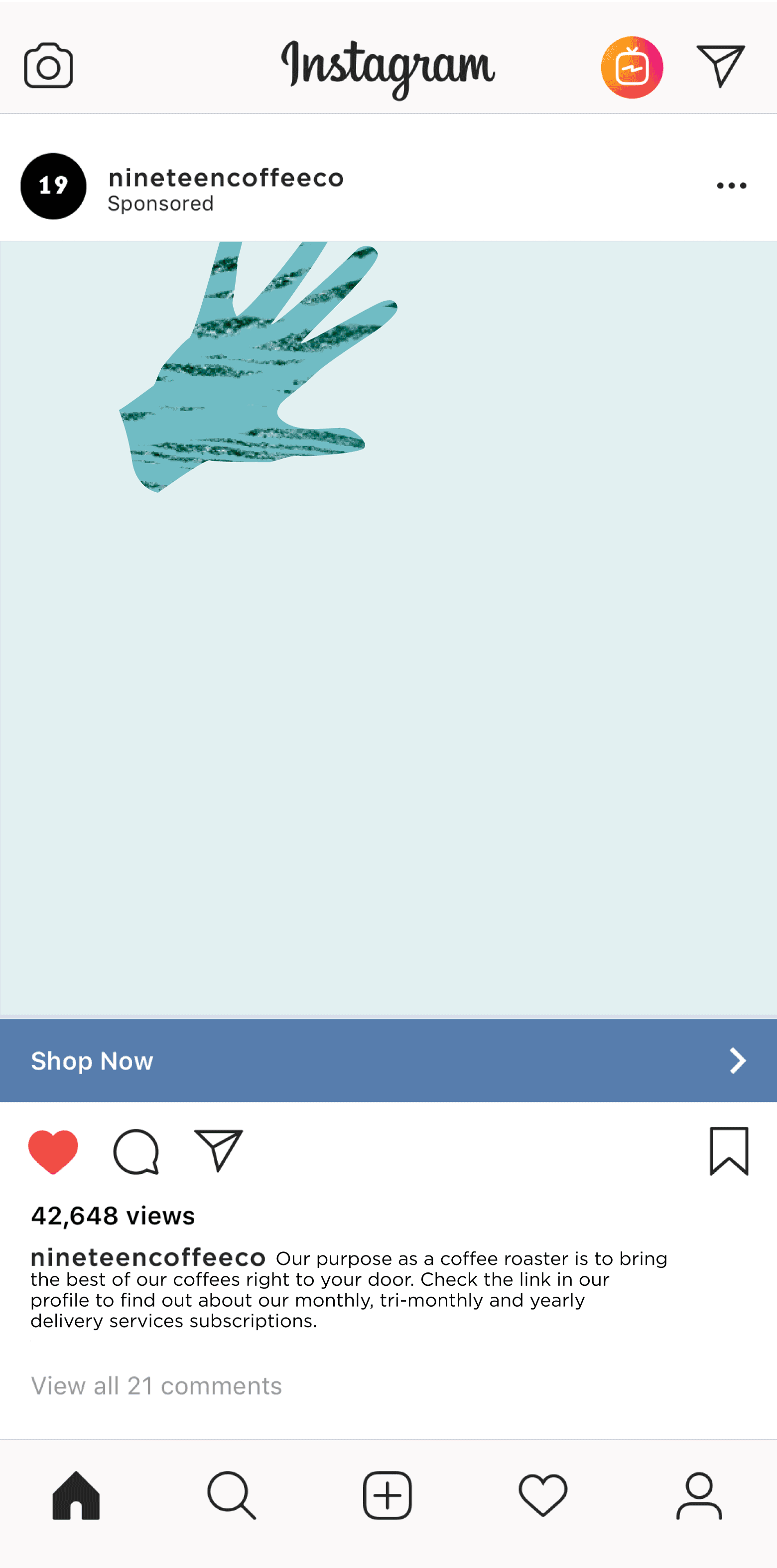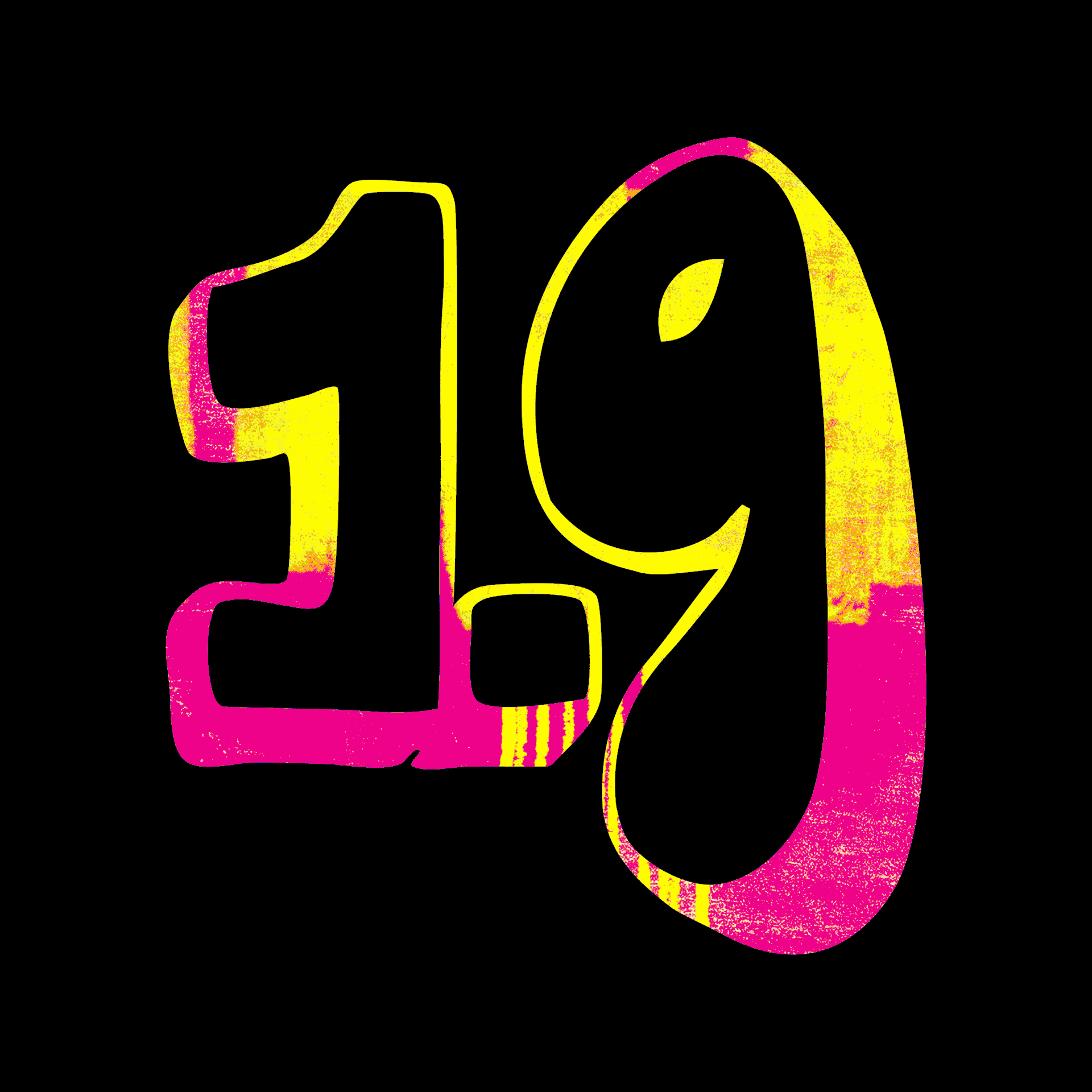 A reverse branding project using a random selection of letterpress letters. Topaz Honey is an ethically sourced desert wildflower honey.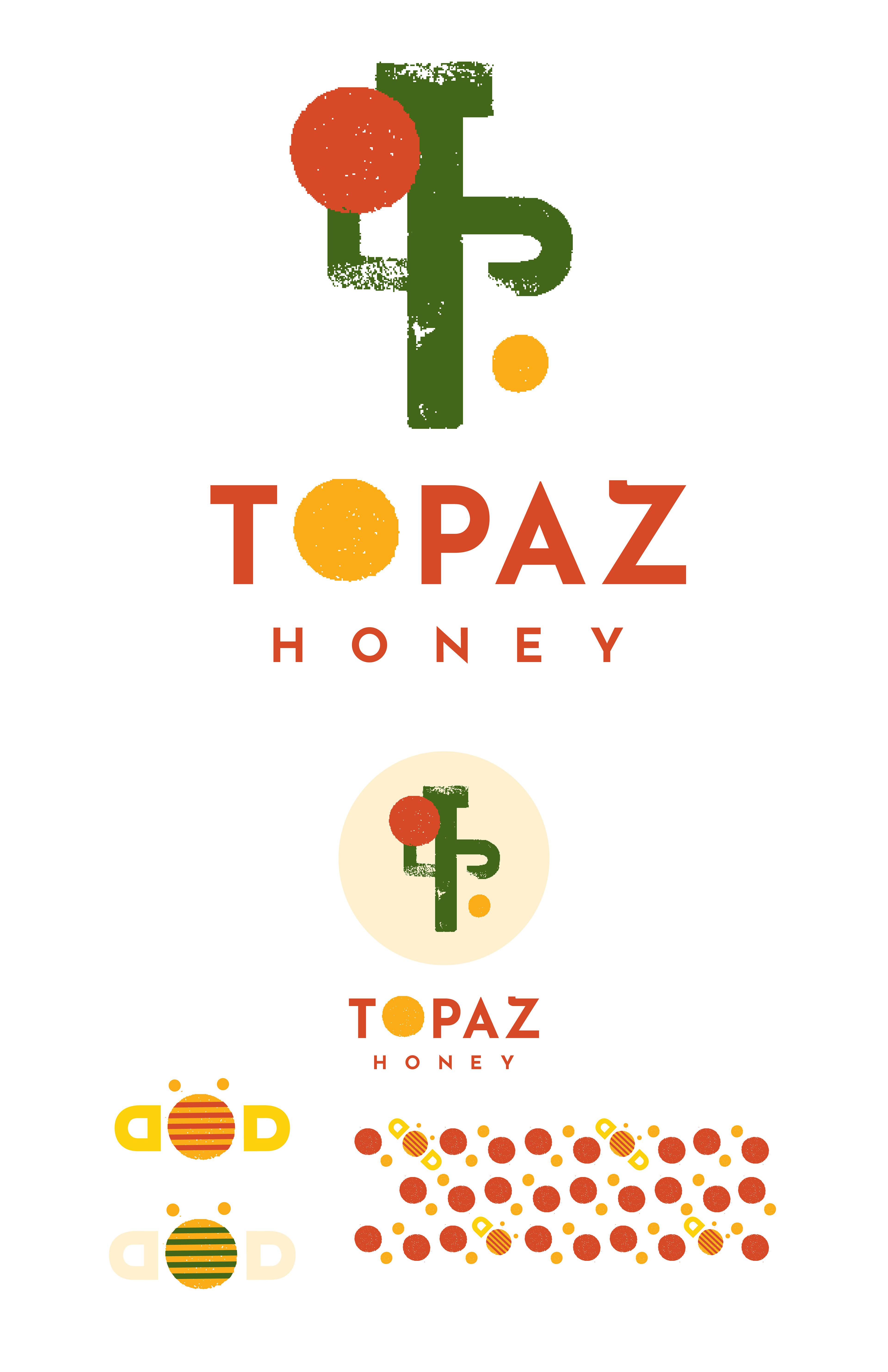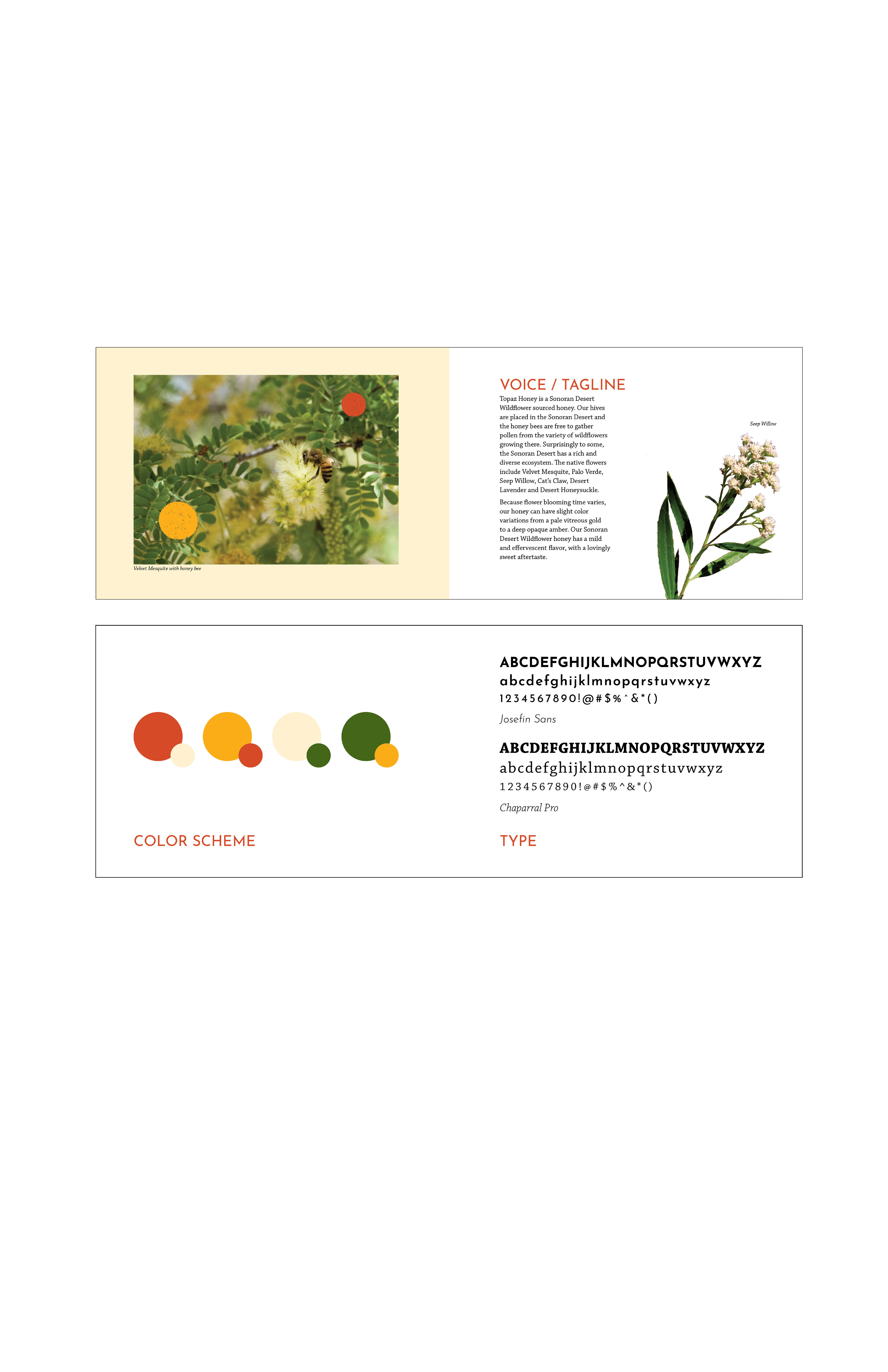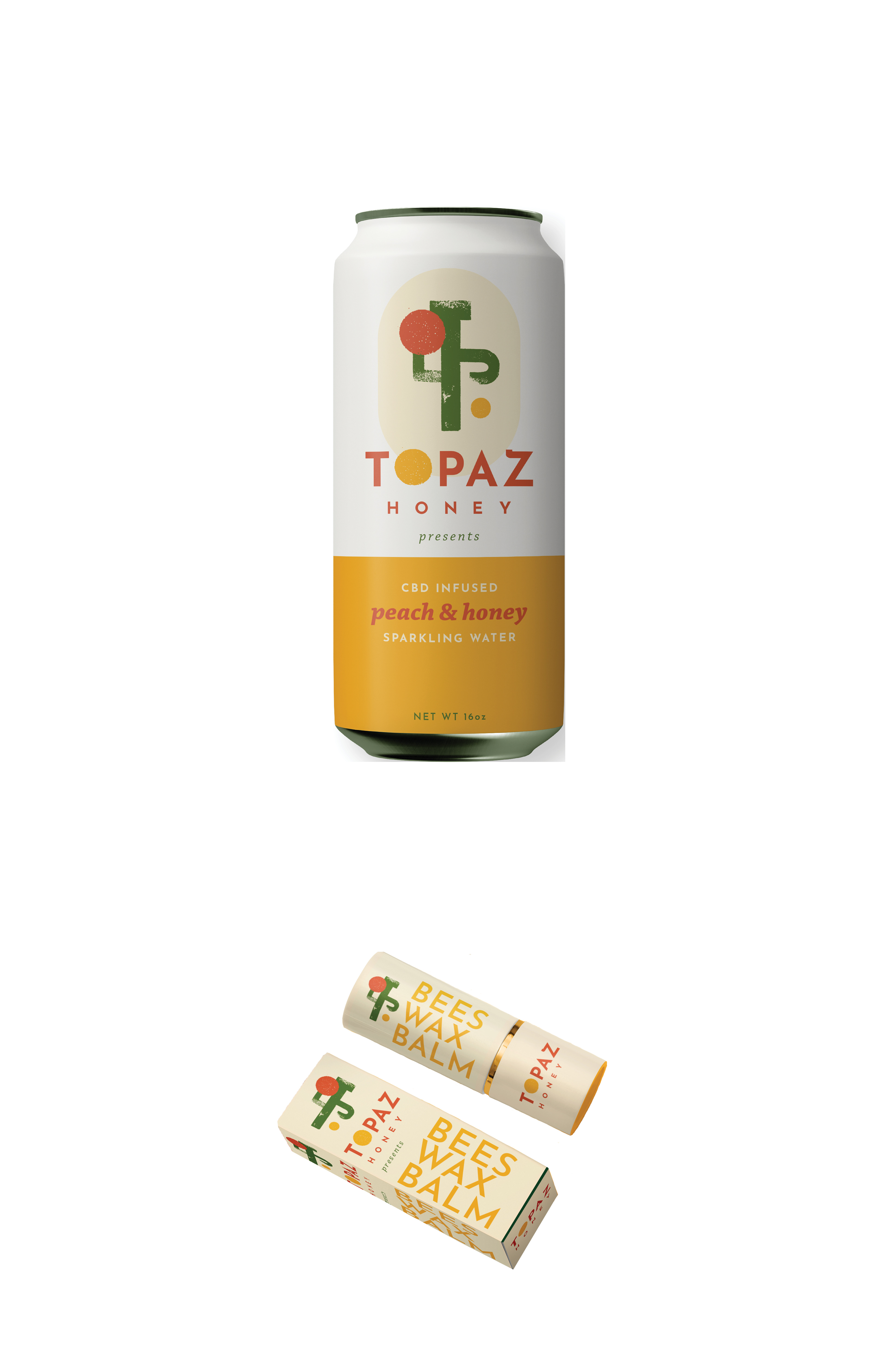 Encapsulation Modular Type Poster
A poster created with a personally invented modular typeface.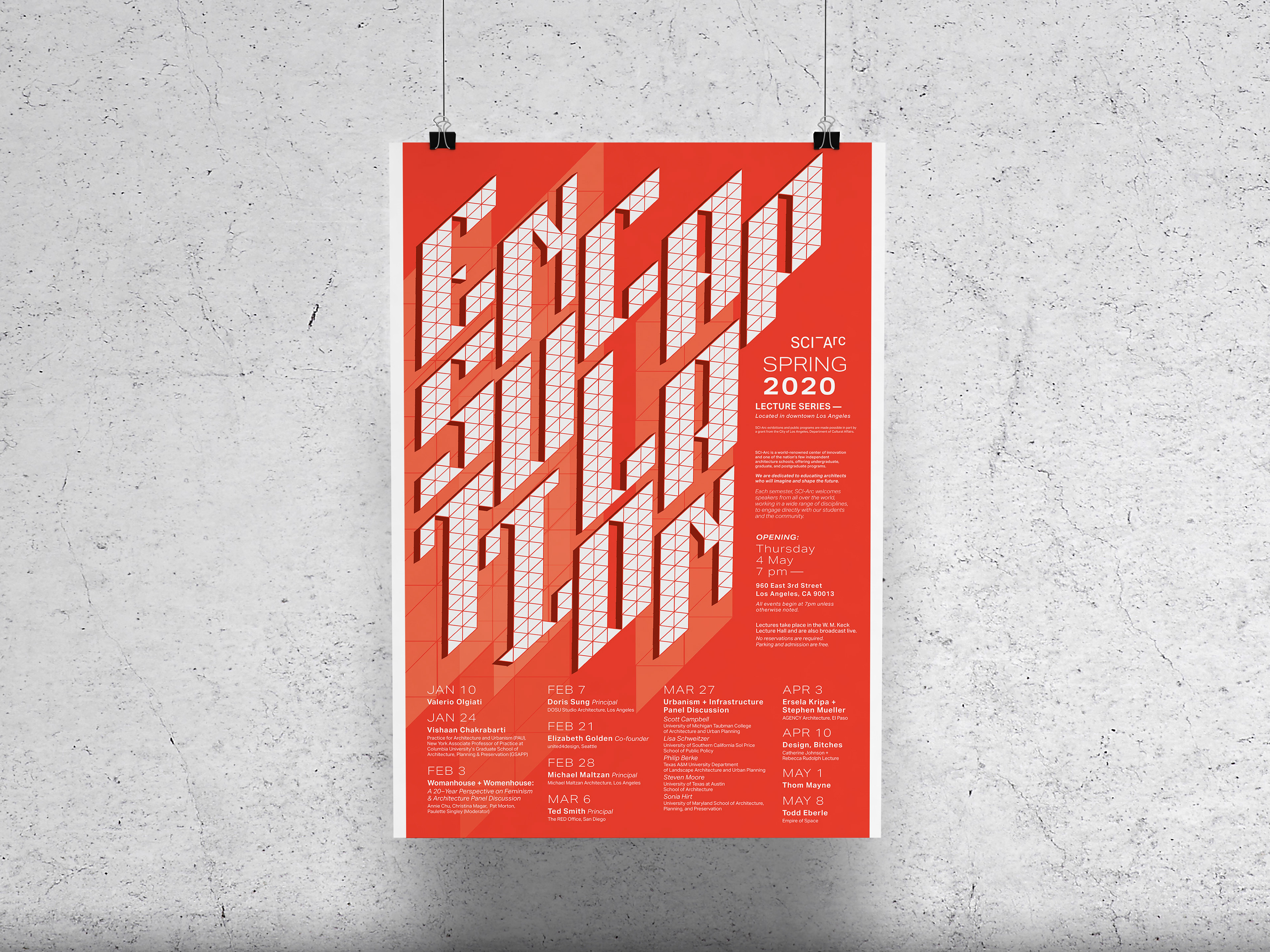 An app for the American Parkinson's disease Association to help manage symptoms and track diet and exercise to create a personalized disease management plan.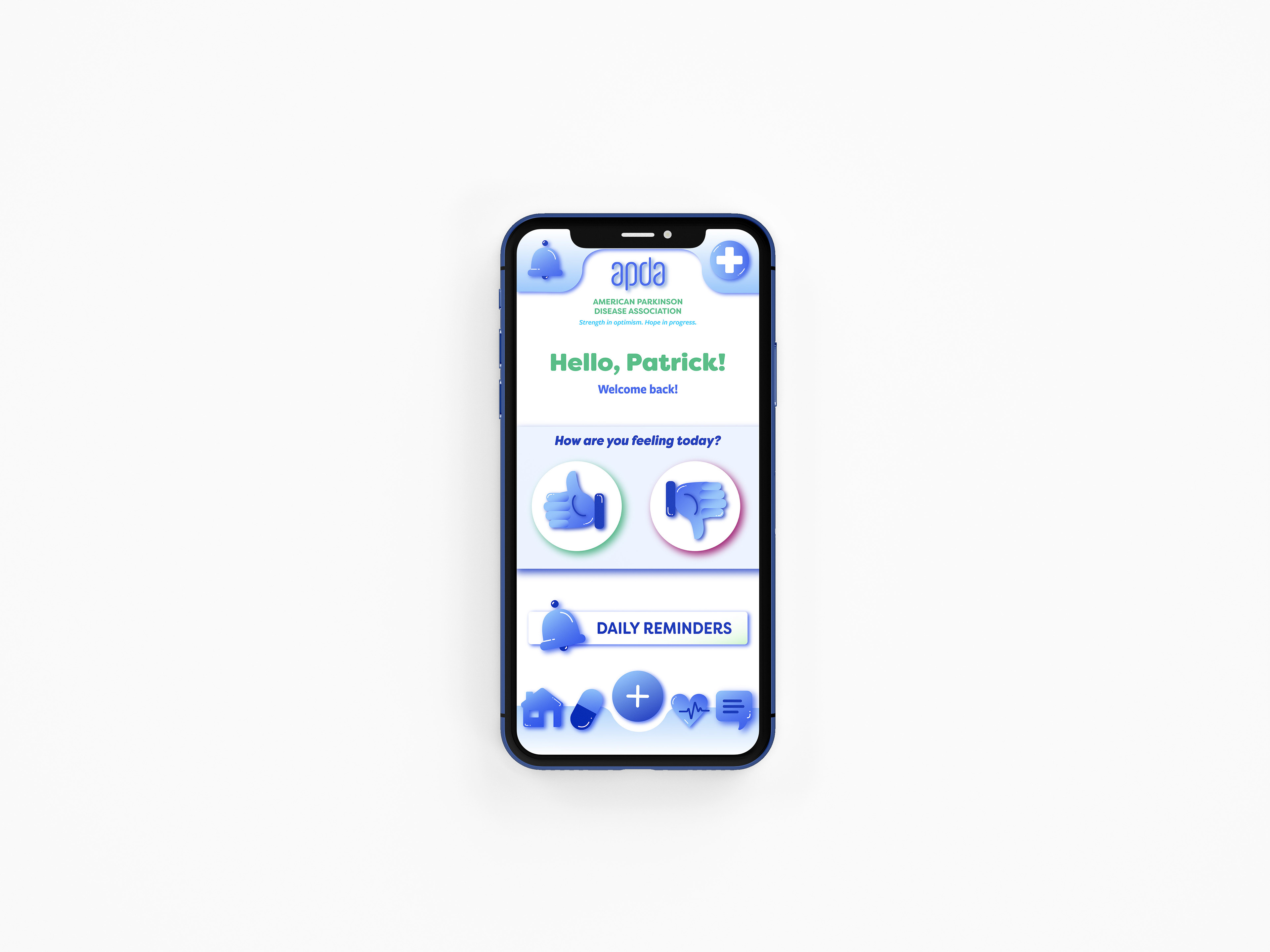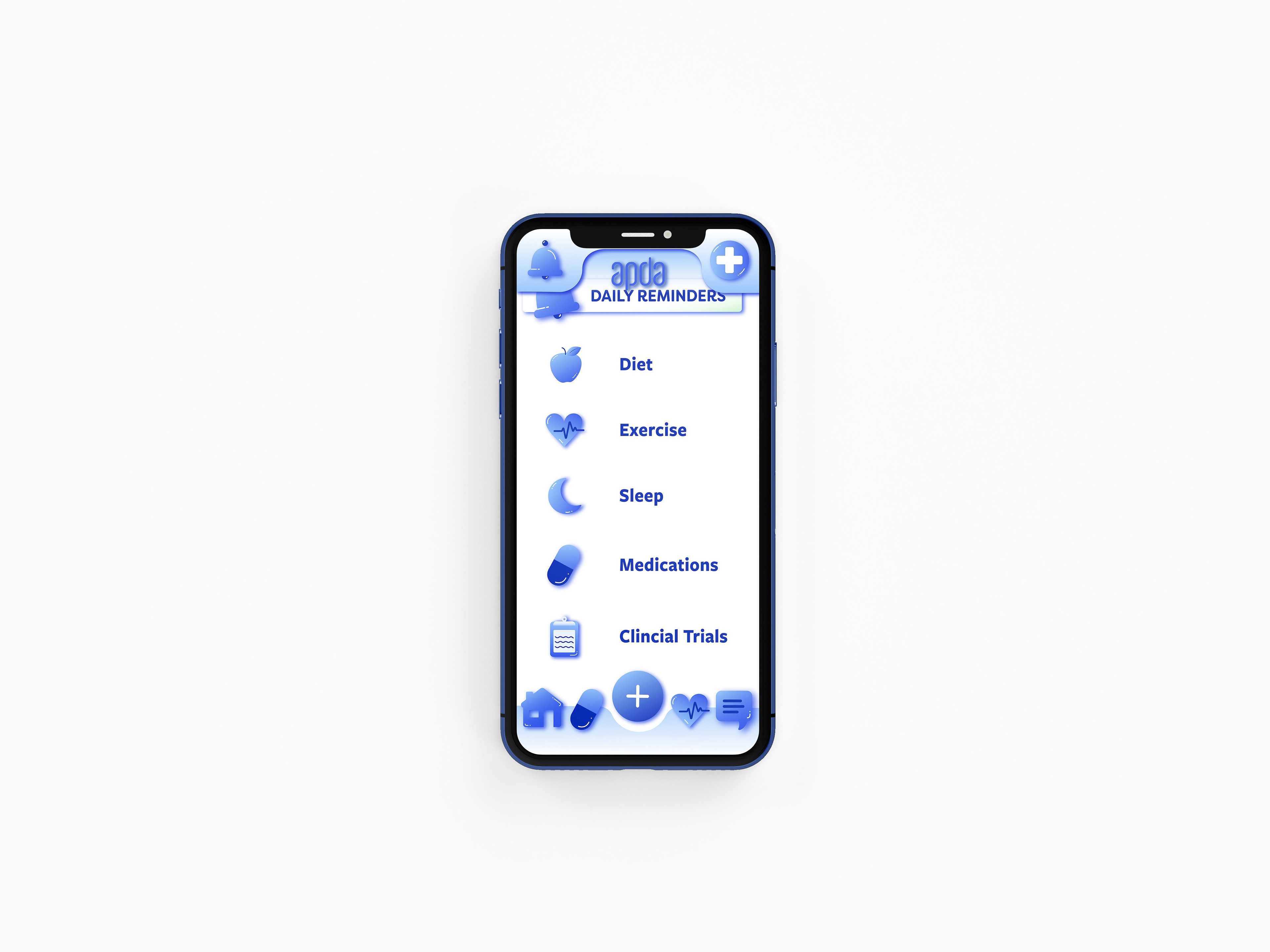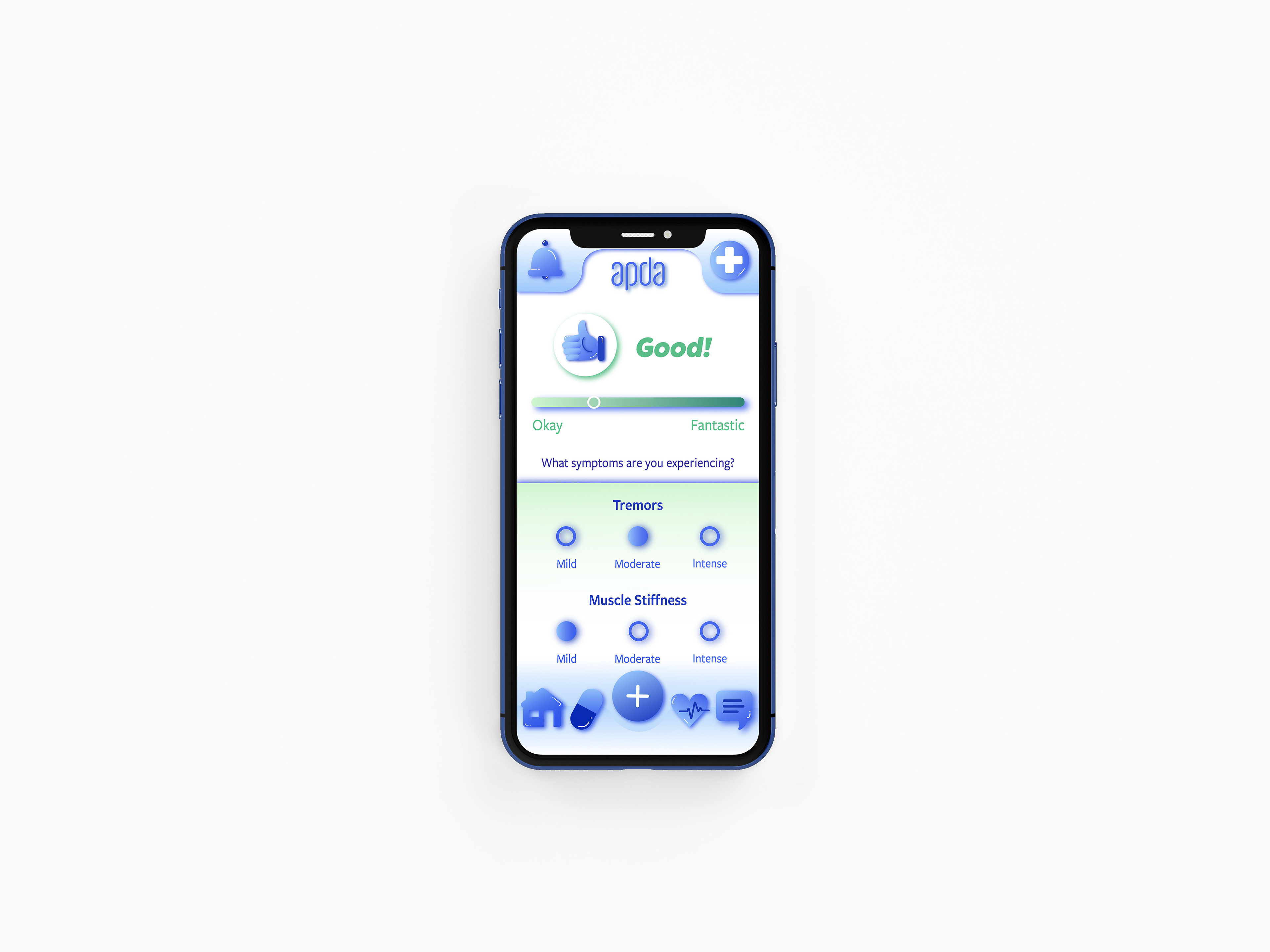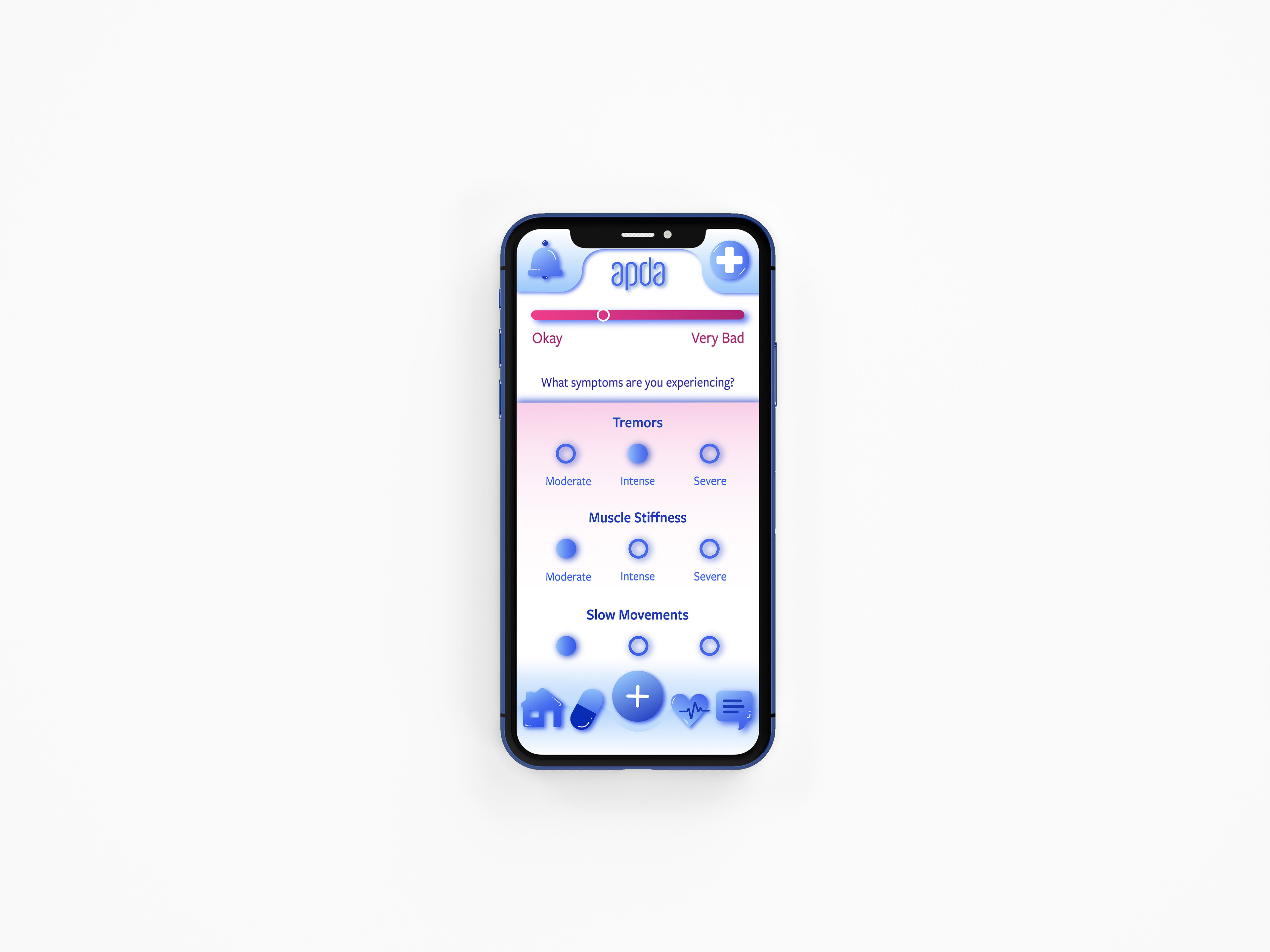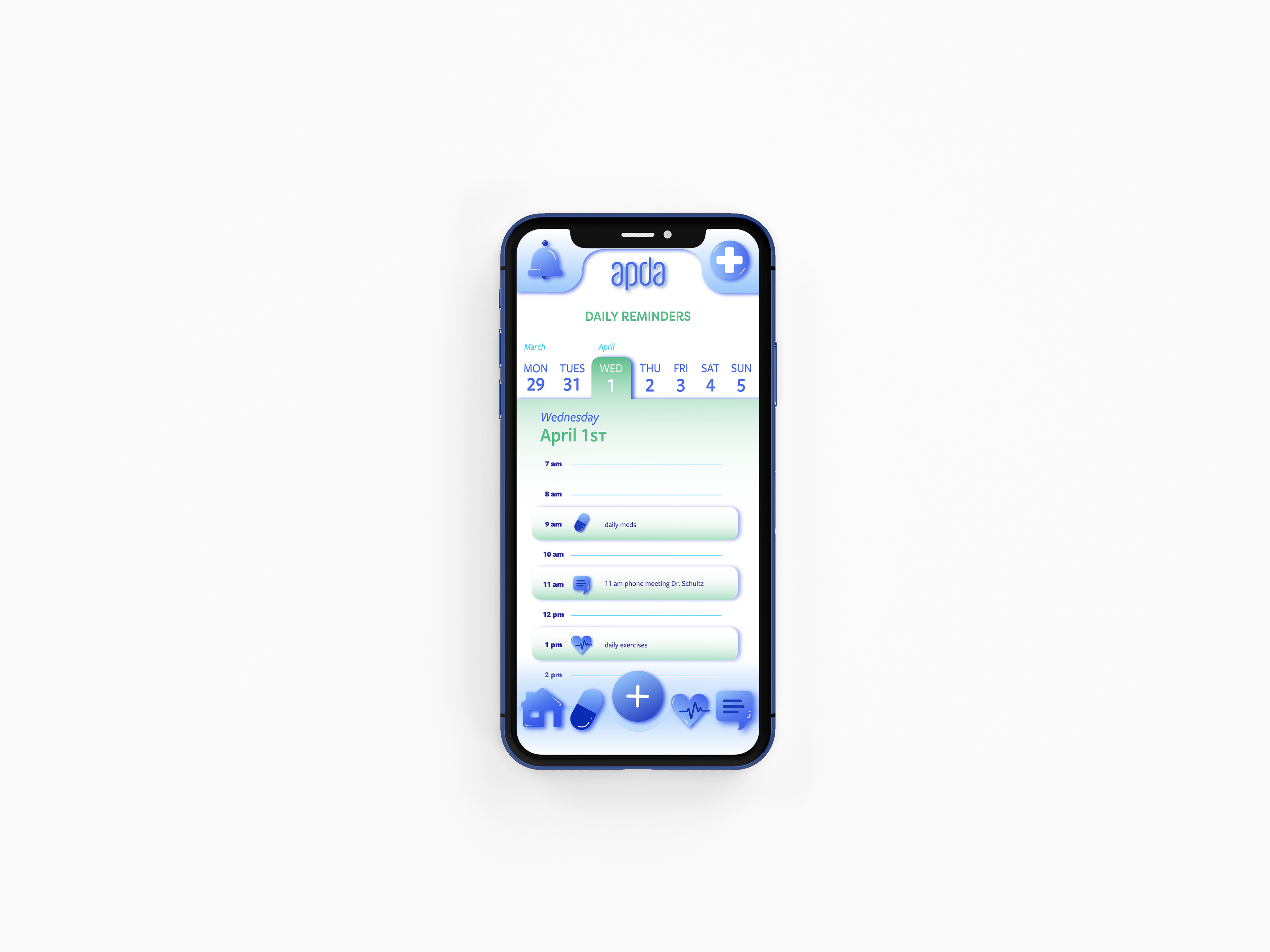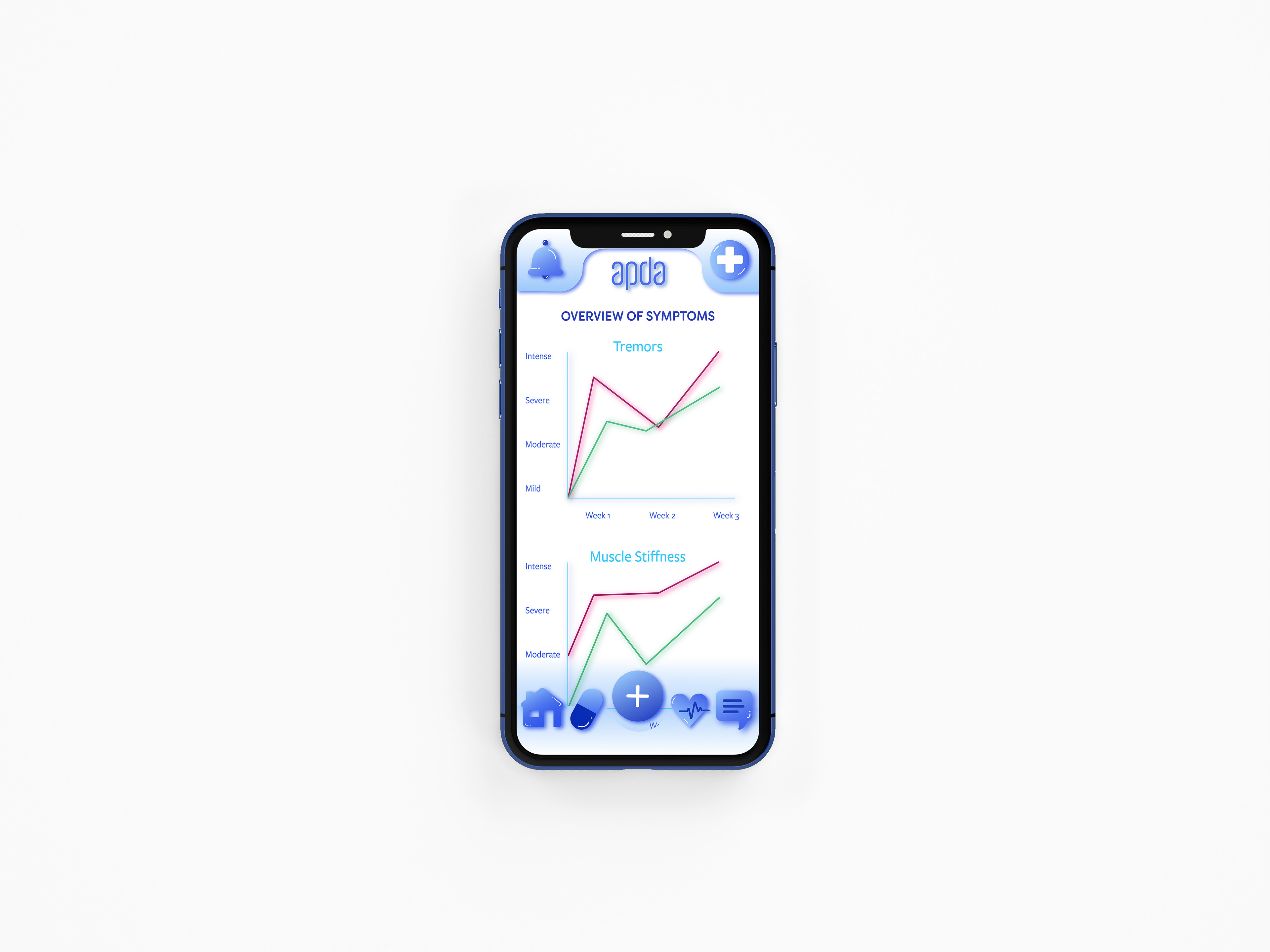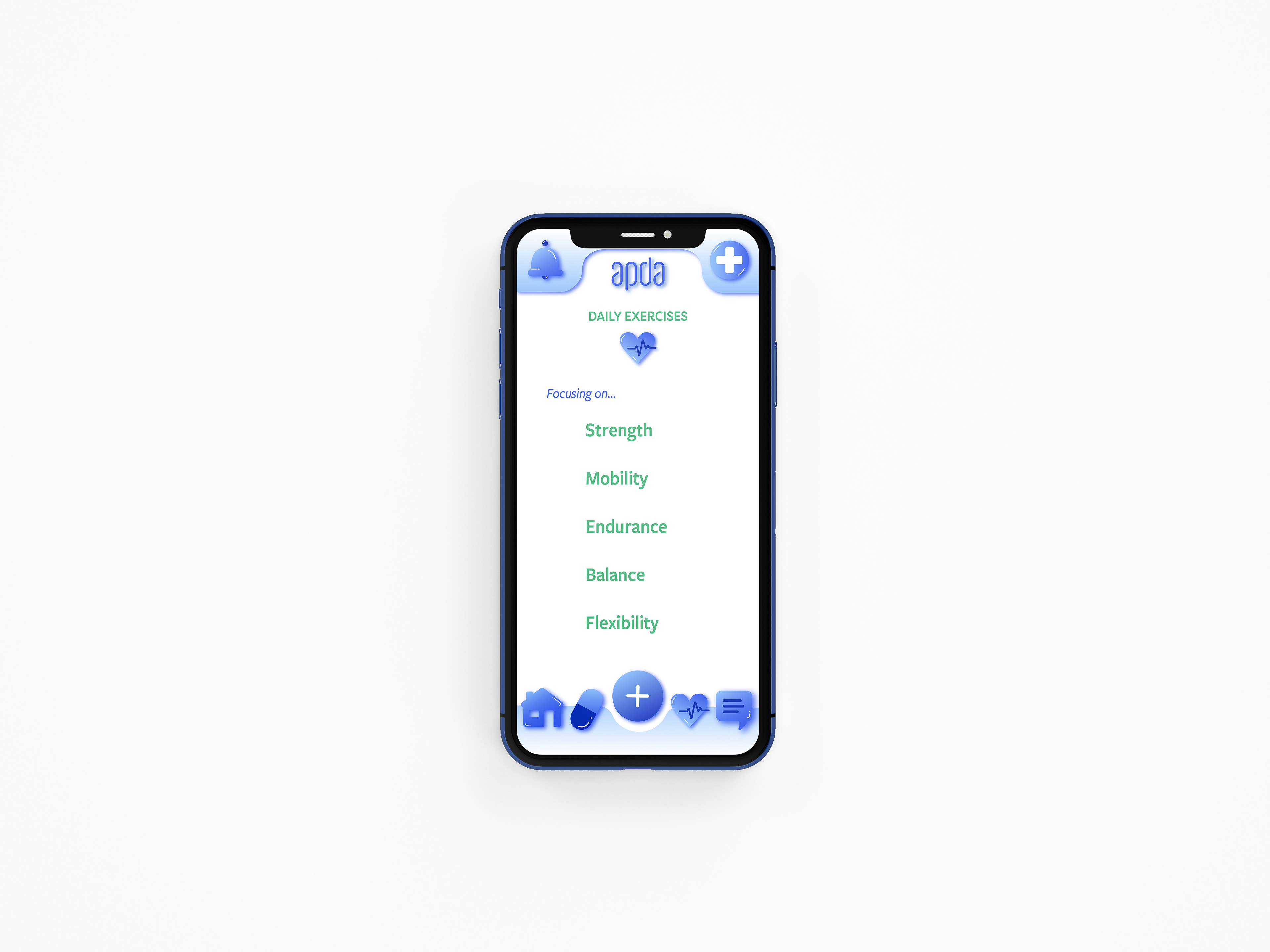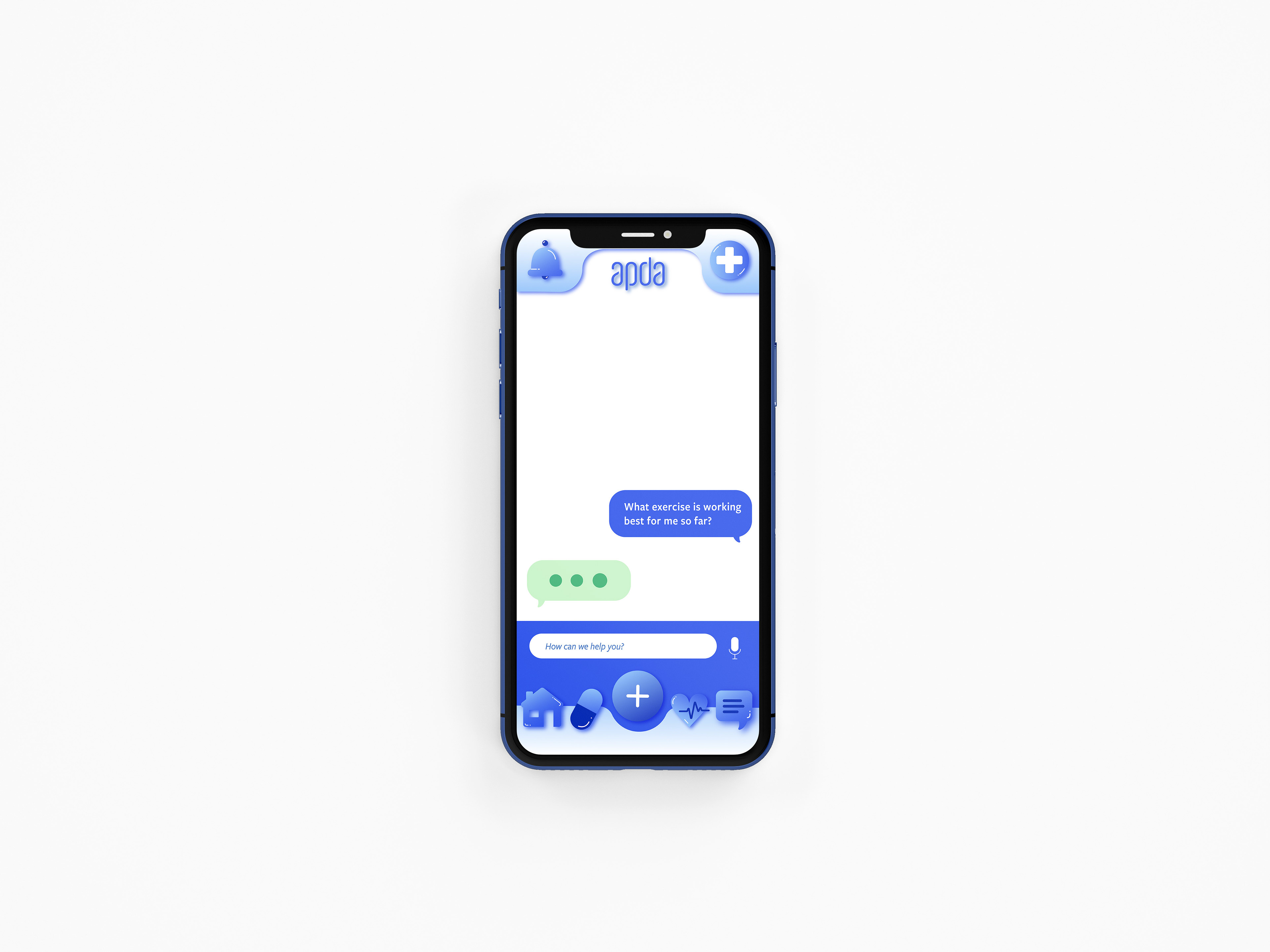 A brochure designed for TedTalks based around culture and design.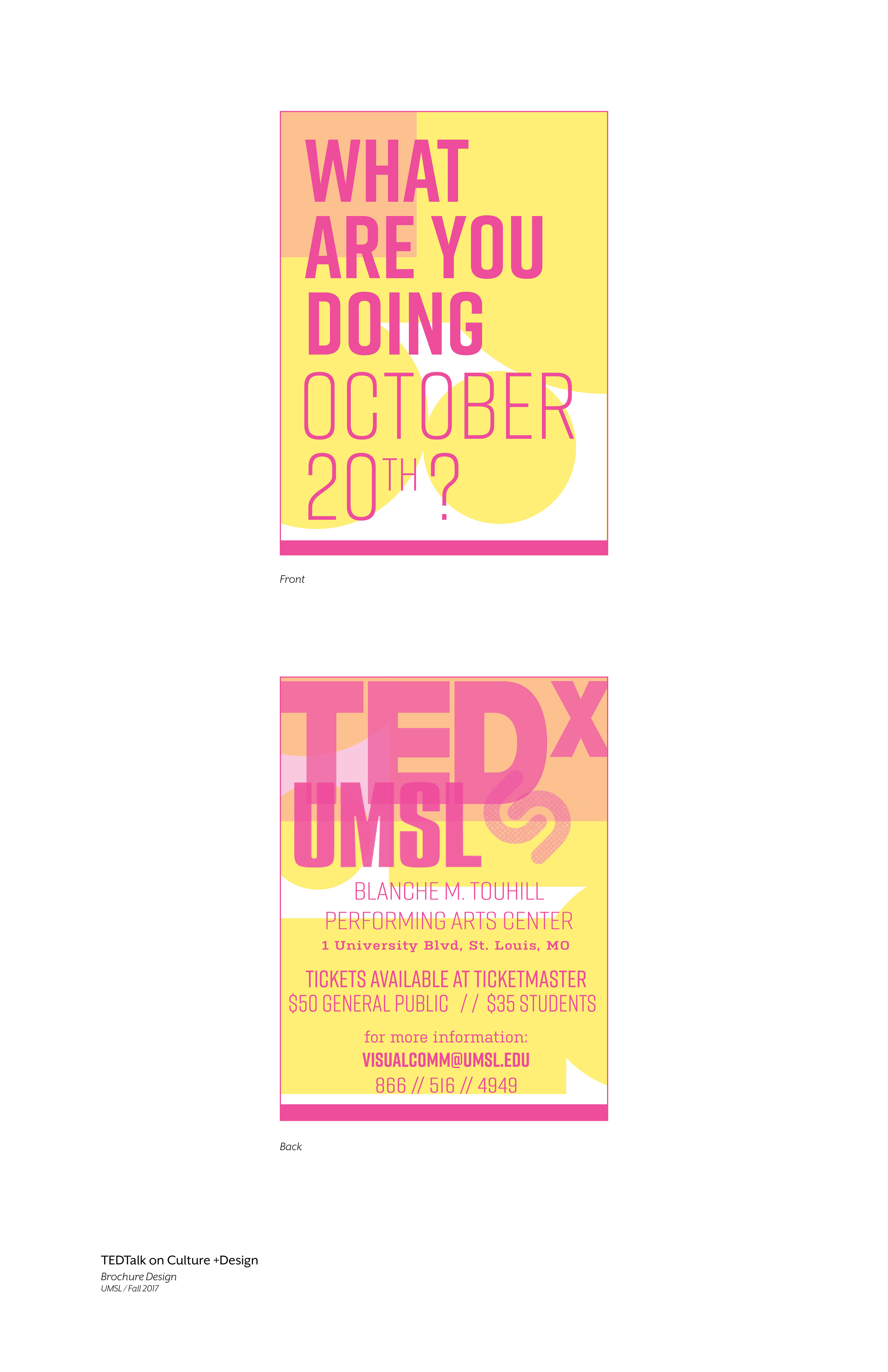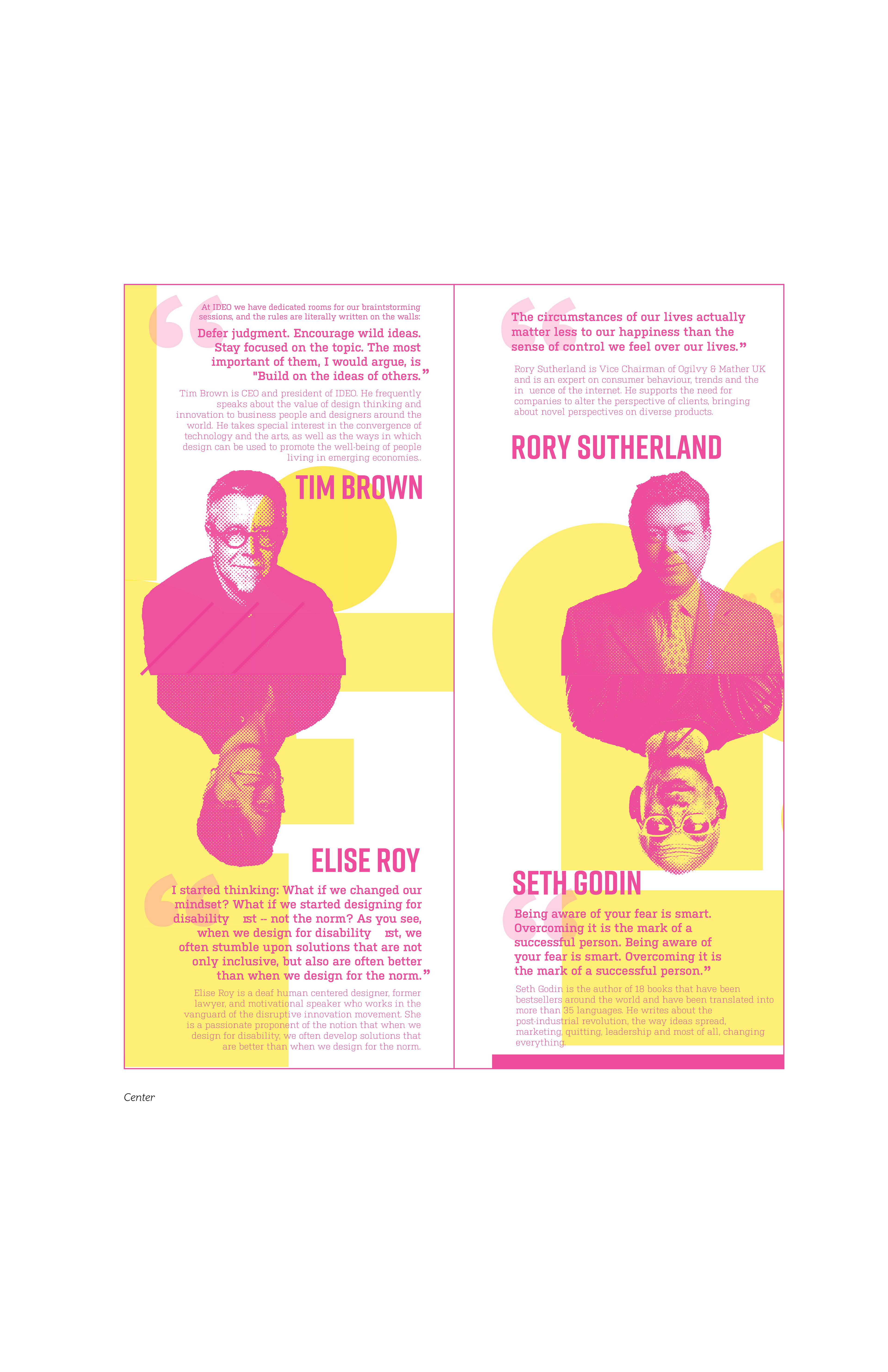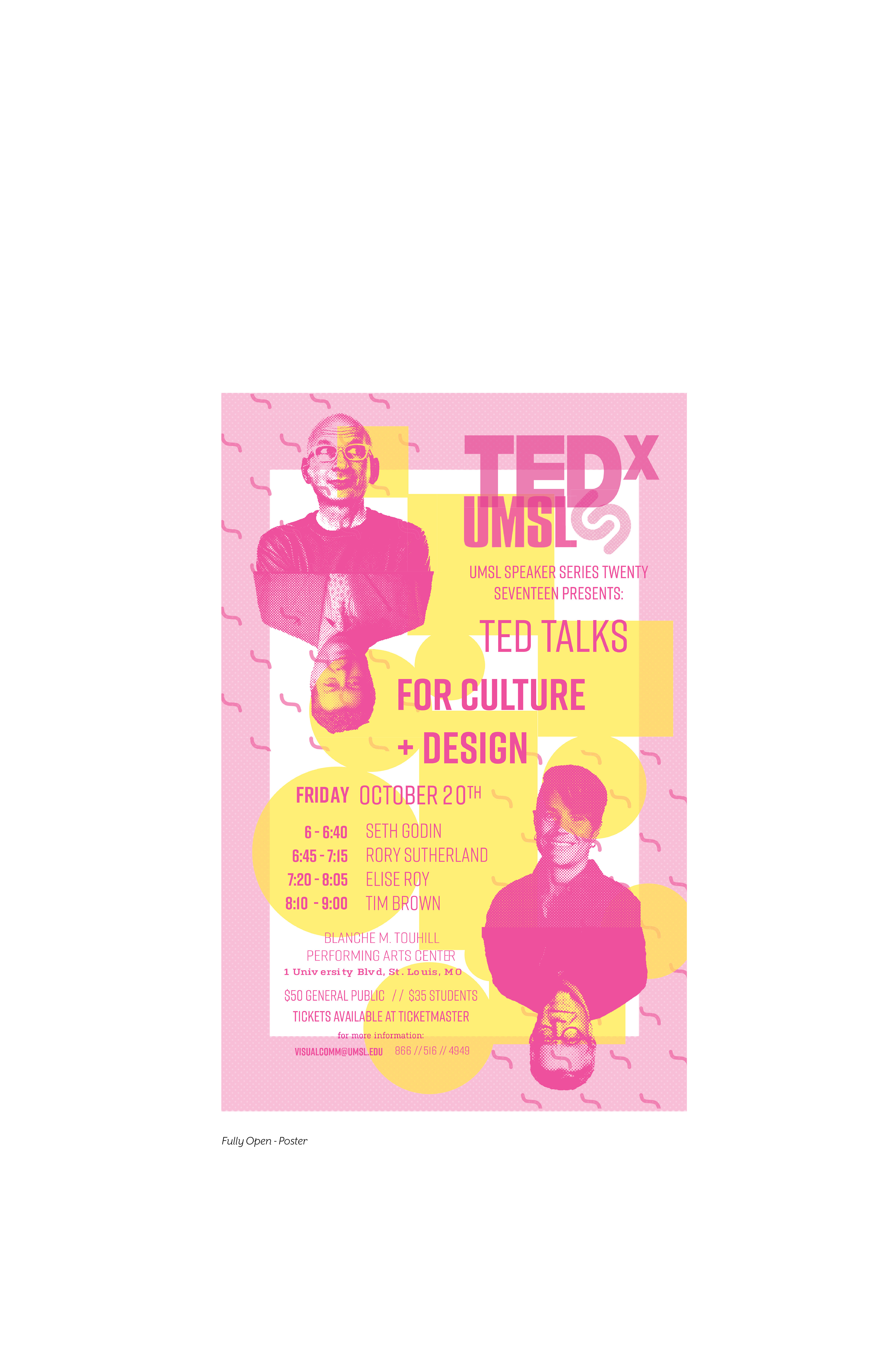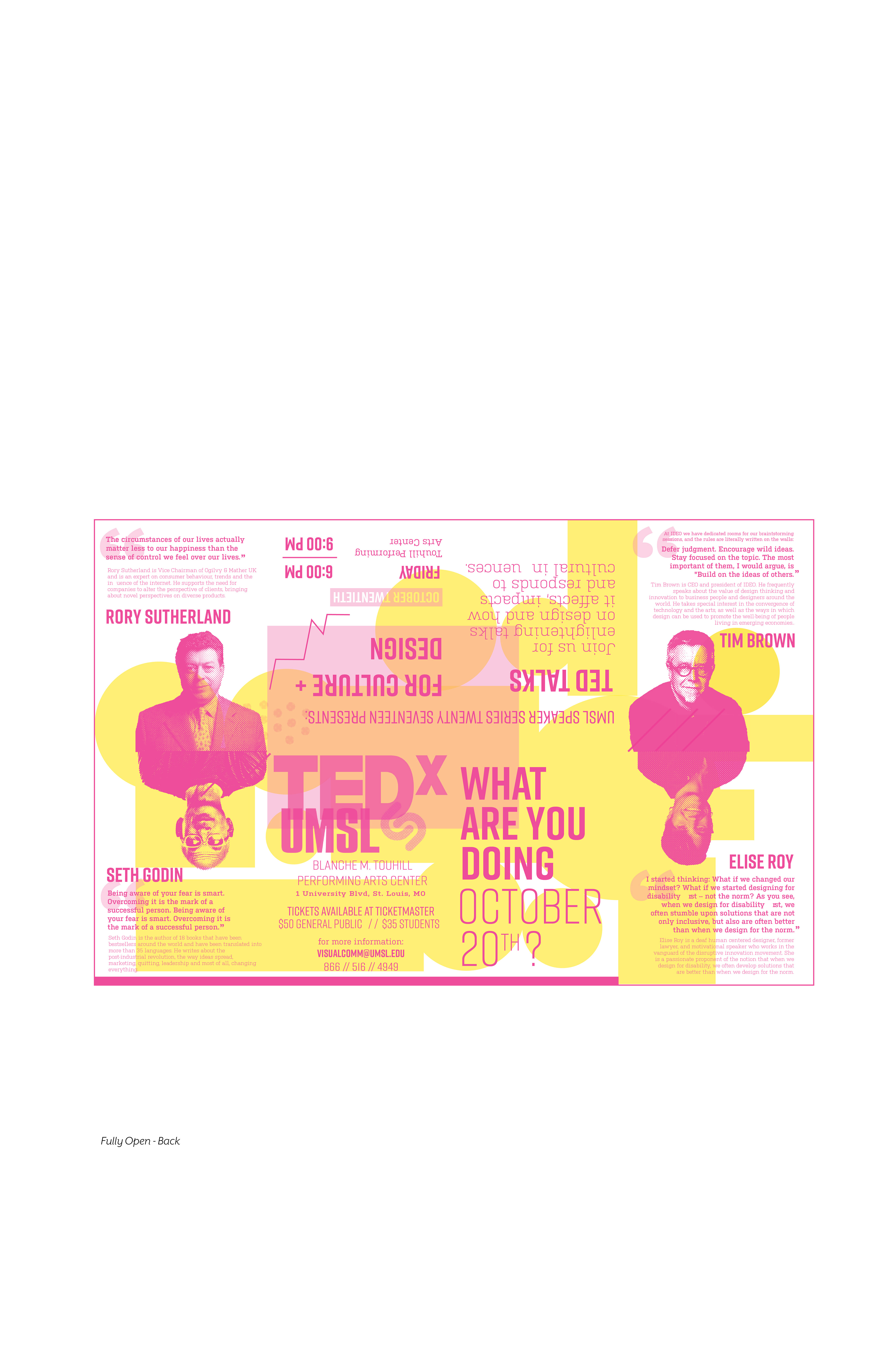 Against the Tides Book Design
A classical book design based around the fluidity of time.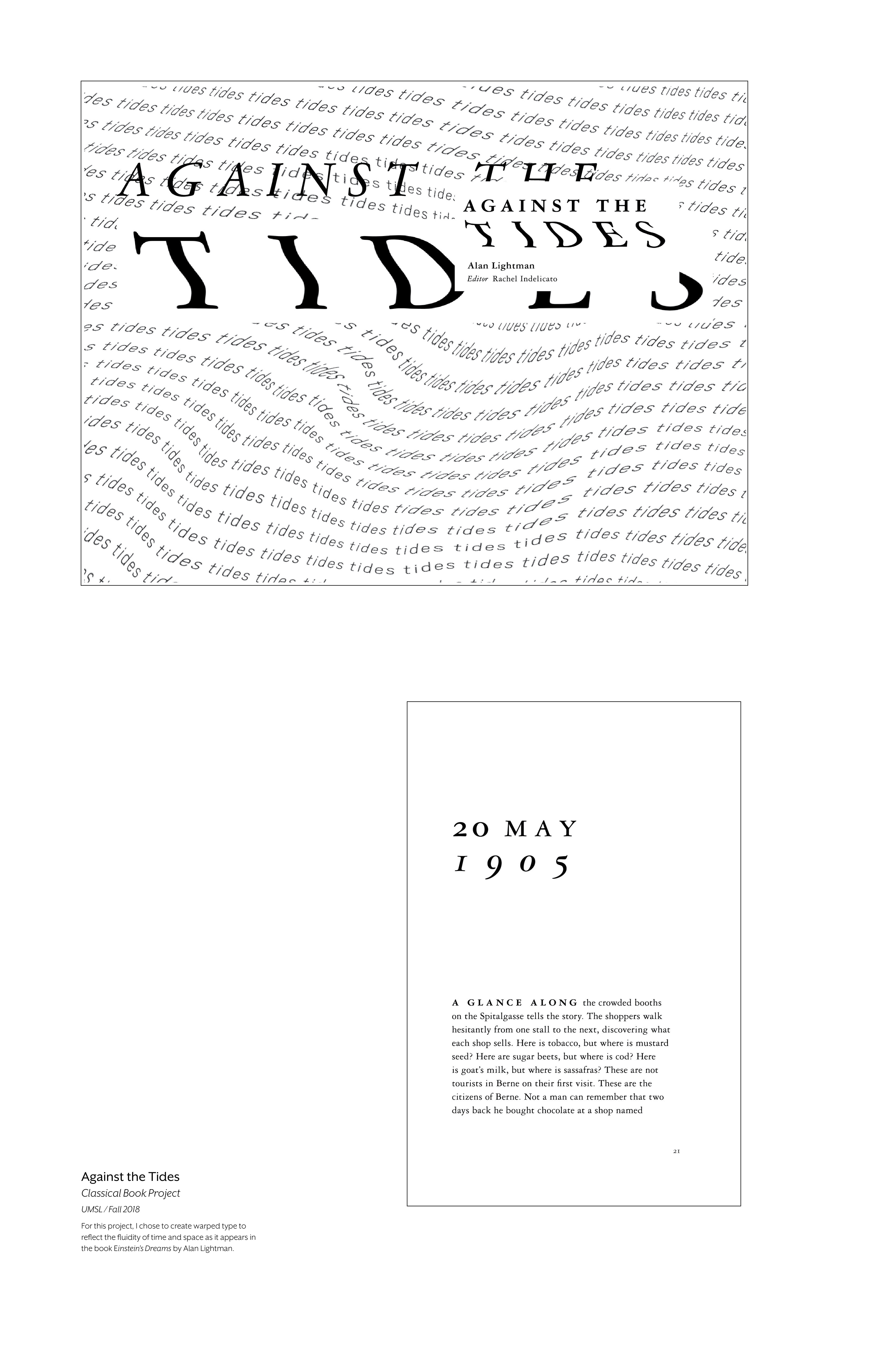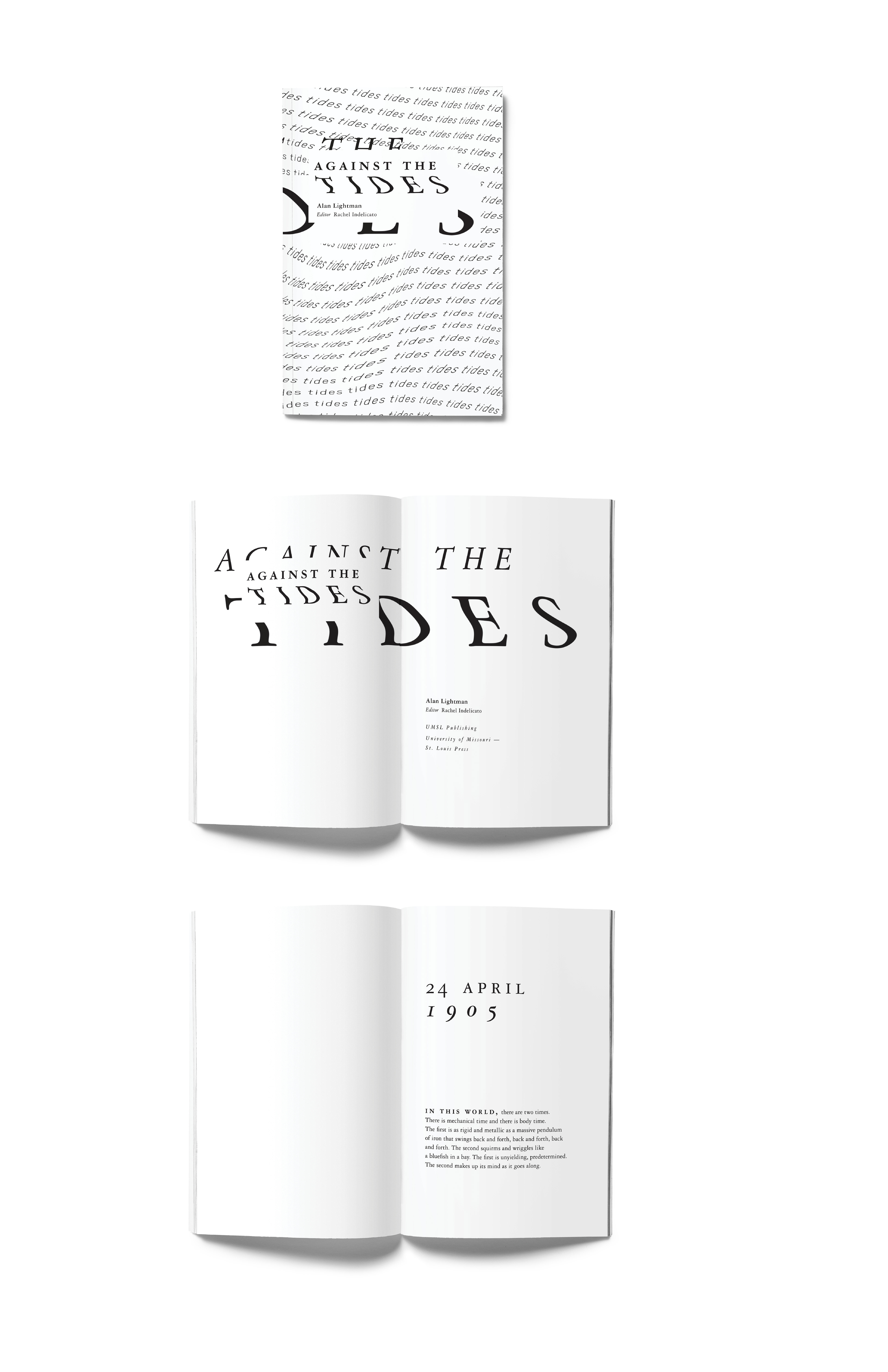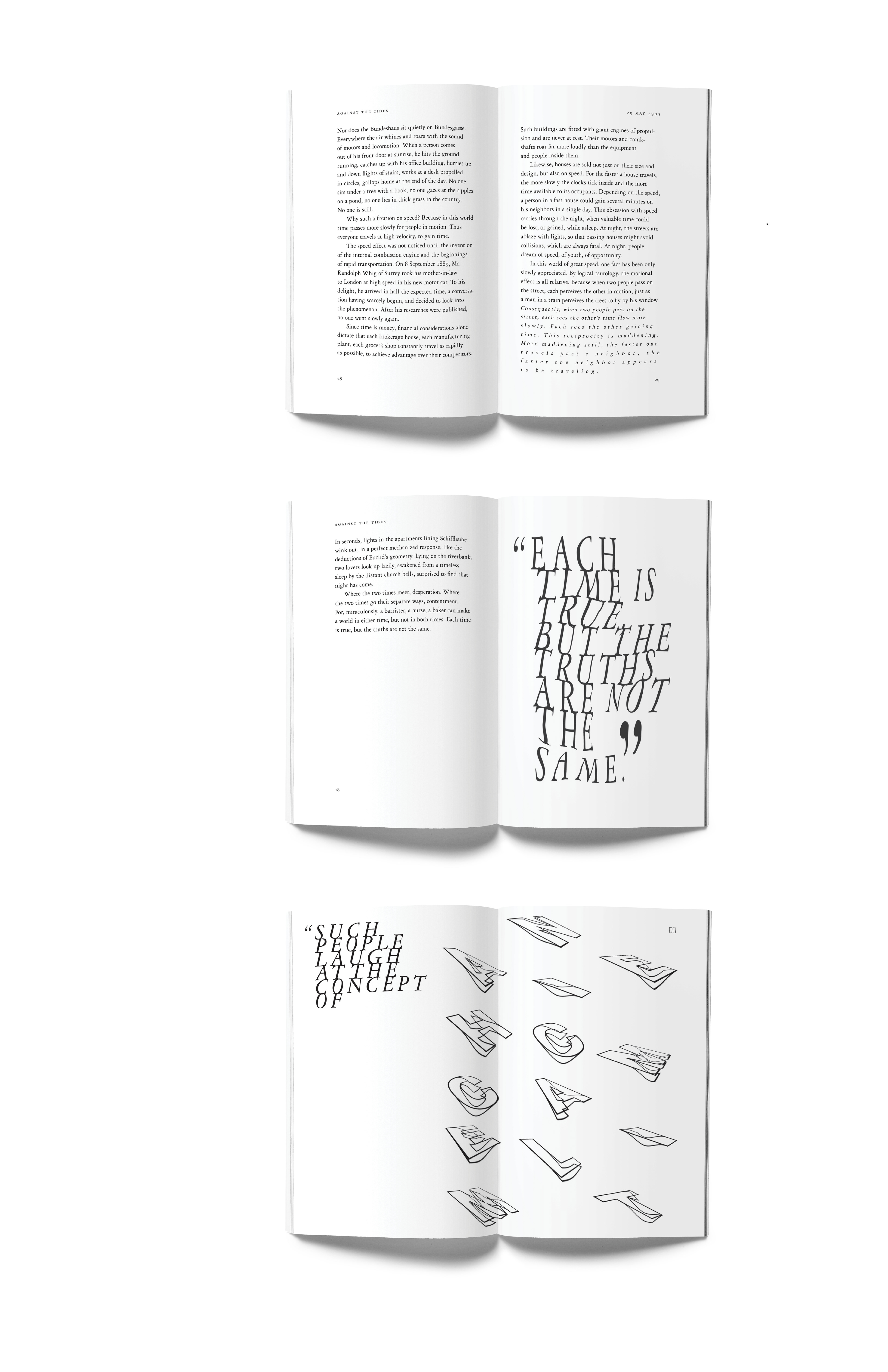 A map of the day I broke up with my boyfriend.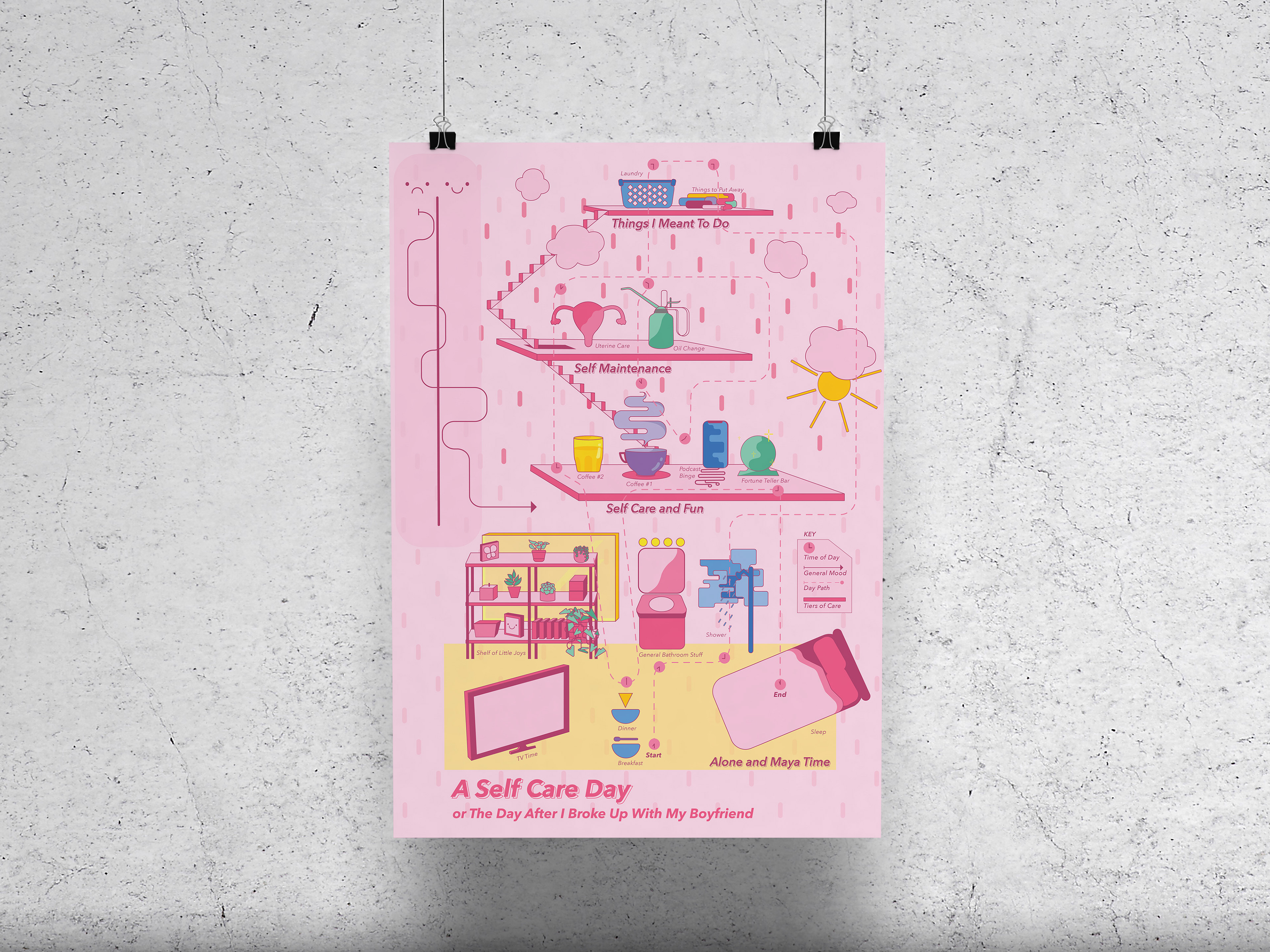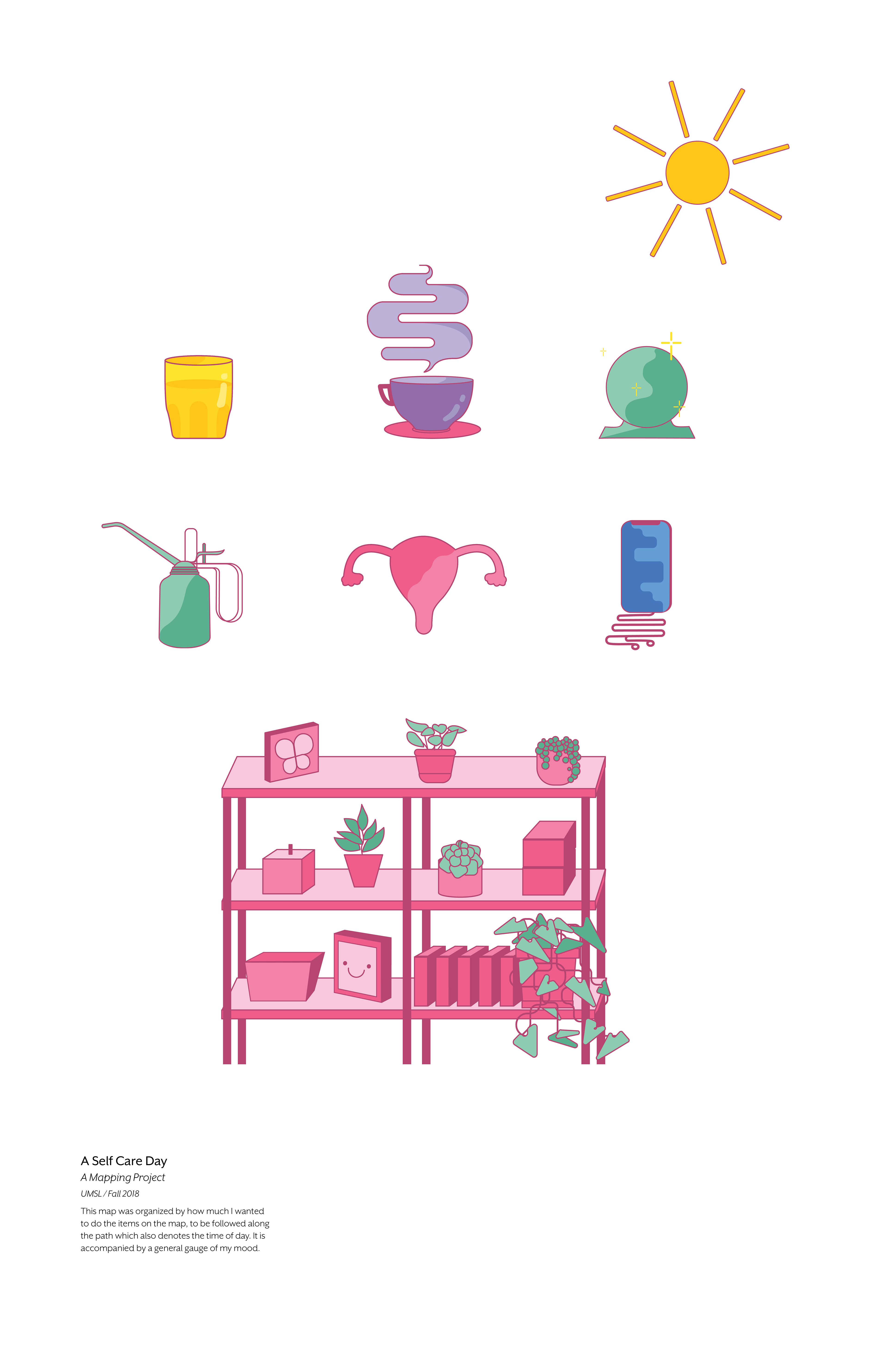 A TV branding project designed around a variety of adult shows.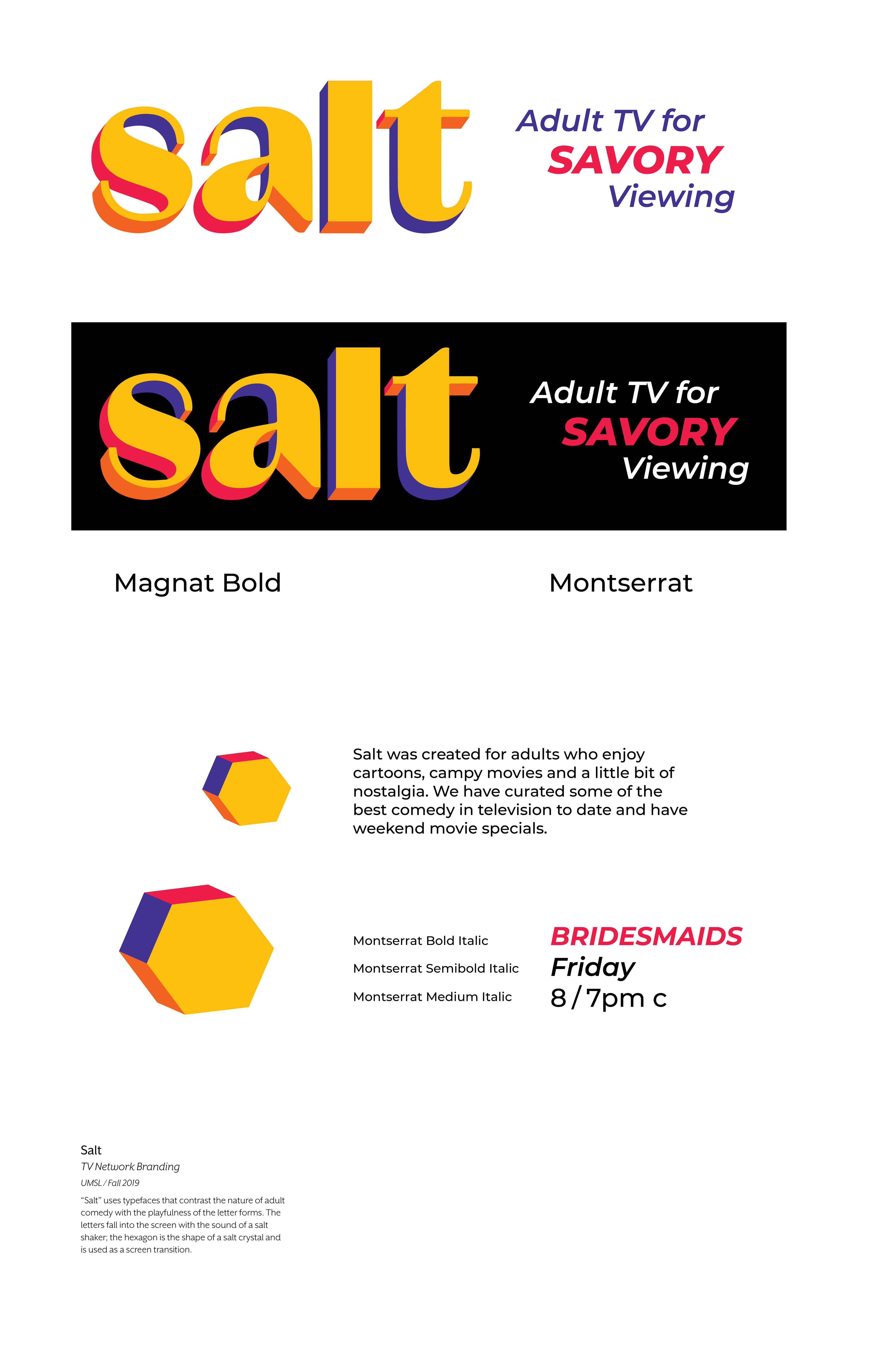 Stained Glass Poster + Album Design
Designs for a Percussion Ensemble and Vocal Concert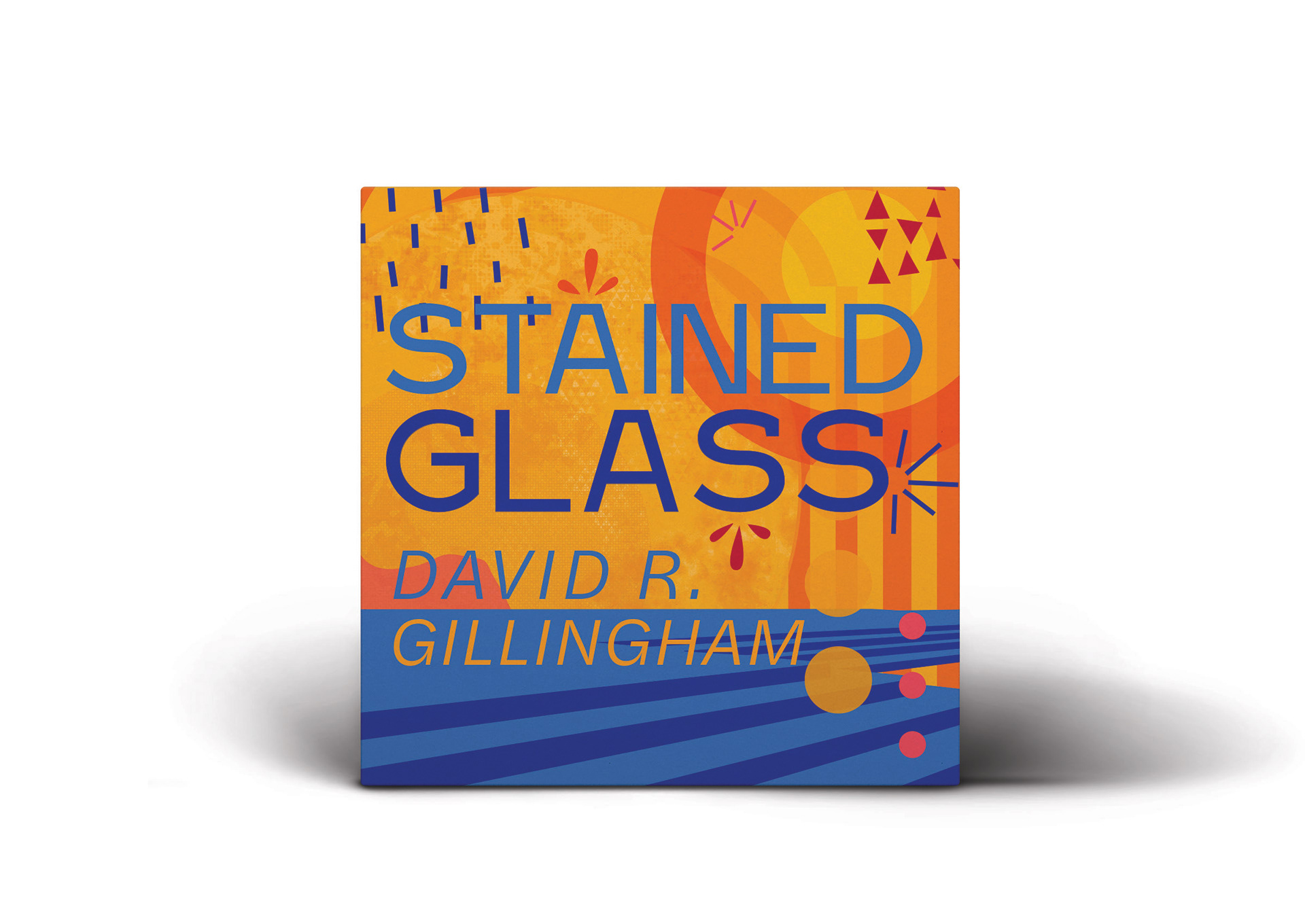 Gifs based on my favorite TV show.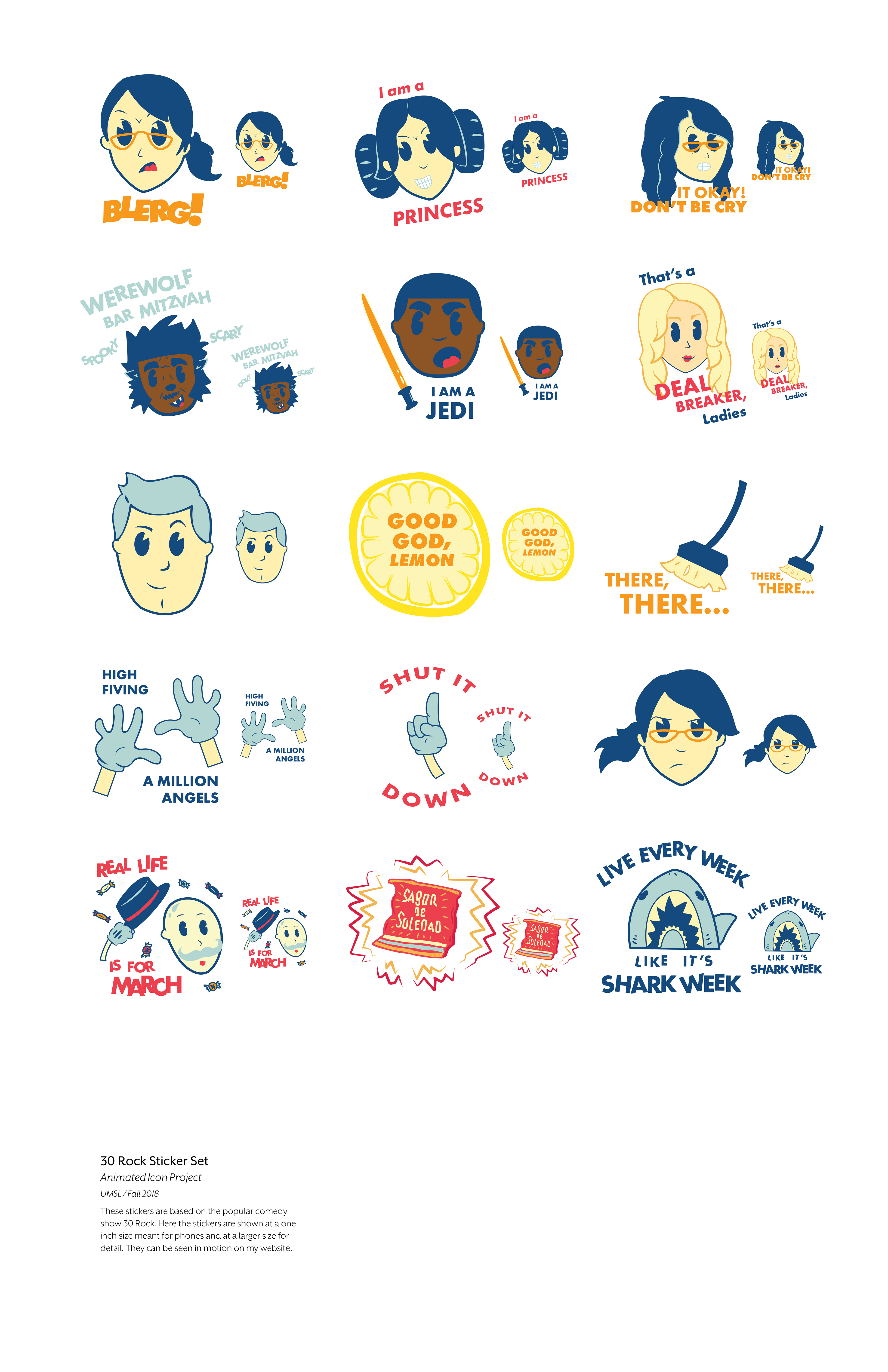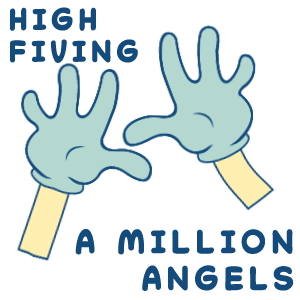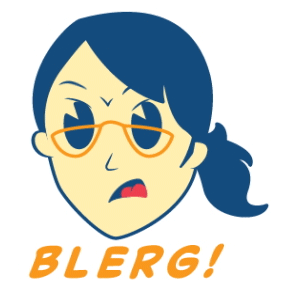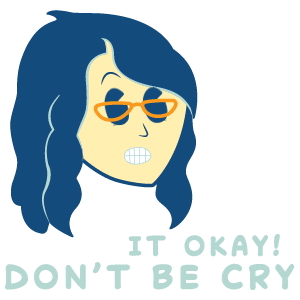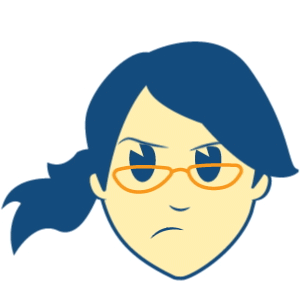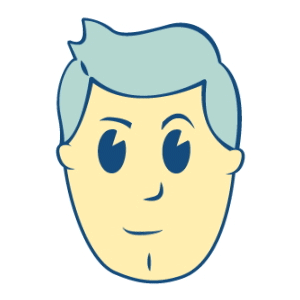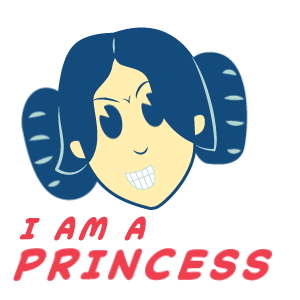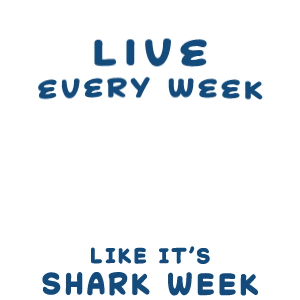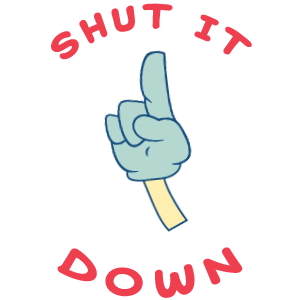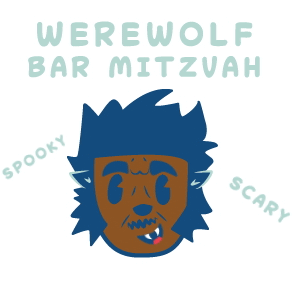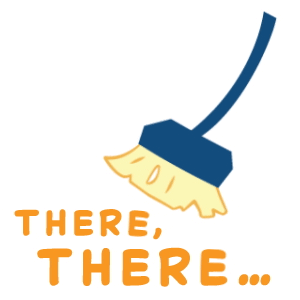 A typeface created out of fart putty.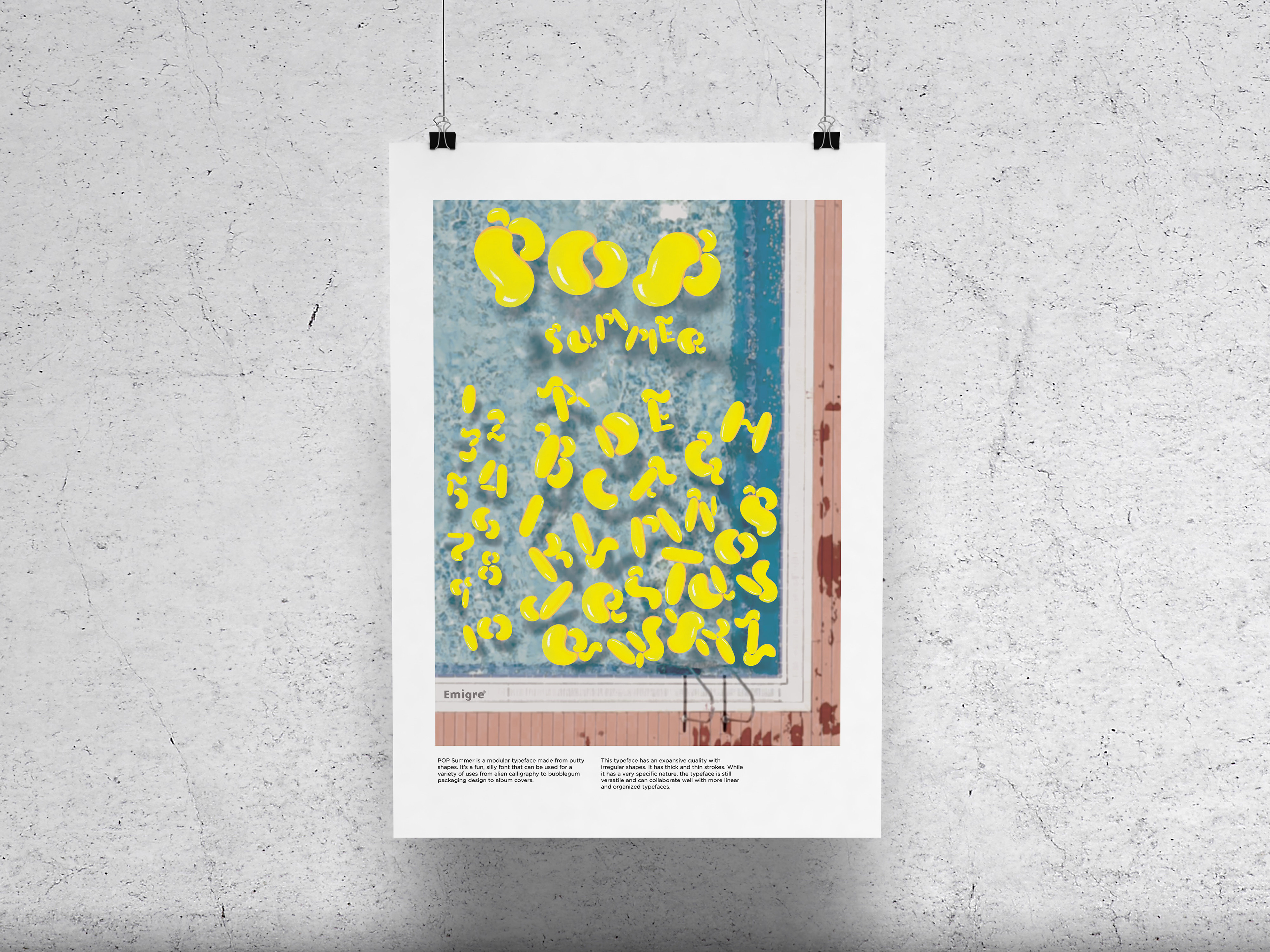 But wait! There's more...